WINTHROP, Washington — The Methow Valley getaway has been bringing people together for decades.
Mary Campbell has been the wedding coordinator at Sun Mountain Lodge for 16 years -- and the view of the Methow Valley from her office window is her unofficial assistant.
"You know, we don't have to work at it being romantic because the landscape gives you that all on its own," said Campbell.
Sun Mountain Lodge is one of the Northwest's original destination resorts -- it was established in 1968 and attracts outdoor adventurers who like a touch of luxury along with their horseback riding, mountain biking, hiking or cross country skiing.
It also inspires romance and it's not just because some of the rooms have fireplaces and soaking tubs with views...there's something else.
"Sun Mountain Lodge is romantic because it has an abundance of natural beauty. It has a wonderful charming calming effect on people and it just hits true to your heart."
This place worked its magic on Karla Holman and Jacob Pollowitz.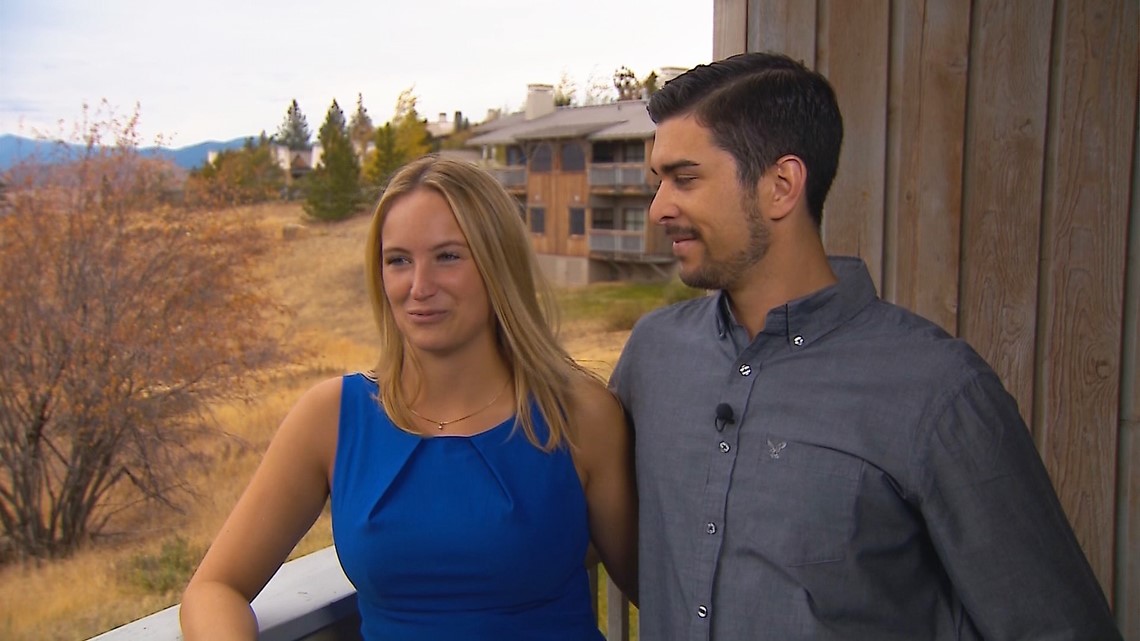 "So we met here as kids, our parents used to come out and do the Sunflower Marathon every year, and while they were running we had nothing better to do but play games, we played capture the flag, played baseball. He always won," said Holman.
The kids eventually became a couple and returned to the place they first met as often as they could.
"To me, it's a great spot where you can go outside or just lounge around the lodge. It's just sort of always been a great getaway for us," said Holman.
Last winter, on a snow-shoeing getaway at Sun Mountain Lodge, Pollowitz packed a pretty blue engagement ring.
"I laid the proposal on her, I popped the champagne and we had the bubbly," said Pollowitz.
"And the snow kept the champagne cool!" added Holman.
We met the couple on the eve of their wedding, scheduled to take place at Sun Mountain Lodge in a spot where hundreds of couples have tied the knot – on a bluff in front of the lodge that overlooks the Methow.
Campbell, who coordinated Karla and Jacob's wedding, says that autumn is a special time here.
"You get the abundance of the fall color and the riverbeds just pop."
The fall wedding went off without a hitch, and the couple got to share their favorite place with friends and family.
This place also gave the newlyweds one last gift -- the Aurora Borealis came out that night.
And where do they plan to spend their first anniversary? One guess.
"There's a good chance we could end up here three or four times before the first anniversary comes around," said the couple as they laughed.