In less than 10 years, Josh Henderson has gone from food truck cook to one of the biggest restaurateur in Seattle. His company, Huxley Wallace Collective, oversees six restaurants with much more on the front burner. Henderson showed Evening three of his favorite places to eat (that weren't his own.)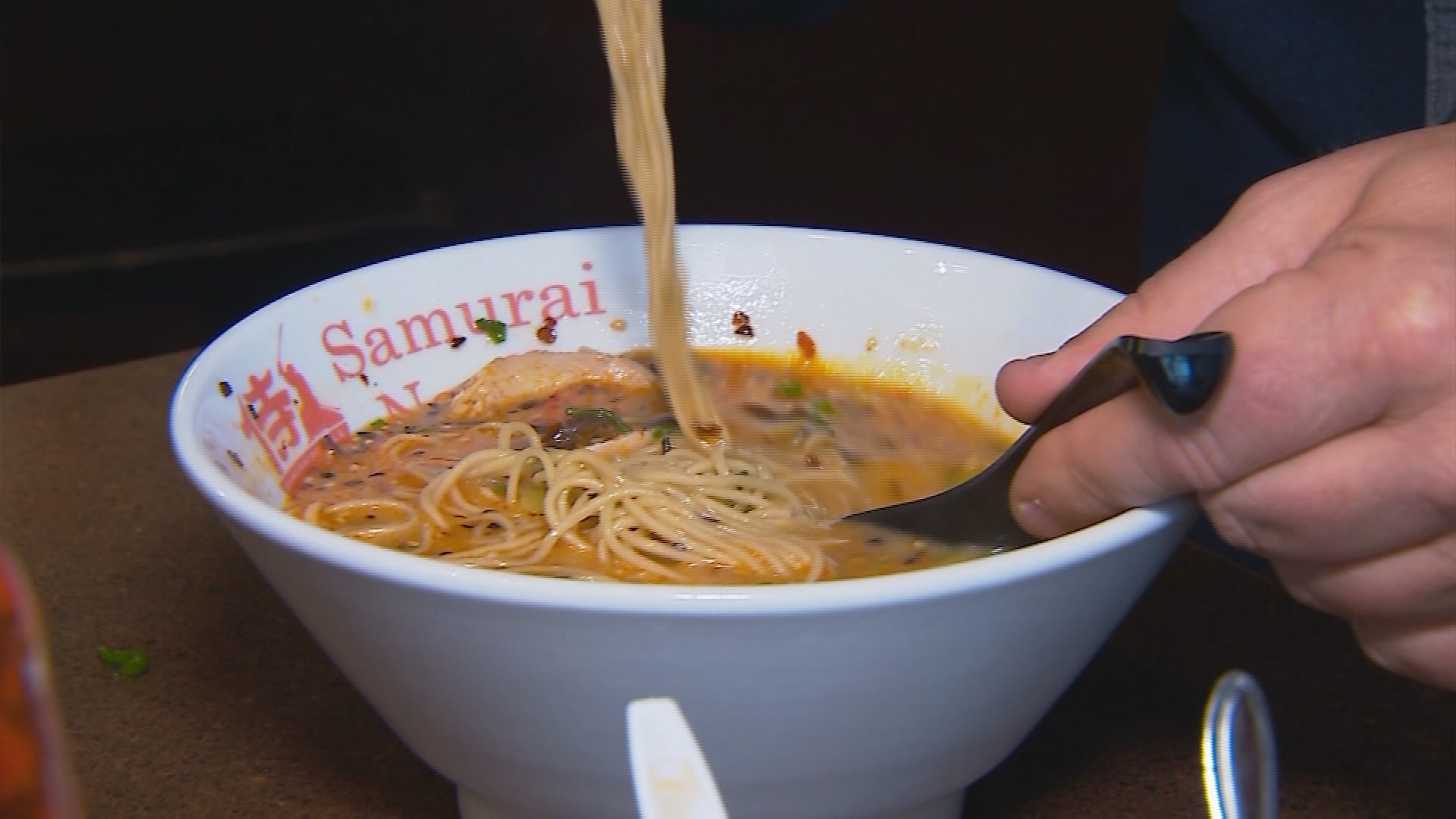 Josh visited the International District for his first stop, a Japanese comfort food favorite, Samurai Noodle.
"When I come here, I get the Tonkatsu ramen, which is a super fatty, umpshish ramen," he said. "It is simple: the noodles are toothy and really, really nice."
Samurai Noodle (International District)
606 5th Ave S
Seattle, WA 98138
(206) 624-9321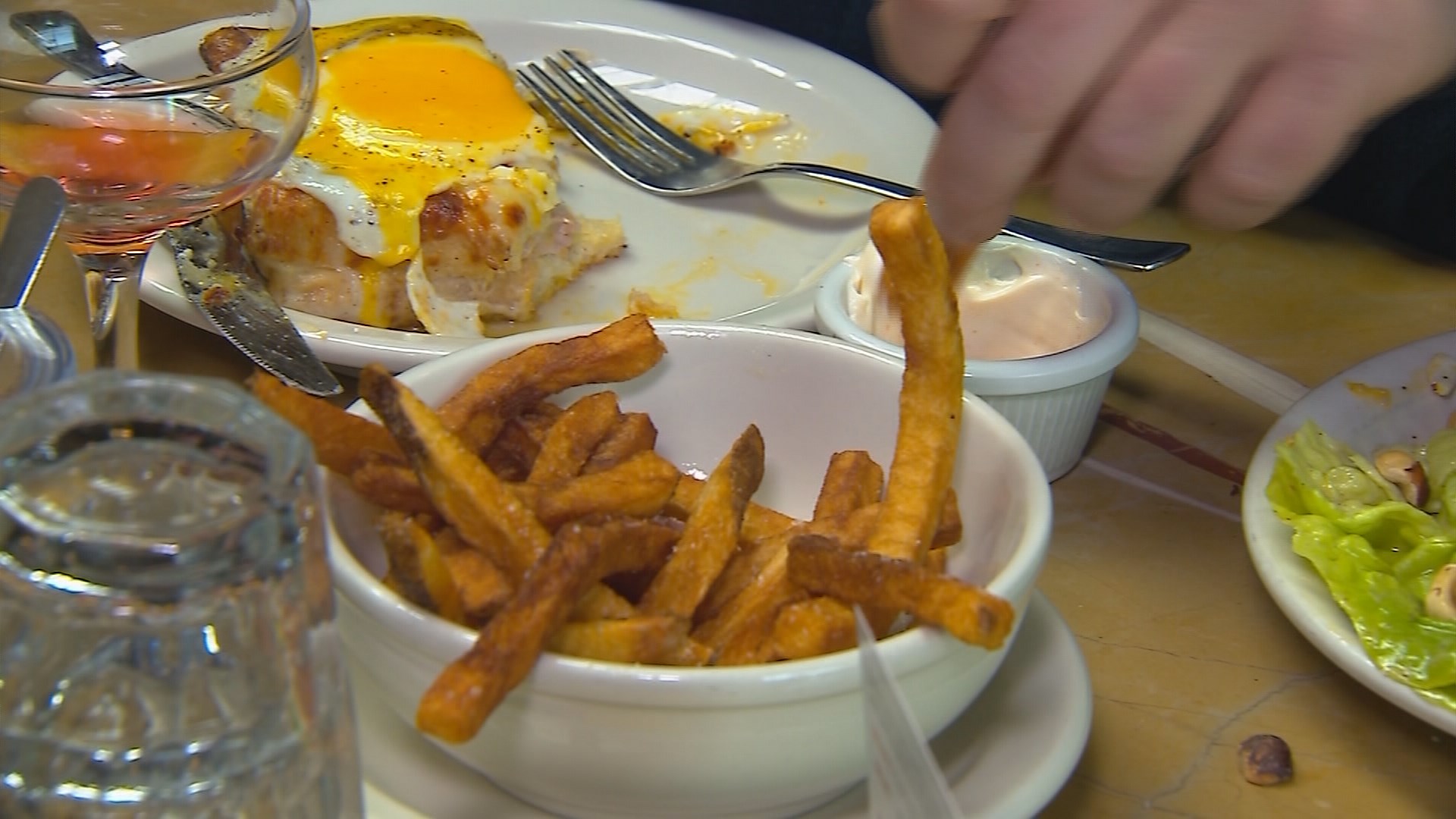 Next, he heads over to Capitol Hill for some classic French bistro-style cuisine at Cafe Presse.
"I think they have great, simple food, and I come in here and get the same thing every time," Josh said. "I get a Madame or a Croque Madame, a thing of fries, and a bib salad."
The Croque Madame is two slices of white bread, with ham as well as béchamel, plus a little bit of gruyere cheese and a fried egg on top.
"The egg is always perfectly cooked," he said. "I've had probably fifty of these. I don't know... fifty... that's a lot. But I've had a lot of them."
Henderson claims that their fries are some of the best in the city, served with just mayonnaise on the side.
Cafe Presse (Capitol Hill)
1117 12th Ave
Seattle, WA 98122
(206) 709-7674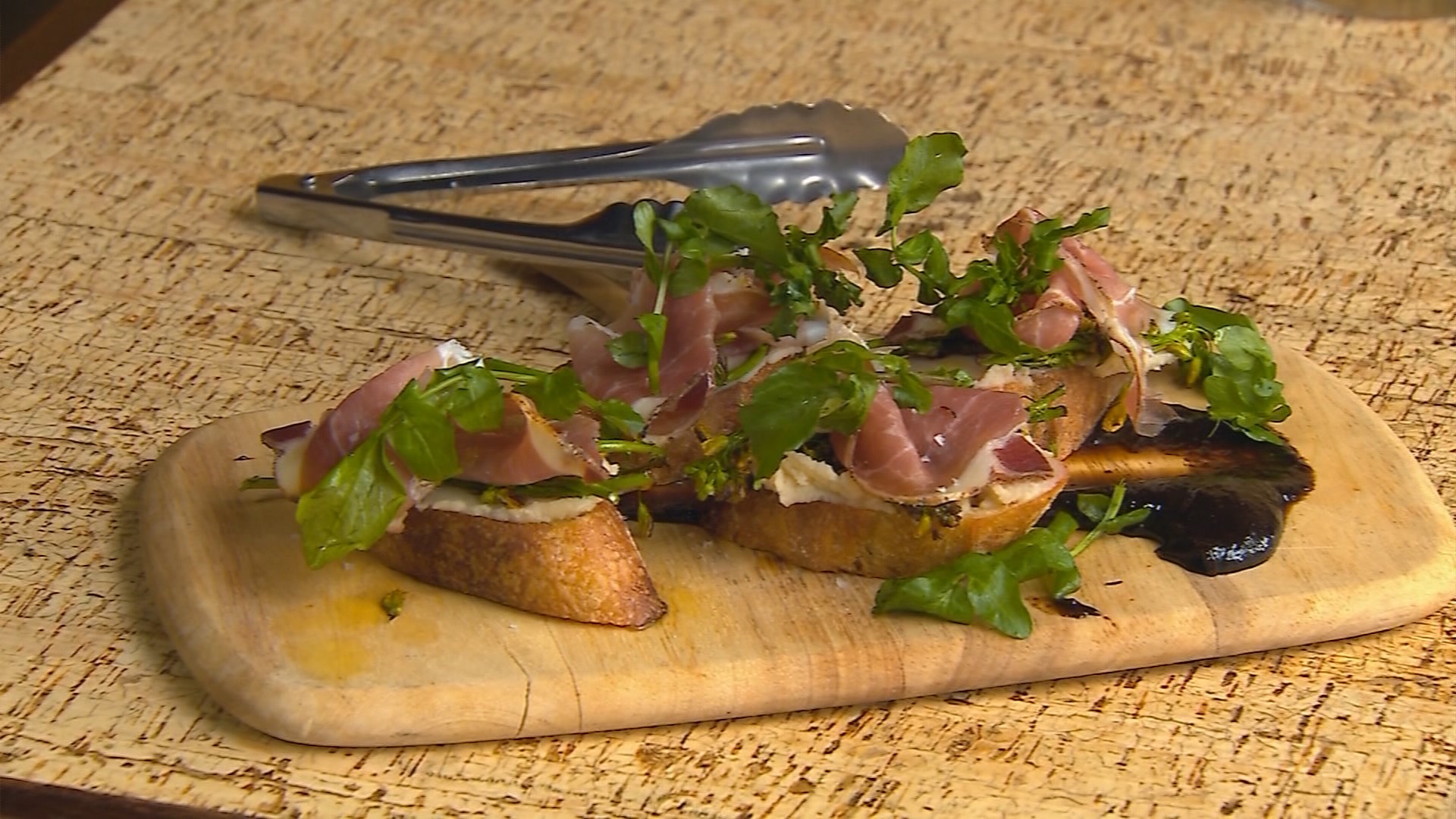 For his last stop, Josh picked a place close to home, in Queen Anne, Ethan's neighborhood, at Ethan Stowell's How to Cook a Wolf.
"They do a take on sort of... I would say, Italian food," he explains. "But it veers sometimes into a little bit French."
The menu changes depending on what's in-season. Right now, that means that asparagus is in, and the bruschetta looks as good as it tastes.
Their pasta offerings are a more traditional, right down to Josh's favorite: the spaghetti.
"This is a classic with mint and anchovies, one that Kim and I get every time we come here," Josh said. "It's kind of peasant food, but it's delicious peasant food. That's one of the reasons I love it."
But you don't have to have Josh's devotion to spaghetti to enjoy your meal at this place.
"To me, you can't go wrong most anything you get here," Josh said.