With his name behind 13 Seattle restaurants and counting, it may seem like chef Ethan Stowell has as many plates in the air as he does on tables across the city. So when he goes out to eat, he likes things a little less complicated.
"I'm thinking of places where it's just simple, good food, friendly people, nice space. You know I don't need to have foam and swishes and smears on everything," Stowell said.
WESTWARD
2501 N Northlake Way
Seattle, WA 98103
For starters, Stowell is a big fan of Westward on the north shore of Lake Union.
"This here is my favorite spot to get oysters. And I love oysters on the half shell," Stowell said.
Depending on the season, Westward can have anywhere from 4 to 8 different varieties of fresh oysters on ice.
"You just come in here," Stowell said. "You chill out. Eat some oysters. It's super refreshing, clean not heavy. It's a great way to start a meal."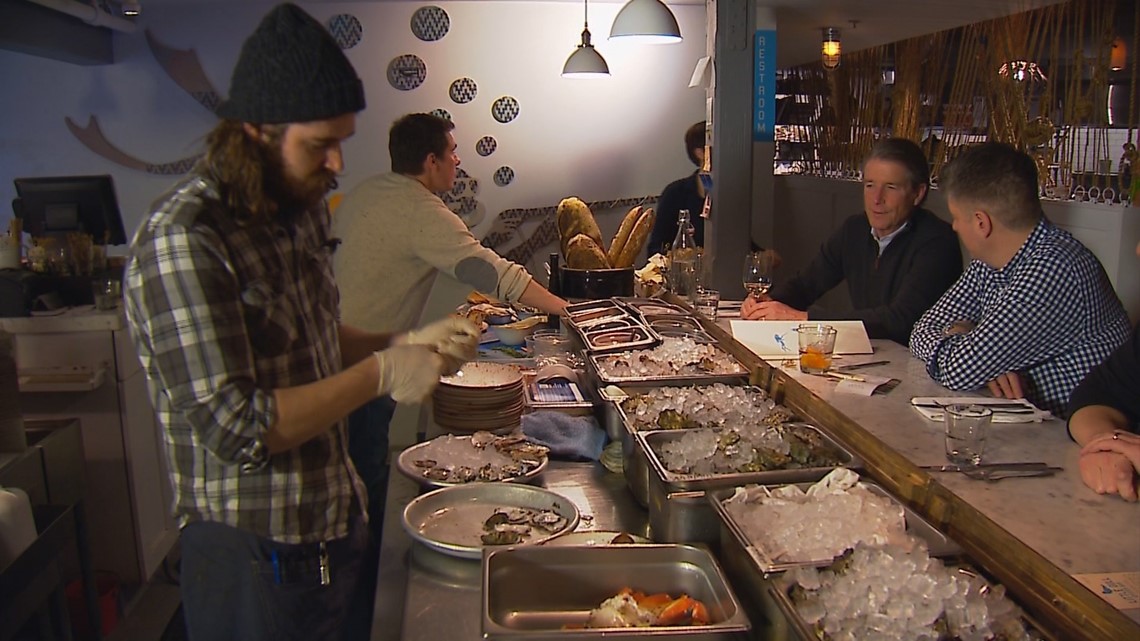 Down at the Pike Place Market, Sushi Kashiba has quickly become a must-stop for Stowell.
"This, in all honesty, this probably is my personal favorite restaurants," Stowell said. "It's only been around for a few months. But Shiro who's the chef here, in my opinion, is the best chef working in Seattle."
Shiro has been making sushi in Seattle for over four decades. And is considered by many to be the best at what he does.
"I always encourage people to sit at the counter," Stowell said. "I always encourage people to go omakase and just put yourself in his hands and have a great time. The fish is so fresh. And it's always lively, and everything is so unique. You name it; he has it, and it's all the best."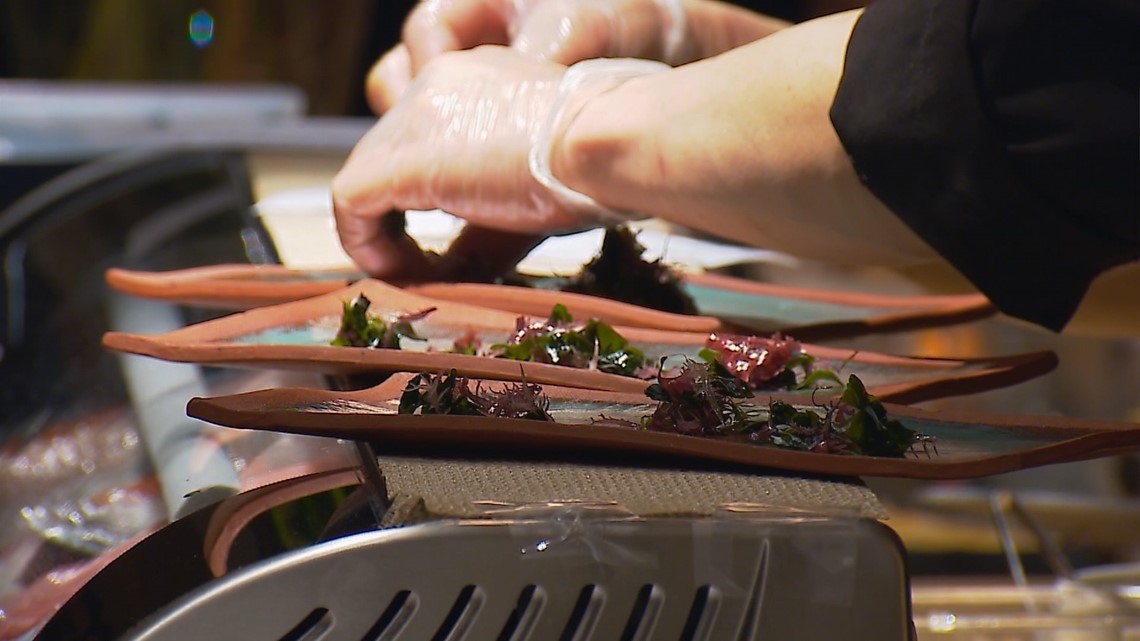 To top off the night Stowell heads to Capitol Hill and the restaurant, Poppy.
"It's one of my favorite restaurants in Seattle," Stowell said. "And to be honest, I've said it before it's my wife's favorite restaurant including our own."
Run by the former chef of, The Herbfarm; Poppy uses fresh Northwest ingredients with an Indian-inspired twist.
"Every night they offer up four or five Thalis," Stowell said. "A Thali is an Indian style of dining where you get a big variety of things on one plate. It's a different way of eating. It's super healthy. It's very original. You're not going to get anything like this anywhere else in the city."