PUYALLUP, Wash. — Bill Shagren's love of draft horses began when he was just a kid, watching his dad work the fields in Whatcom County.
"I'd watch my dad hall the manure and plow and do everything with him," said Shagren. "And of course, they that was back in the 40s."
Now 80, Bill has been demonstrating the beauty and skill of draft horses for 55 years. But he's passed the reigns onto family members, like his oldest child, Susan Brandsma.
"So started with driving a team when I was little. Could barely reach the board of the wagon. And then it went up to four. And then I finally got the chance to take the lines of the six. So it was fun," Brandsma said.
"I love to watch the kids do it, grandkids we've got great-grandkids starting to drive now at nine years old," Shagren said.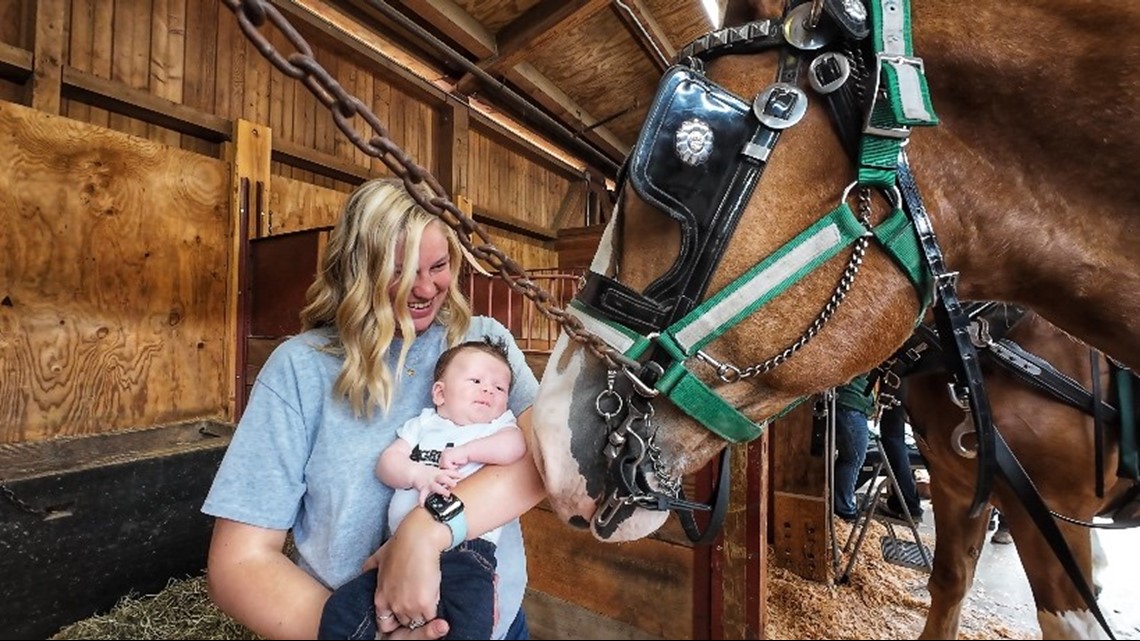 Though draft horses come in different shapes and sizes, Bill's family loves their Belgians.
"They weigh about a ton so they're big. They're strong if they want to be, but they're pretty gentle. We'd like to, especially when we come here where there are all different family members and stuff, we take the six most comfortable ones that can be around people and can stand in the barn for this length of time too," said Brandsma. "Today we've got the unicorn. So it's two horses with one in front."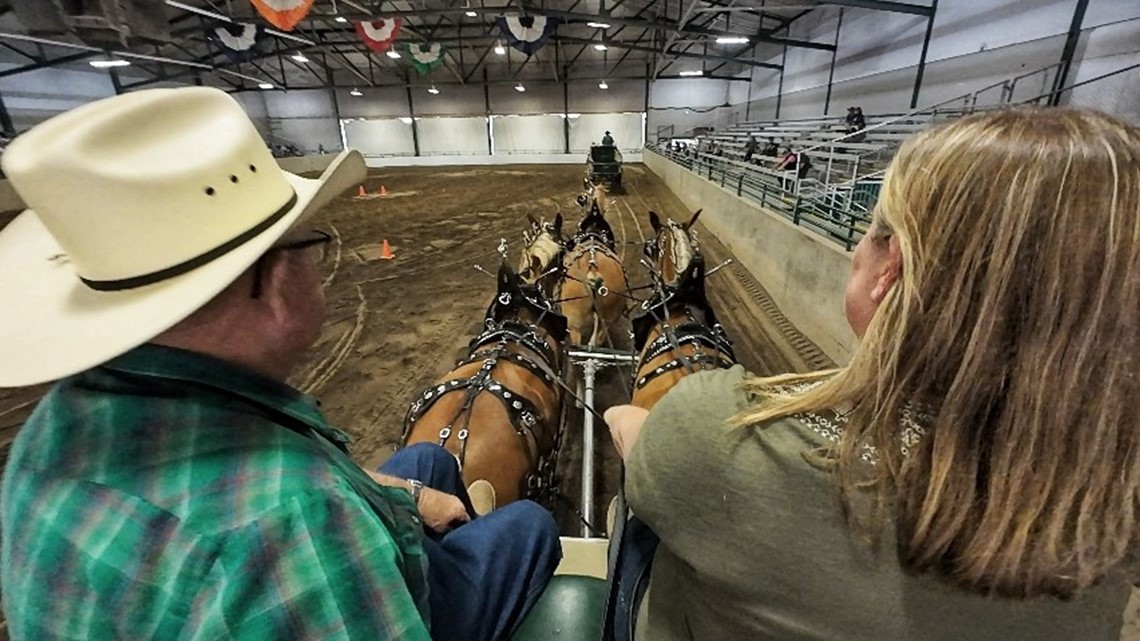 The Shagren family has been doing draft horse demos at the Washington State Fair for nearly 25 years. But draft horses have been a part of the fair for over a century.
"The fair here is a really good place to show off your horses and how we can hook them. We can hook to four, six. It's more of a demonstration now than show judging content," Shagren said.
"It's fun because there's no pressure of competition isn't there. It's just fun just to get out and drive," Brandsma said.
It's a drive the Shargen's hope keep this old tradition strutting for a new generation.
"A lot of people right here in Seattle especially love to come and see it on their grandfathers and great grandfathers were out on the farms. They have missed it. So they get a chance to come here and see," said Shagren. "It's a unique deal. We got to keep it going."