Lakewood — This is dog nirvana. Otherwise known as Fort Steilacoom Off Leash Dog Park.
Multi-height water bowls, shade for belly rubs and wide-open spaces are a few of the reasons this place won Best Dog Park in Western Washington in Evening's yearly viewer's poll.
"They can run and play and do what they want to do. If you watch people coming up to the gate you can see the anticipation in the dogs, oh my gosh, they are just going out of their head!" said Chris Guppy, president of Protect our Pets, the non-profit group that raised money to build the 22-acre park.
"It's just nice and big and open, lots of friendly dogs come out here, plenty of water spots for them to play around in," said Ona Moody, who was enjoying the park with his dogs, Titan and 'Tella (short for Nutella).
Pam Burns, who visits the park regularly with her brown lab Brewska, says her dog "likes the other dogs, and she likes the people who have Chuck-Its to throw the ball for her."
Fort Steilacoom Off-Leash Dog Park is the best dog park in the Northwest thanks to YOU!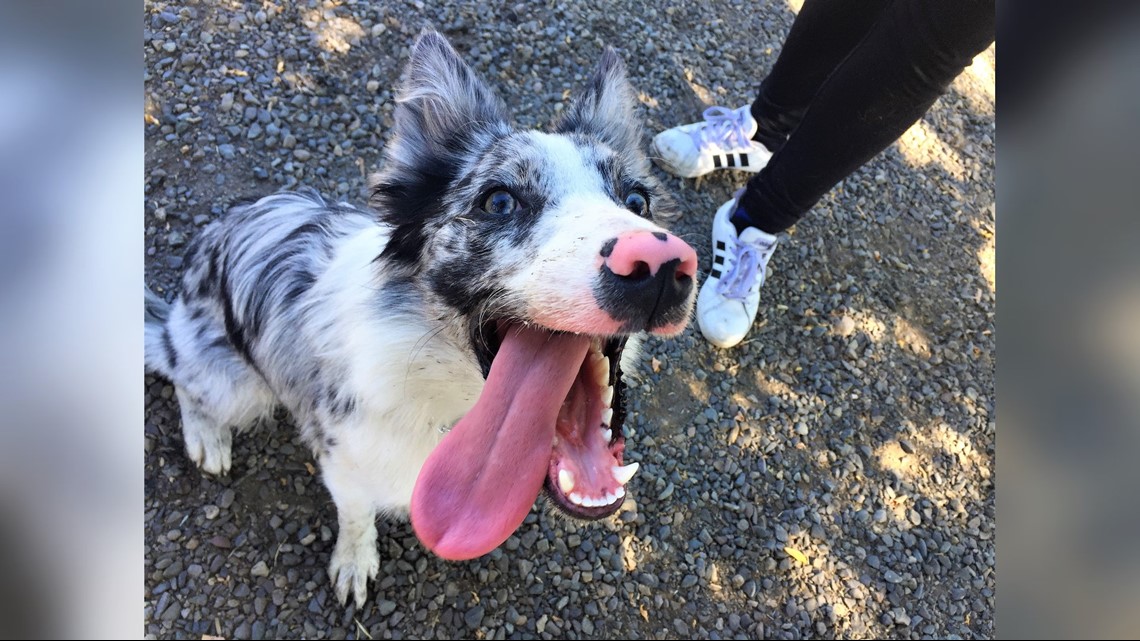 Guppy monitors this pet playground with help from his dog, Crackerjack. But all the dogs here love him. It's one of the perks of this volunteer job.
"Well, you gotta be a dog person I guess!"
Which also has its hazards: "I've been knocked down 6 times in 12 years, last time by a 160 pound Great Dane, who hit me in the back. I didn't see it coming. He didn't mean to do it," said Guppy.
The most important rules here are 1) No aggressive dogs. And 2) Pick up after your pooch. Because if you don't, Guppy ends up with the dirty job. Also, it's nice if you can BYOB – bring your own bag.
"We have bags here, but sure appreciate it if people would bring their own bags because these things are about 4 and a half cents apiece. And we spend about 10 thousand dollars a year," Guppy explained.
As all shapes and sizes of dogs played together at the Fort Steilacoom Dog Park we noticed something else about this place:
The people love it as much as their pets.
"It's a good social hour," said Lani Neil, who's tossing tennis balls for all.
"This is a community thing. This is a people park as well as a dog park," said Guppy.
Best of Western Washington 2017 was sponsored by Honda of Seattle and Toyota of Seattle in Sodo.
KING 5's Evening celebrates the Northwest. Contact us: Facebook, Twitter, Instagram, Email.