It's never a bad day when you get to hang out with friendly fur babies. These dogs and cats are just a few of the hundreds of animals at PAWS in Lynnwood.
It takes a lot of work - more than just caring for the animals, it's also caring for their environment.
And they can't do it without volunteers like those from Premera Blue Cross.
"Volunteer groups like this one and all the others we have usually get the more manual labor jobs," said PAWS Facility Caretaker Jim Green. "There's no way we could get all the work done here if we didn't use these volunteers that we have."
Premera teamed up with PAWS through Seattle Works -- an organization that connects volunteers with projects throughout the community, and their biggest event of the year is coming up.
On Seattle Works Day, 1,000 volunteers come together to help more than 50 nonprofits across Western Washington including PAWS.
"It's all about impact," said Seattle Works' LaTashia Treise. "Whether that's one day, whether that's every Saturday for the next four months."
Seattle Works and PAWS show people that volunteering can be helpful AND cute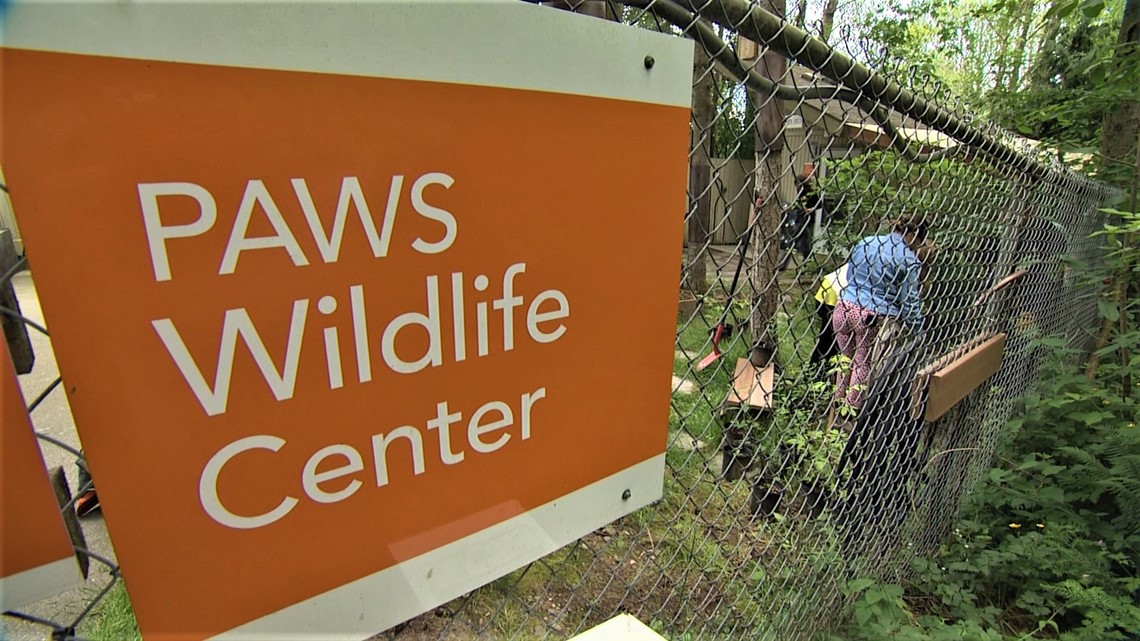 "The project is great to support an organization like this and then it feels really good to be out here with good people doing good things supporting a good mission," said Ben Reuler of Seattle Works. "Today's project was fabulous and I can't wait to 50-60 more on Seattle Works Day."
Seattle Works Day is June 23. The last day to register is Monday, June 11.
Story sponsored by Premera and Seattle Works.
Evening is your guide to Seattle and the Pacific Northwest. Watch it weeknights at 7:30 on KING-TV Ch. 5 or streaming live on KING5.com. Connect with Evening via Facebook, Twitter, Instagram or Email.