SEATTLE — Lumen Field in Seattle might be the home of the Seahawks and Sounders, but this weekend it's being taken over by golf. The stadium teamed up with Upper Deck Golf for this one-of-a-kind experience.
The pop-up event lets people play a round of golf from the upper deck. Nine holes are set up around the stadium and you hit tee shots down to custom greens on the field. Each hole ranges from 75 to 150 yards.
"You walk around the stadium and then play multiple shots from each tee box," said co-founder Frank Brown. "Whether you're good and par and birdie a bunch of holes or occasionally hit the ball into the stands, it's just a really fun experience."
Don't worry if you're not a pro. Team Evening didn't hit a single ball near the hole and even had a few whiffs – but it was still enjoyable.
"To see the look on people's faces when they're standing on the upper deck high up in the stadium and be able to hit a golf ball straight down onto the field is really cool to see," said Brown.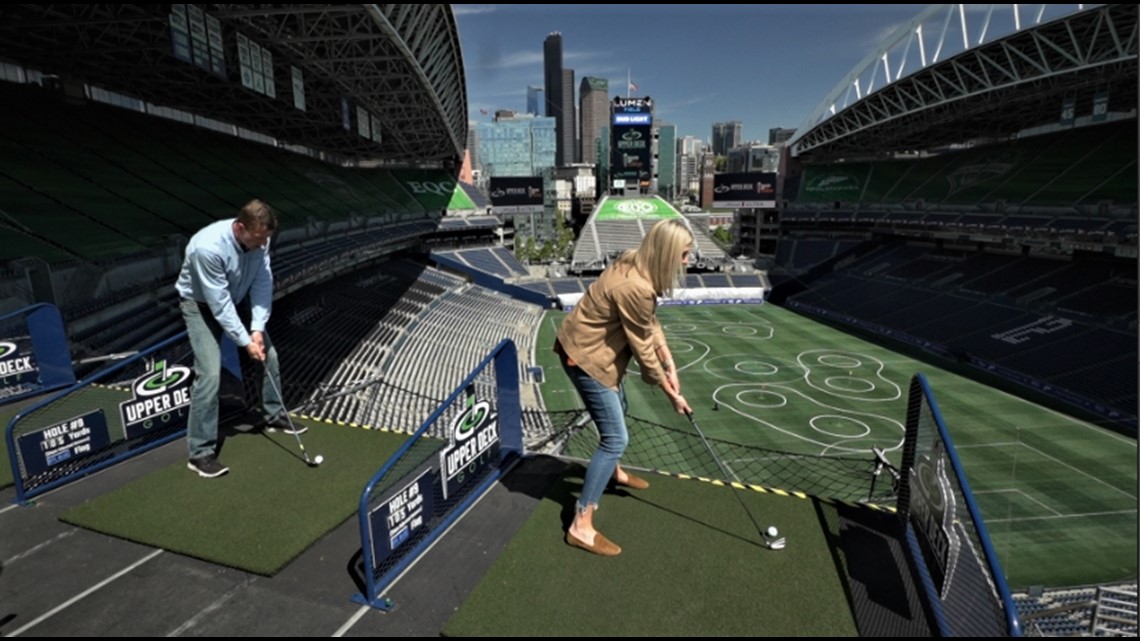 There's also a clubhouse where you start and finish your round of golf. Inside you'll find food, drinks and multiple golfing challenges like putting and chipping. Scores are tracked on those challenges, and winners receive special prizes.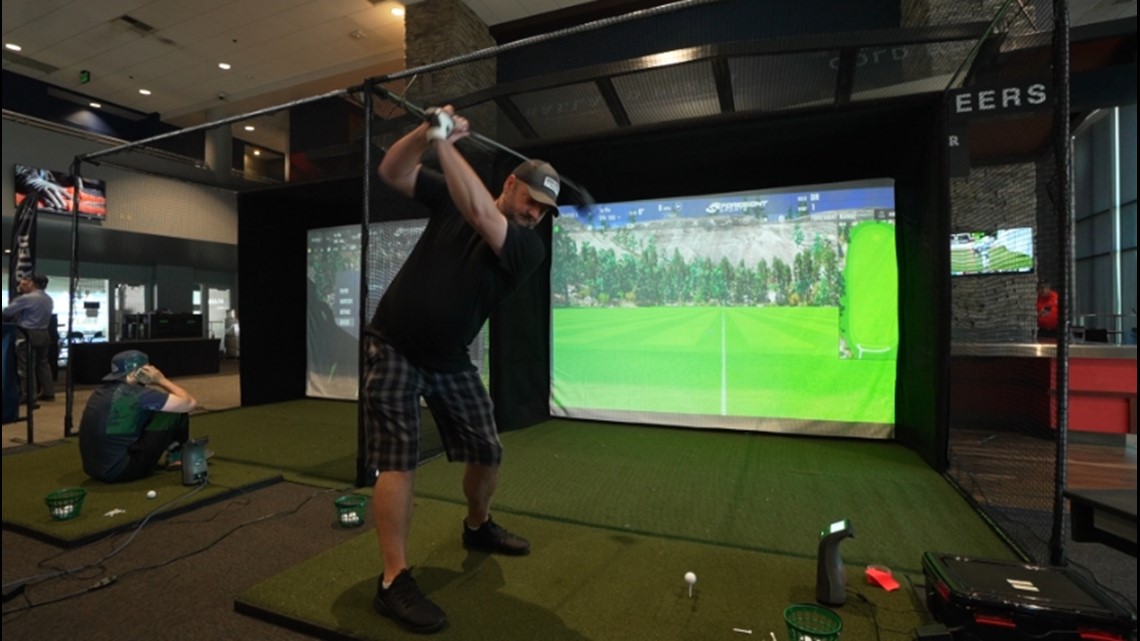 Prices start at $84.99. There's also a VIP experience that includes extra golf balls and complimentary food and beverages. Upper Deck Golf at Lumen Field runs through Saturday, May 13. Limited tee times are still available.