ISSAQUAH, Wash. — TreeHouse Point is the winner of Best Quirky Hotel in 2023's Best Northwest Escapes viewer poll.
How would you like to be up in a tree?
Since 2006, TreeHouse Point guests have been experiencing the magic of staying in a treehouse nestled among forested surroundings.
"We are a quaint little four acres here," said general manager Bree Monahan, "but you can really connect with nature, walk down to the Raging River, which our property is aligned against, and you can stack some cairns".
TreeHouse Point has become a pilgrimage destination for fans of the popular Animal Planet show TreeHouse Masters, which stars Pete Nelson, the founder of this wooded wonderland.
"We are pretty world-renowned," Monahan said. "We have people from other countries come here and get pretty excited about being at the TreeHouse Master's resort."
Guests can choose from among seven meticulously designed treehouses. Ananda is the name of the newest, most luxurious, and most accommodating of them.
"The number one thing that we are elated about is that it is handicap accessible," said Monahan. "The pathways leading up to Ananda are compact gravel. There's a ramp of course. And then the inside of the treehouse itself is very spacious to move around."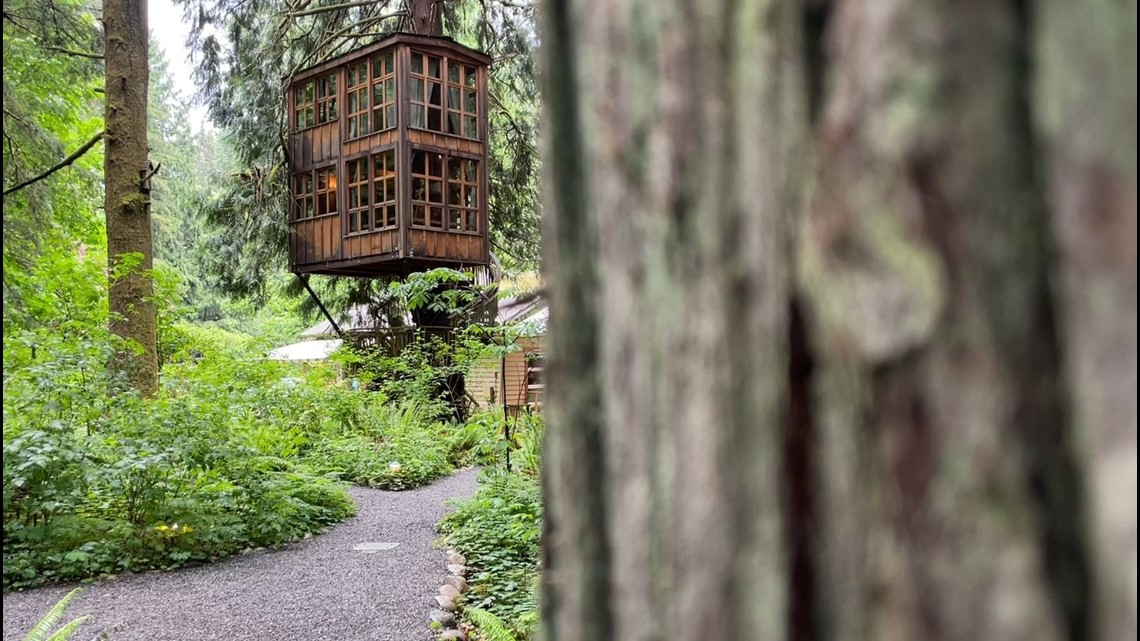 TreeHouse Point has also become a popular place to stage weddings.
"We get a lot of people married in the trees," said Monahan. "We do between two and four celebrations of love a week and we host weddings from as quaint as two people to as large as 80."
The happiest place to be just might be in a tree.
"People come happy and they leave happier," said Monahan. "It feels really good."