FEDERAL WAY, Wash. — TRAPPER'S SUSHI is the winner of BEST RESTAURANT, SOUTH SOUND AND BEYOND in 2019's Best of Western Washington viewers poll.
Trapper O'Keefe may be an unlikely name for a sushi baron, but the man with ten sushi restaurants bearing his name actually started training as a teenager under his brother in law, a sushi chef from Japan.

"Back then I didn't know this was my path," O'Keefe says. " I fell in love with taking care of people."

O'Keefe says he wants to give every customer a memorable experience.
It starts with the food of course. Employees try to learn every customer's name, and the vibe is super casual.

"We are definitely not the traditional sushi type place," says O'Keefe. "I like to say we're like the blue-collar sushi."
O'Keefe says Trapper's Sushi has just started offering franchises this week.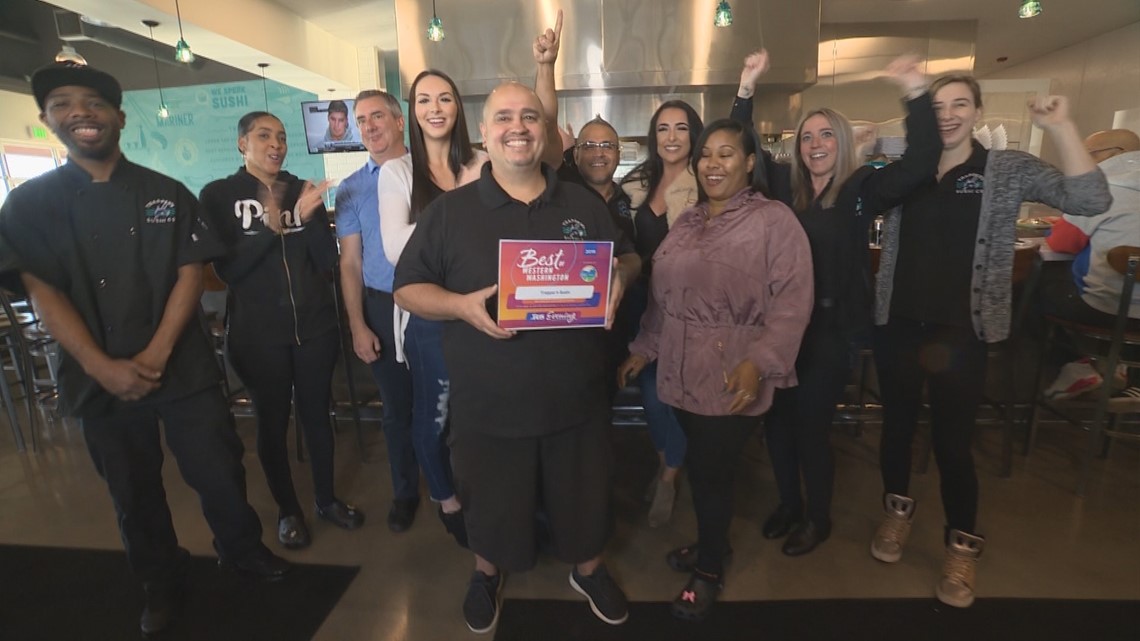 He must be on to something.