She's five-years-old, loves all things pink and glitter, and will be sporting a pretty magical costume this Halloween. But what makes Maddie Holt's costume extra special is that it was designed specifically for her wheelchair.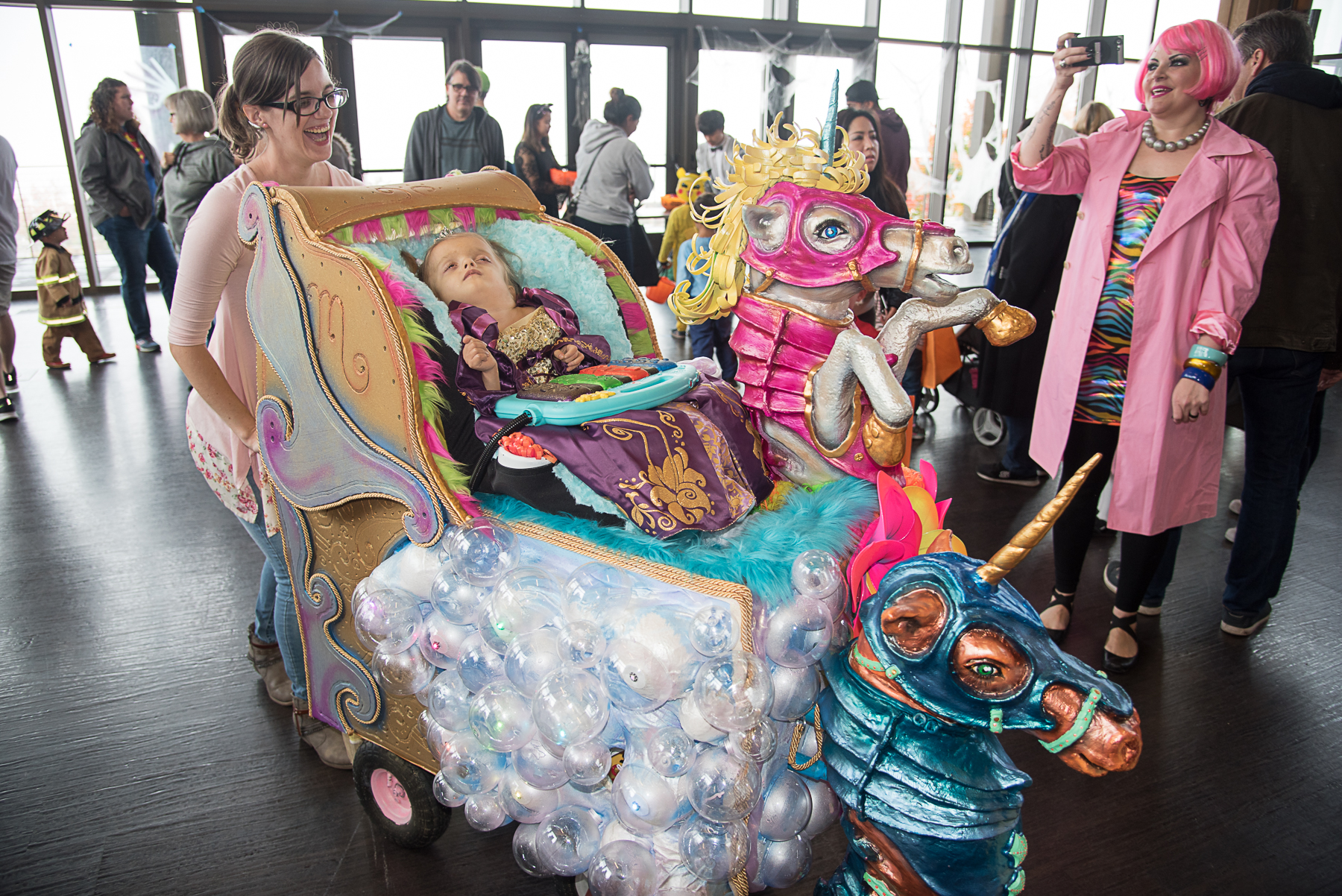 Maddie has several physical limitations caused by Zellweger Syndrom. Enter Magic Wheelchair, an incredible nonprofit that creates epic costumes for kids in wheelchairs. Taking her love for "girly" things, and her need for touch-based sensory experiences due to being deaf and blind, the Seattle build team created a costume that she can ride through the night.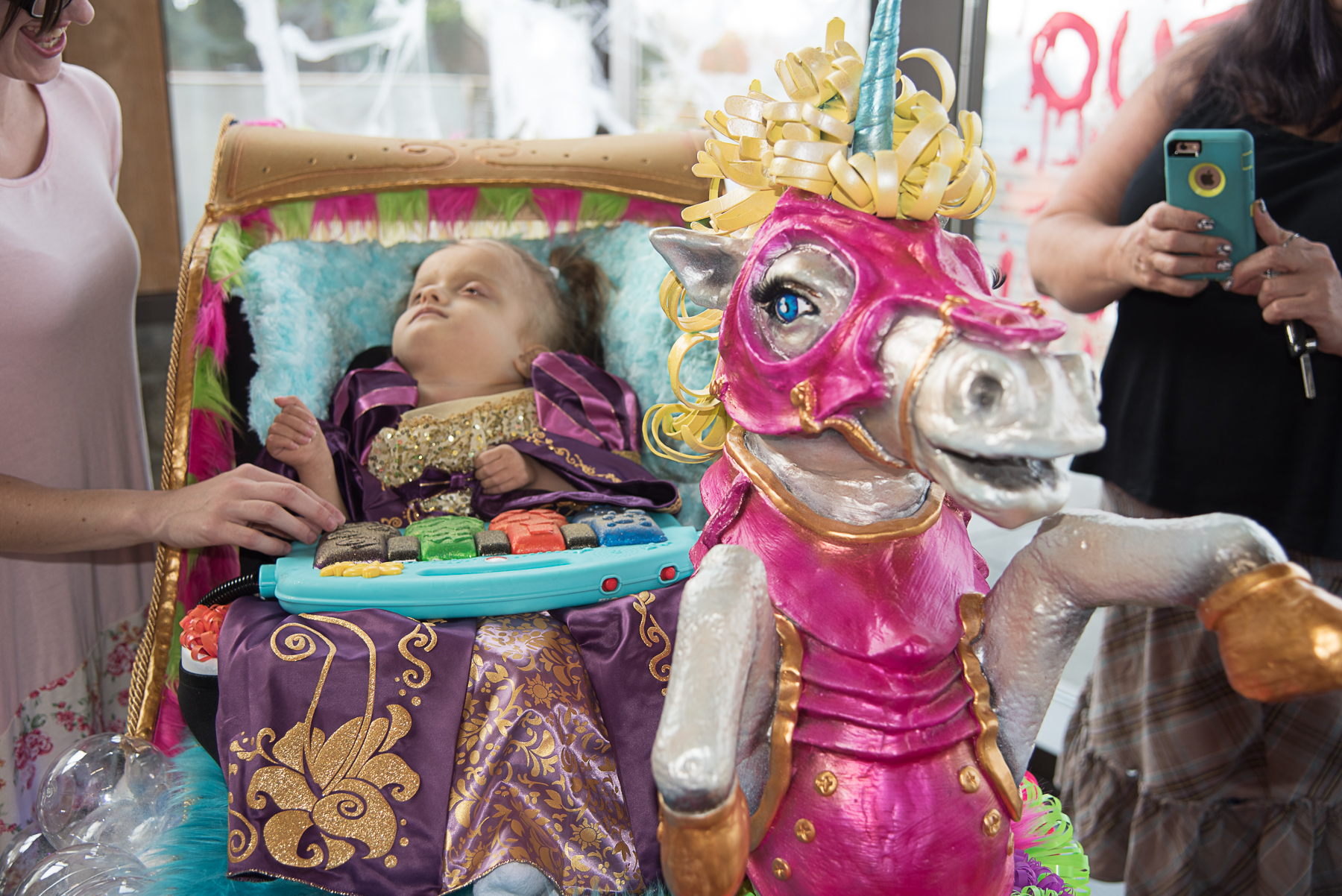 Having the need to create a costume full of sensory experiences was an extra challenge for the team, said Jamie Von Stratton, who helps design and build the costumes each year. This year's costume included a working bubble machine, and various textiles to touch and feel.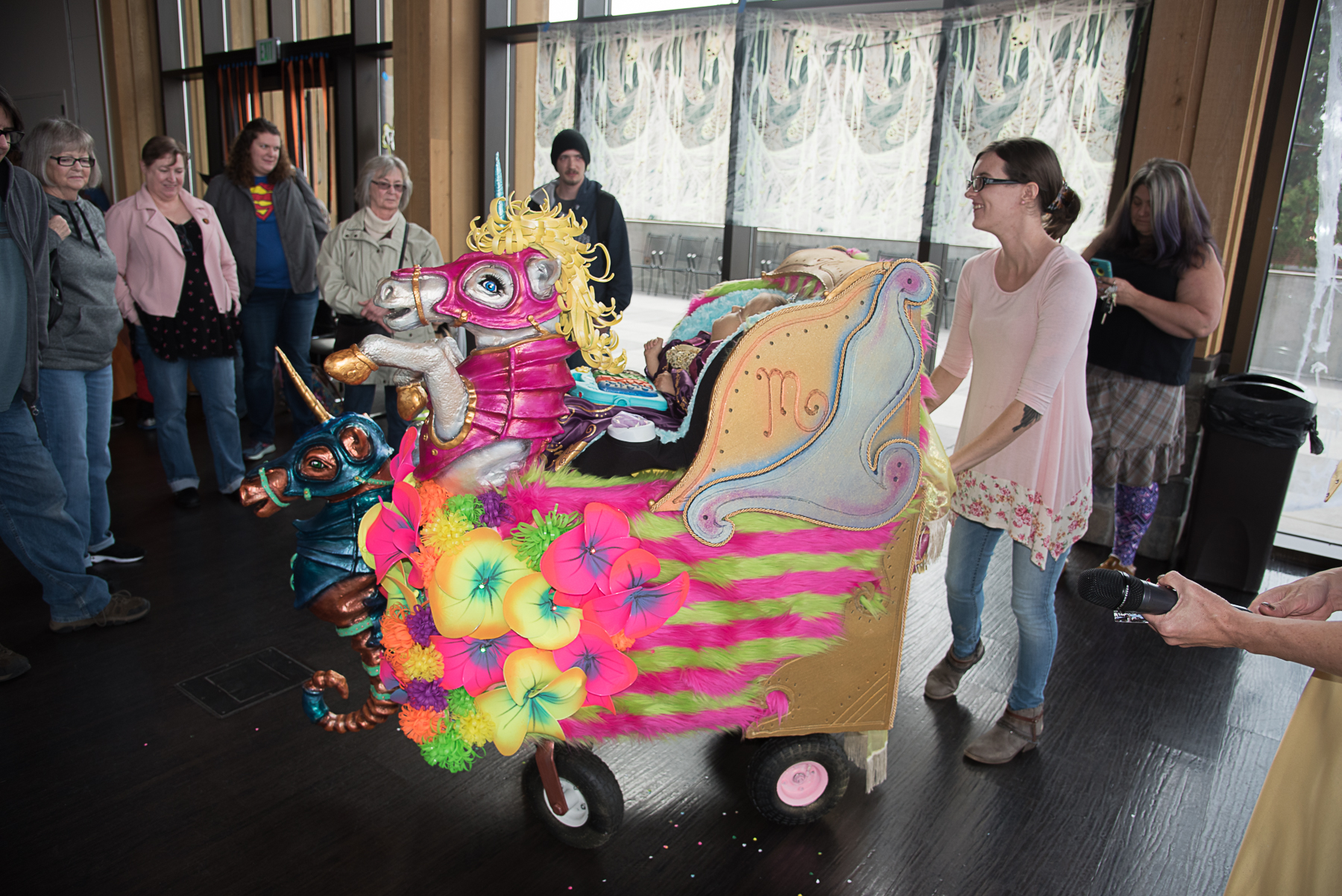 But the costume has plenty of features that will also wow her friends and family, like the giant, pink unicorn and it's "seahorsicorn" sidekick.
Von Stratton says Magic Wheelchair does rely on donations to make these creations come to life. If you'd like to make a difference in the lives of kids like Maddie, you can make a donation.