MEDINA, Washington — EDITOR'S NOTE: A version of this story first aired in January 2019. The owners are now looking for a new home for the model train layout -- ideally an organization that could take something of that scale and run it as a museum. Have an idea? Email us eveningtips@king5.com or message us on Facebook.
"A lot of the people don't even know they love model trains until they come down to this basement and they look at it and go 'Wow!'", says project engineer Robert Nelson.
Wow! just might be the best way to describe it.
Twenty of the West's most scenic stretches of railway lines, from Washington to Colorado, can be found replicated in the basement of a Medina millionaire who would rather not be identified. He has hired three people working nearly full time 36 hours a week to keep it running.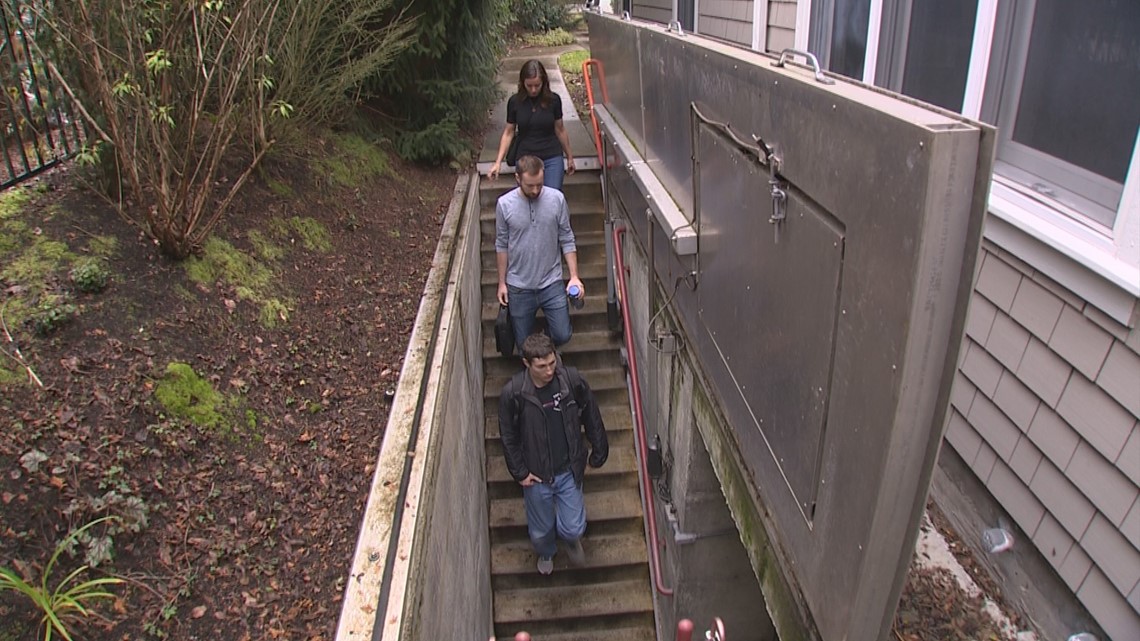 "When I started, this was a big empty basement," says David Hazleton, the other project engineer.
That was 2008. The basement is not empty anymore. 80 locomotives and nearly 500 cars travel on 3/4 mile of track through desert landscapes and forests made up of tens of thousands of trees.
"My goal with this job is to make it so you don't see what I do," says Nelson. "I try to hide all the wiring, all the electrical, everything that would take you out of that full immersion experience."
A single touch of a button sets off a series of computer programs and timers. A 24-hour lighting cycle simulates day and night. A sound system is engineered to match each location. There's smoke and the smell of burning wood at the site of a forest fire. And, even in an old town, a shootout like the one in Once Upon a Time in the West.
I have hand built or scratch built every single building on here," says scenery artist Jennifer Theroux. "I painted all of the figures set up all the scenes and built the chuck wagon.
Theroux has been working in the basement since 2011.
"We try to be as authentic as possible," she says.
How hard do they try? Nelson has gone on road trips to collect dirt from the real-life locations.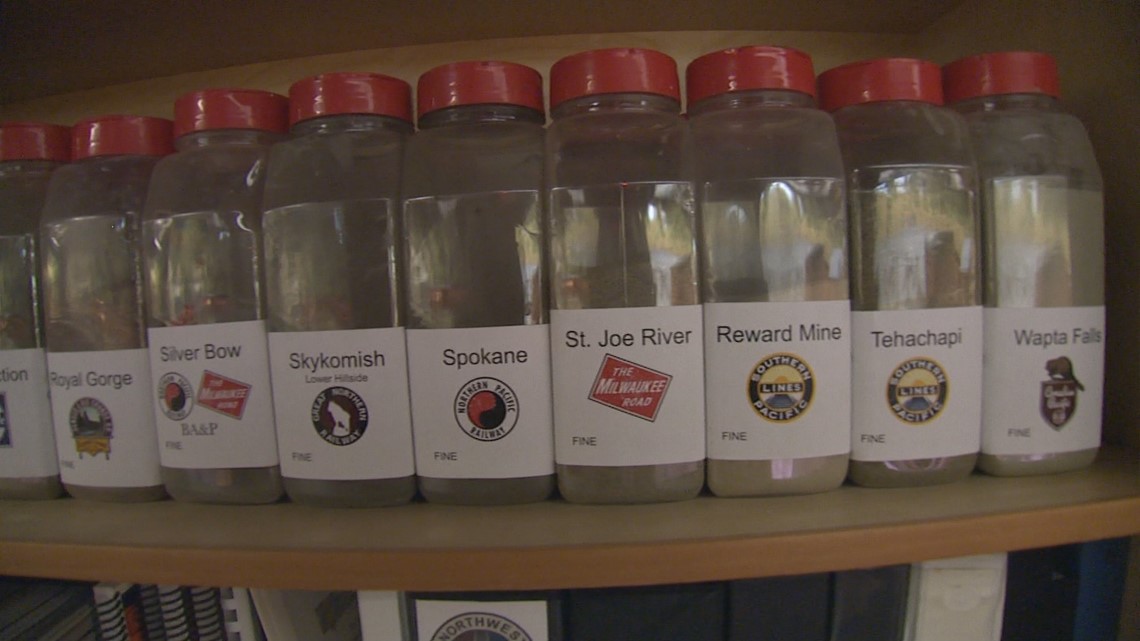 "Some of this dirt has been hauled 5 miles down the trails in 5-gallon buckets," he says. "All for authenticity".
It all adds up to a masterpiece of model railroading, hidden away in one man's basement.
"This is something that really needs to be shared with the public," says Theroux.
The layout is designed in sections so it can be removed. Someday these trains, hurtling across bridges and along riverbanks, may be coming to a place you can see them too.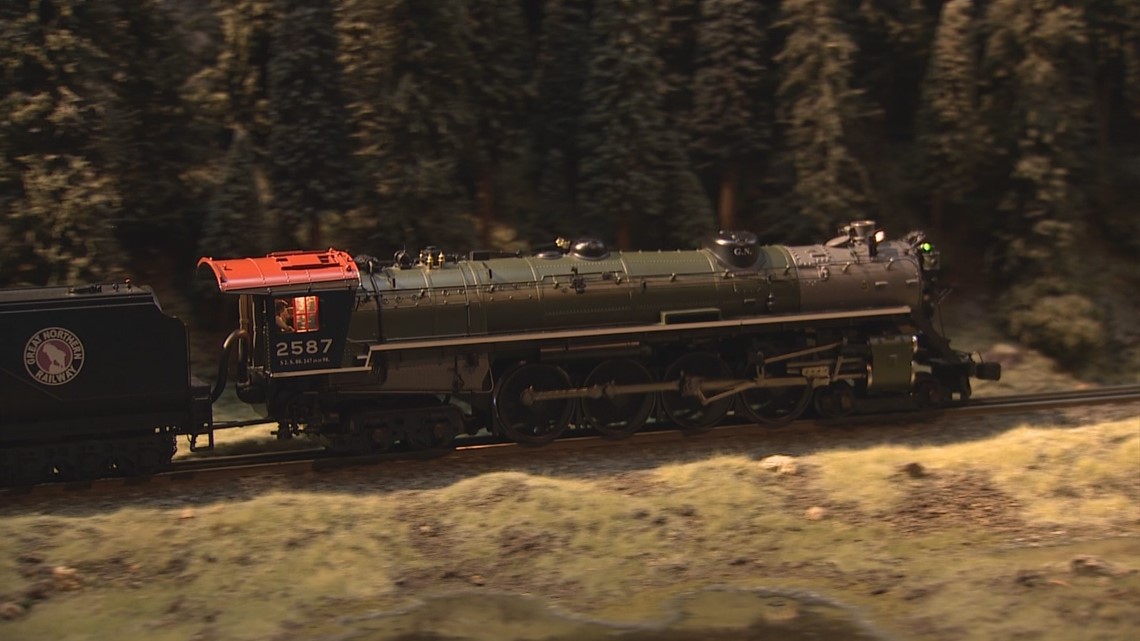 "Everyone from the homeowners on down are all on-board with putting it up in a public location," says Hazleton. "Then we can really share what we have created with everyone who is interested."
The owner would like to see it in a place like King Street Station. If your train is running late. you could easily spend an hour with miniature trains that are always running on time.
Hazleton, Nelson and Theroux call their North Bend based company Trains and Terrain. They have uploaded a longer video of the layout on YouTube.