BREMERTON, Wash. — EDITOR'S NOTE: The above segment originally aired in August 2019.
For 70 years the Rodeo Drive-In, outside Bremerton, has been screening first-run movies in front of fields overflowing with cars and fans. Here, the movies are just part of the attraction.
"We have people sometimes up to three or four hours before the movie even starts," says Cheryl Ondracek. "They'll show up. They'll play cards. They play games."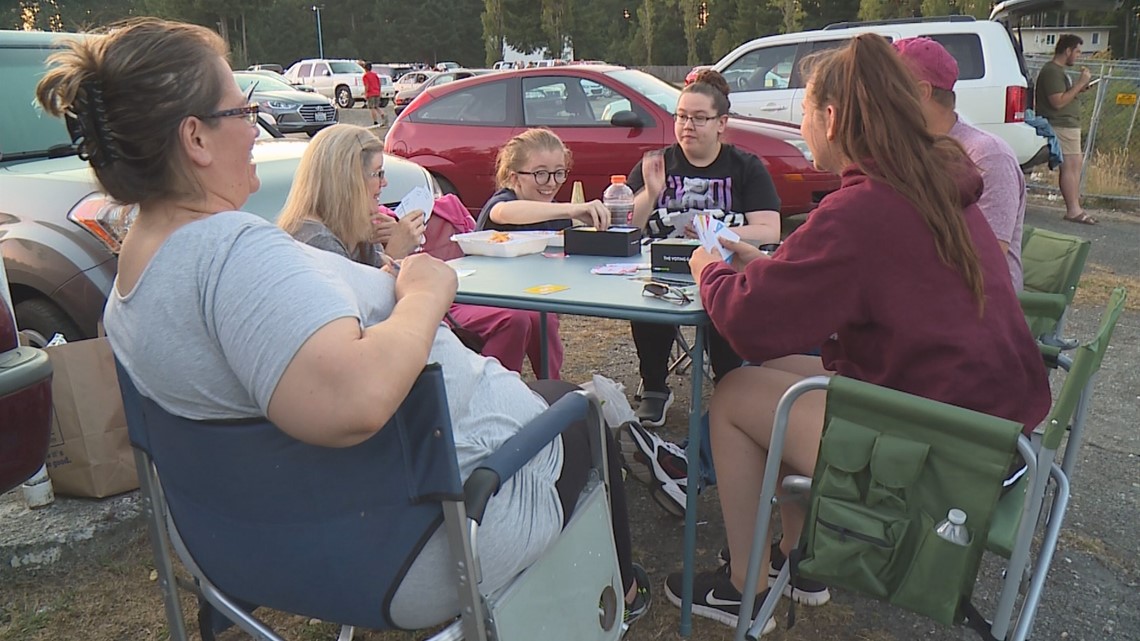 "We've got two large-sized playgrounds for the kids, where they can play football and frisbee and soccer. You see everybody sits differently. They sit in the backs of the trucks, in the back of SUVs. They come up with different ideas. They'll bring out couches and love seats sometimes. And then they get hungry again because they have been here so long and they go to the snack bar and we've got a packed snack bar."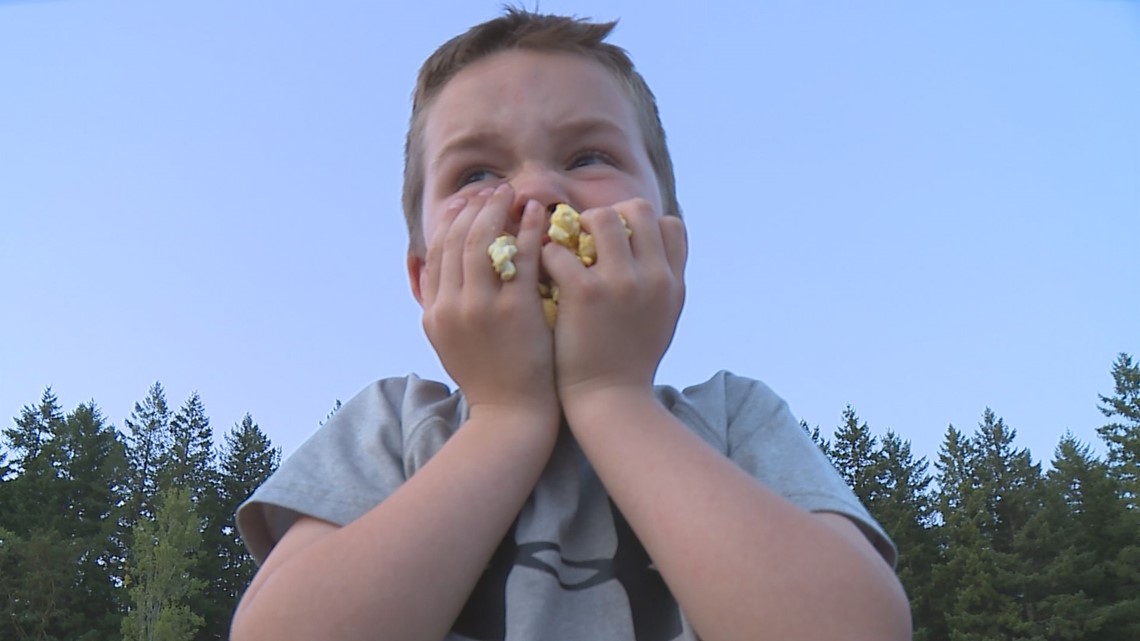 The Rodeo Drive-In is a family affair.
"This is the box office. This is my job," says Cindy Ondracek." Our oldest daughter Cheryl runs the snack bar. My husband is the projectionist."
Jack Ondracek worked in movie theaters as a teen but he had to convince his wife to buy the drive-in back in 1986. It had been for sale for several years.
"Oh she thought I was crazy," says he says.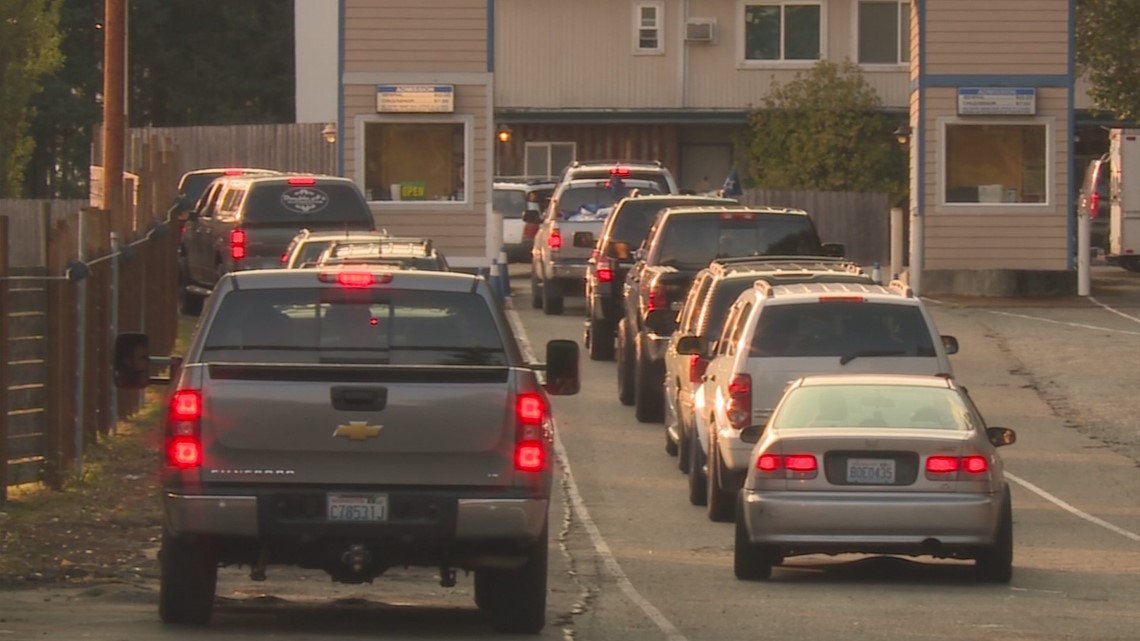 "But to be fair it wasn't in it really super great shape at that point in time so I didn't see the potential," says Cindy Ondracek. "He definitely did."
"It was a big leap of faith at the time but it worked out real well," says Jack Ondracek.

On summer nights after the shadows deepen and the moon takes its place above the trees the show can finally begin. The drive-in's most popular weeks are the ones where the double features start the latest. The second feature can end well past 1 AM.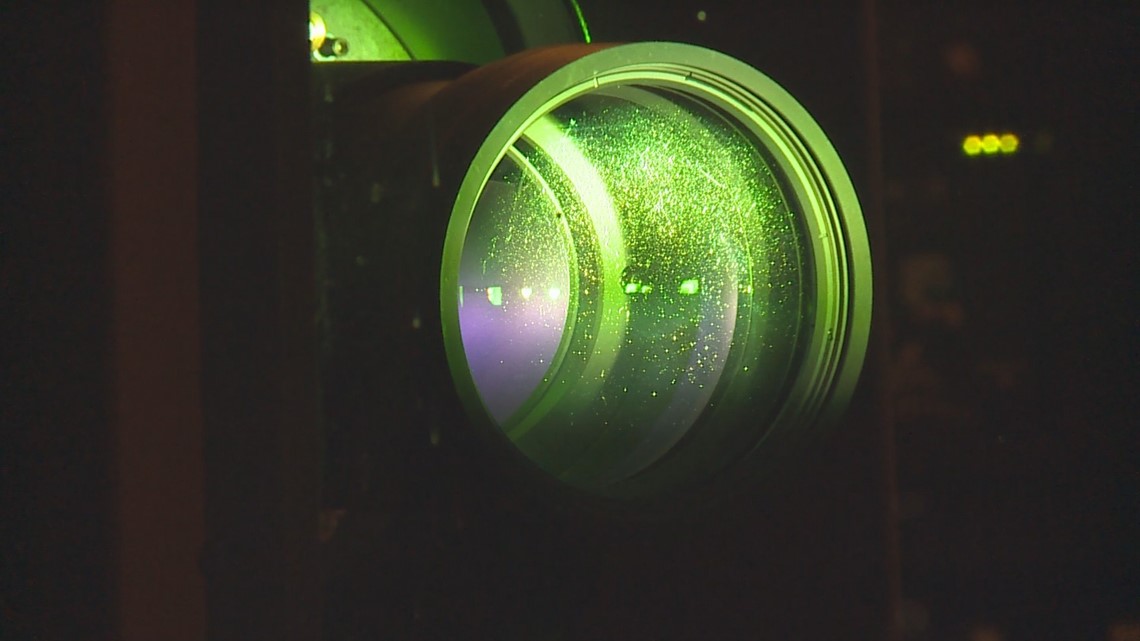 "People up here value the fact that the evening is sometimes the most amazing part of the entire day," says Cindy Ondracek. "Out here we kind of embrace that, and we give you a great way to finish the day off."