SEATTLE — Keep the kids at home and visit The Woods, a dog-friendly, 21+ tasting room at Two Beers Brewing in Sodo. With 24 tap handles, The Woods serves unique handcrafted brews made in-house, including their Wonderland Trail IPA.
KING 5
You can also get seasonal summer favorites like Pineapple Agave cider from Seattle Cider Company and Grapefruit seltzer from their newest brand, Sound Craft Seltzer Co. Launched in 2018, its a 5% ABV hard seltzer made from all natural ingredients in three flavors: Grapefruit, Rose, and Cucumber. It's made and packaged right there in SoDo.
Sound Craft Seltzer Co.
The Woods is also home to food truck Bread and Circuses' brick and mortar restaurant. Serving elevated bar food, the menu consists of Duck Fat popcorn, bacon-wrapped Jalapeno Poppers, and a crowd favorite: Gnocchi Tots.
Deep-fried gnocchi covered with basil, parsley, garlic, and parmesan makes for an excellent appetizer before digging into an entrée like the Circus Burger. Made with a halal patty and a bone marrow bun from Baker Boys NW in Tacoma. This delicious burger is served with house-made Three Pepper Cider aioli.
The Woods Tasting Room at Two Beers Brewing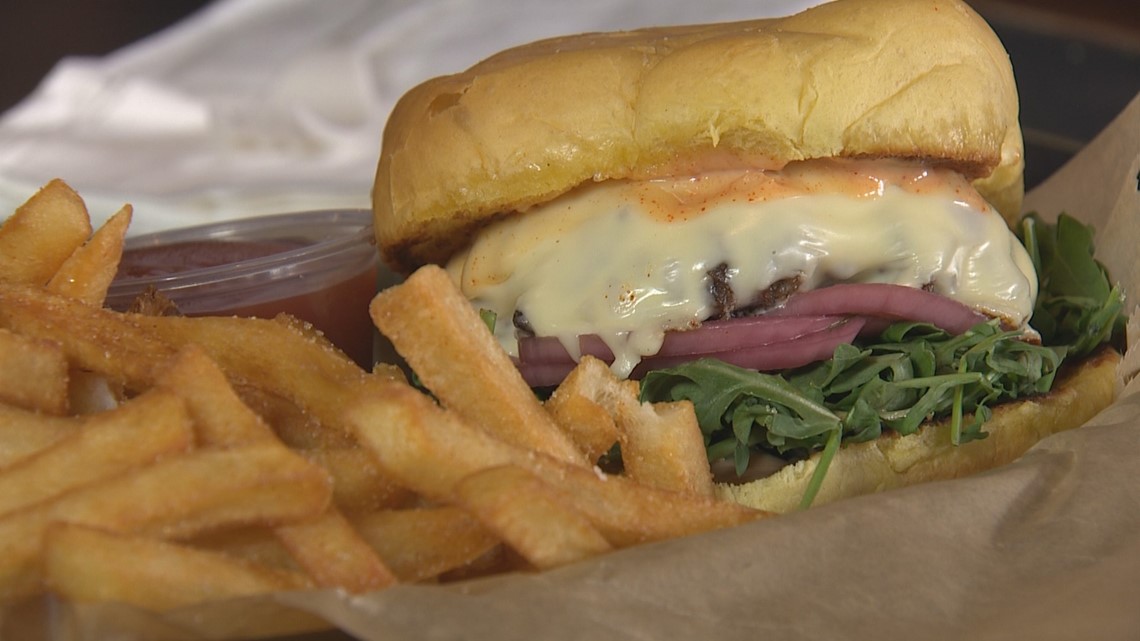 Whether you are taking a growler to go or grabbing delicious appetizers and drinks, The Woods is a dog-friendly space featuring darts, pool, shuffleboard, and more. You'll want to get down there as the weather warms up ... cider slushies will be available soon for the ultimate cool down.
KING 5 Evening
EVENT: Head over to the Two Beers Brewing Tasting Room Sat, 4/20 10 AM - 1 PM for the 4th Annual Beer and Gear Sale benefiting the Washington Nat'l Park Fund. You can support the cause by buying their flagship brew, Wonderland Trail IPA. Last year, Two Beers Brewing raised $25,000!
Two Beers Brewing | Address: 4700 Ohio Ave S. Seattle
The Woods Tasting Room
This story sponsored by Two Beers Brewing. KING 5's Evening celebrates the Northwest. Contact us: Facebook, Twitter, Instagram, Email.
Thu 4/18, The Woods at Two Beers Brewing, Full Episode KING 5 Evening