Tacoma, Wash. — In Tacoma, you'll find a trendy salon that offers clients a pool table, TV's tuned to sports channels, all the peanuts you can eat and beer -- yes, beer!
"It's very manly," agreed client Chris Pifer. "Hence the name MANdustrial."
It's all the brainchild of owner Ian Johnson.
"I was a traditional unisex salon guy for a while," he admitted.
But Johnson never felt at home in sassy salons with women's magazines in the waiting room.
"I was looking for a place like this and I couldn't find it," Johnson said. "My grandfather always told me the best business concept is something that you're looking for and you can't find because the chances are there are many other people looking for the same things."
The décor is Turn-of-the-Millennium-Ultimate-Man-Cave, and for five years, it's been drawing in a dedicated clientele.
MANdustrial hair salon is the ultimate man cave (Gallery)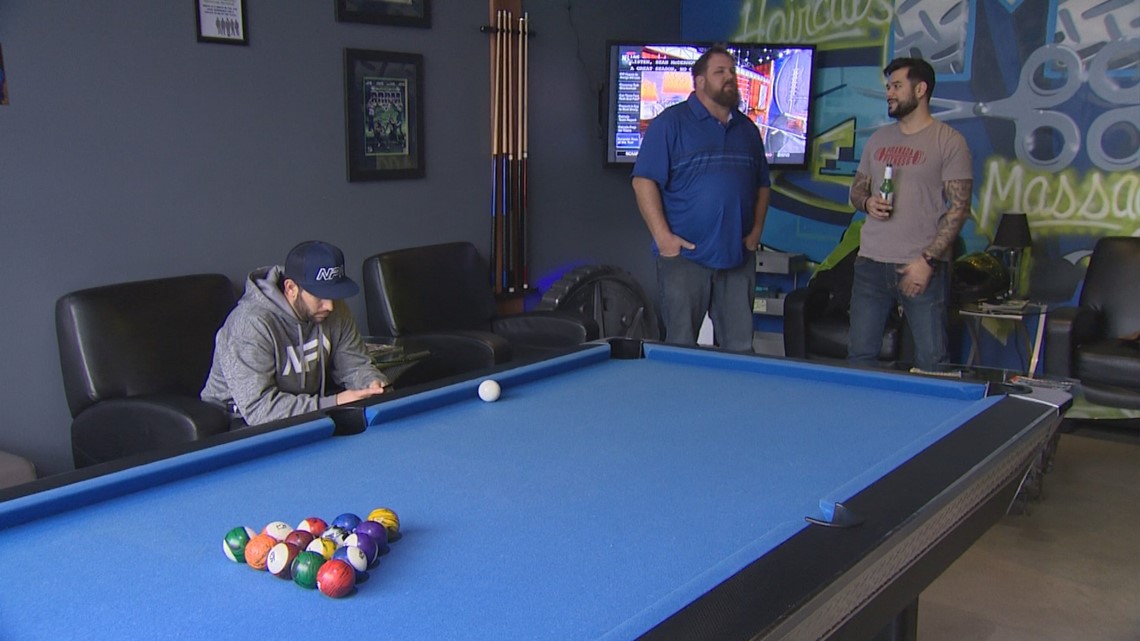 The men come for the signature service, a stylish haircut with a straight razor shave, followed by a hot towel and scalp massage.
"What's the best way to express yourself? It's with your hair, really, because it's what everybody sees," Johnson said.
MANdustrial. Because not every man wants to spend time in a beauty salon.
"They cater to men, so this is the spot for me," said Pifer.
Evening is your guide to Seattle and the Pacific Northwest. Watch it weeknights at 7:30 on KING-TV Ch. 5 or streaming live on KING5.com. Connect with Evening via Facebook, Twitter, Instagram or Email.