LONG BEACH, Wash — Disclaimer: This episode is an encore presentation of KING 5's Evening.
The Washington State International Kite Festival is held annually in Long Beach. The festival brings in kites and kite lovers from all across the globe. It's a family-oriented event focused on having fun instead of earning points.
The festival fully expects novices to participate in addition to people who have been doing it for years.
"We came all the way from the United Kingdom to fly kites at Long Beach," said kite festival guests Paul and Helen Morgan.
The festival encourages people of all ages to come out and enjoy it. Learning how to fly a kite takes most people back to being ten years old again.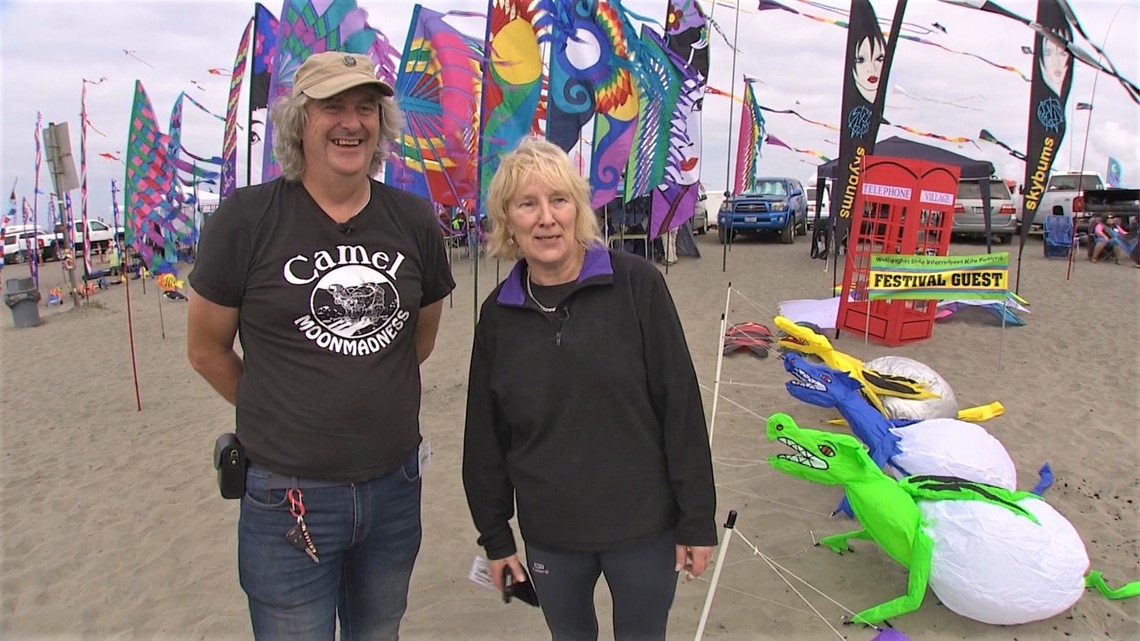 "We do ballet routines to choreographed music, so it's kind of like your ice skaters except we do it with kites," said Region Nine Director for the American Kite Flyers Association Brett Morris.
When you combine the beauty of a flying a kite with music, it really takes on a whole new meaning.
Jane Holeman says kite flying should be a bucket list item for people.
People come from all over the globe to participate in the festival, and that includes the kites.
"The basic shape of this one (photographed below) is a very traditional Japanese kite called a Rokkaku. I use acrylic paints on these. It looks way different up there than it does down here," said kite painter Alexa King.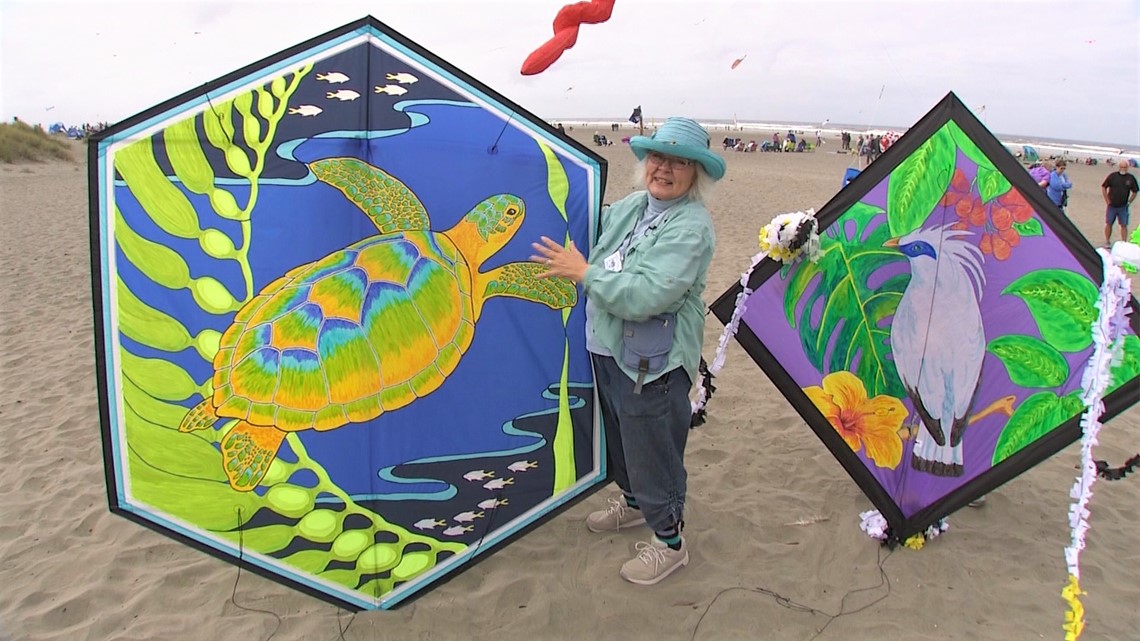 Since there are so many people flying kites at once, you can imagine lines get a little messy from time to time.
"Tangling lines, yes, we do that a lot," Morris said. "We've had as many as eight one-quad lines together doing formations so that's 81 kites, four lines per kite, it just spells disaster."
Disclaimer: This episode is an encore presentation of KING 5's Evening.