SEATTLE — Want to visit the South of France without a plane ticket? Head to Seattle's South Park neighborhood for a glass of wine!
Princess and Bear Wines imports every bottle from the Languedoc-Roussillon region, and the tasting room is the only place in America where you can try before you buy.
Owners and longtime Seattleites Steve Medwell and Carol Bailey-Medwell (whose pet names for each other are "bear" and "princess") launched the business after retiring in France. They hand-select every bottle from artisanal, boutique winemakers in the vast grape-growing area.
Because it's not as heavily-regulated as other regions, winemakers are able to be more experimental and creative.
"It's also known as the 'Wild West of France,'" said Ioana Bucur, Director of Operations and certified French Wine Scholar. "It's now going through a renaissance of wine making. It is the largest producer of organic and biodynamic (wines) in the entire region of France."
The tasting room serves an array of varietals – because the region is so large, winemakers produce reds, whites and rosé wines.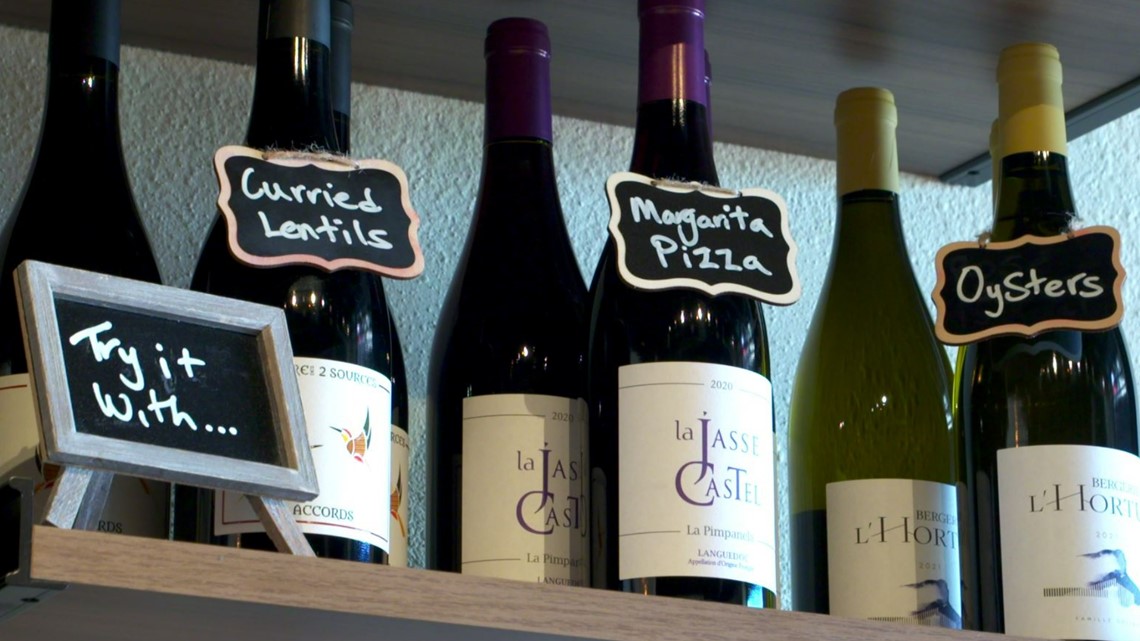 "That work of creative freedom is really inspiring," said Kyle Weber, Director of Hospitality. "I think wine is a discovery glass after glass, and you can never get bored with the wines that we have because we're getting new ones all the time."
The tasting room is designed to feel approachable, as are the wines.
"We kind of demystify wine tasting," Weber said. "It doesn't have to be super pretentious and you don't have to know anything walking in here."
Bucur said guests may also leave with a new perspective on wine.
"Wine is like food, it should be part of your life," Bucur said. "These wines were created to be approachable, to be part of your meal, to be part of your social life."
Tastings are $20 per person, or free with the purchase of two bottles. Reservations can be made online, and wine can also be purchased and shipped from the online store.
Princess and Bear Wines tasting room is open Thursday – Sunday and is a 21+ establishment. It's located at 309 South Cloverdale St.