TACOMA, Wash. — Tacoma's Weekly Volcano, an alternative newspaper that has been dormant for years, is about to erupt again and it's all thanks to a former staff writer who says she missed the best job she ever had.
"If you had asked me five years ago if I would own a newspaper I would've thought you were crazy," said Angela Jossy.
And yet here she is running an editorial meeting to discuss the relaunch of the Weekly Volcano.
"I'm really excited about letting people know that we're getting the band back together," Jossy said.
Jossy said she was looking for a new business investment when her friend Voxxy Johnson asked a life-changing question.
"'What was your favorite job you ever had?' And the answer was easy. It was Weekly Volcano," Jossy said.
For years Jossy kept tabs on Tacoma's happenings, letting readers know what bands were playing and where.
"I would write six stories a week," said Jossy. "I would do newspaper layout and design. I loved that job. I lived and breathed that job."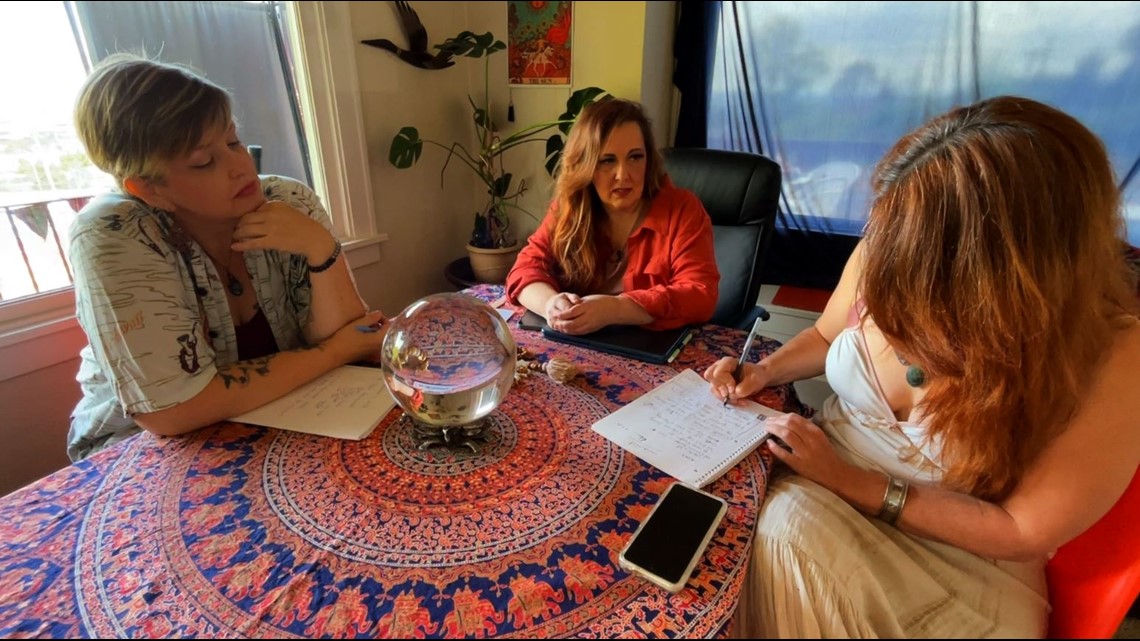 Due to financial pressures the Weekly Volcano, once read by 90,000 people a week, has been dormant.
"When we lost the Volcano our whole scene became scattered," said Johnson who sings in two bands including one that pays tribute to Janis Joplin.
But buying a newspaper these days might be her biggest challenge yet.
"If anyone can do it it's Angela," Johnson said. "And possibly she might be the only one that would be able to do this."
The Weekly Volcano won't be dormant for long.
"It's about to erupt," laughed Jossy. "But in a good way, not in a damaging way."
The first full issue of the Weekly Volcano comes out in October.
Before that, the Weekly Volcano will host a small business summer camp to discuss the future of marketing, tech and how to recession-proof your business. That happens at Camp Seymour in Gig Harbor on Sept. 22 and 23.