TACOMA, Wash. — Just some of the things people are buying at the Tacoma Night Market, a festive, once a month celebration founded in the Spring of 2018 by artist Leah Morgan.
"We all work so hard," she says. " We have this sort of fire in us to create but don't always have that space to showcase and really gather the community to celebrate what we're doing, so that was very much the goal."
As the owner of Nap Northwest, Morgan has sold hats and other objects at all kinds of outdoor markets in the past.
But she's also a rock n roller at heart.
"In general, not being a morning person, I thought well can we do this a little later?" she asks. "Can there be food? Can there be drinks?"
The answer is big, big yes.
Also big: the turnout from Tacomans for this free all ages experience.
"Instead of going to the movies or going to the mall you can come and really celebrate community in a different way,' says Maria Sevier who shopped with her daughter.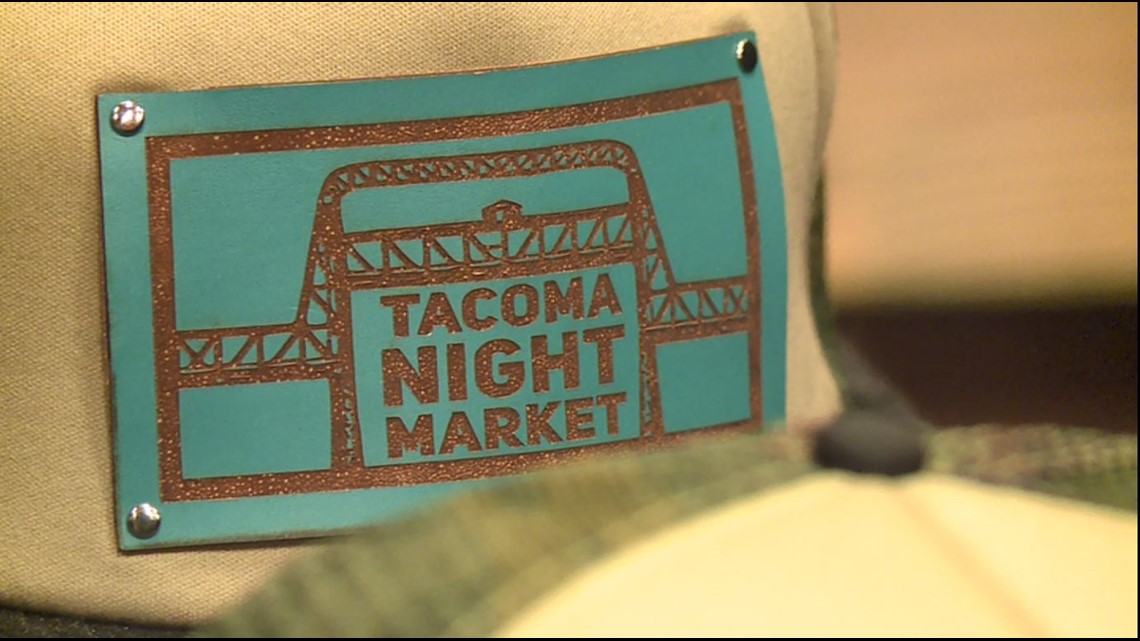 That support is part of what makes Tacoma's Night Market so special.
"I don't really know how to eloquently say how precious Tacoma is to me," says Morgan. "There is something about this town that really, really honors these creative beings."
The Tacoma Night Market takes place at Alma Mater on the third Saturday of every month. Leah Morgan has also organized a Gig Harbor Night Market on the first Saturdays.