TACOMA, Wash. — Nancy Glen is a teacher at Puyallup's Emerald Ridge High. Her sister Julia Glen is an artist who now lives in California. Both are fourth generation Tacomans.
They've reunited in Tacoma to share the love of their hometown in a children's book, "Tacoma Adventures."
"As I look back I want our kids the children in the family to know and understand what a great place and fun place Tacoma is," said Julia. "Because that's what I remember."
The story is written at the third grade level and follows Stuart the raccoon, who's frustrated, because he has to write a report about "boring Tacoma."
But his grandfather shows Stuart around the city. They visit museums, get lunch at Frisko Freeze and check out Stadium High School. Back in California, painting these images made Julia homesick.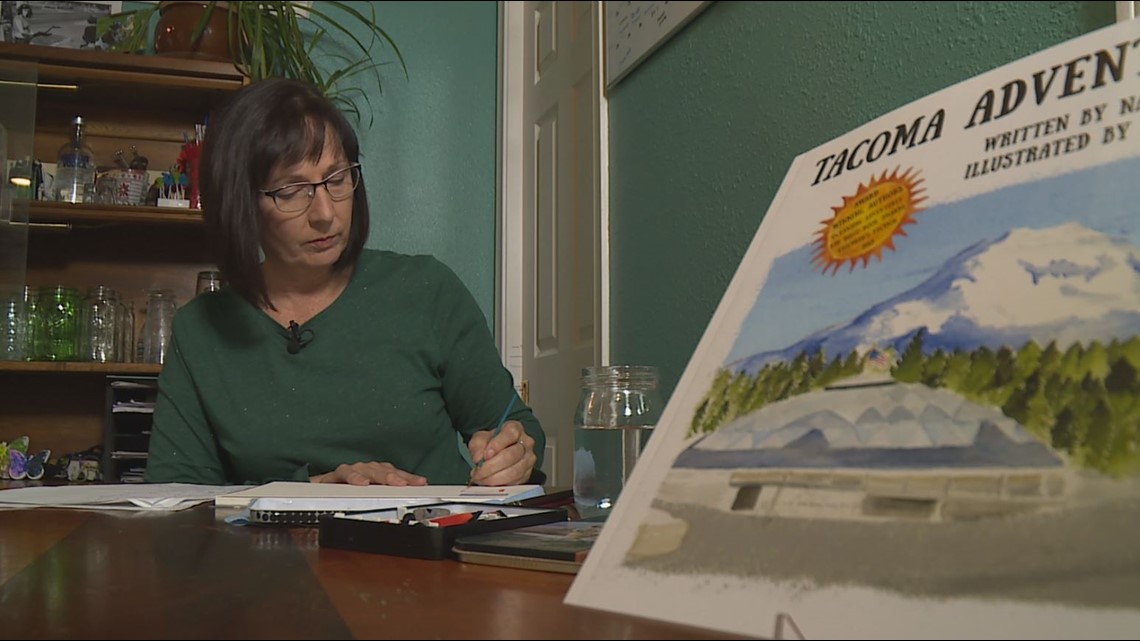 "I had been away for a while, and it was really an eye-opener," she said.
"It used to be when family and friends came to town you would take them to Seattle," said Nancy. "That was the big thing. And now Tacoma has so much to offer if they are here for a week there won't be time to go to Seattle."
The book even touches on a dark chapter in Tacoma history when the characters stop by the Chinese Reconciliation Park. The park commemorates the forced expulsion of Tacoma's Chinese population in 1885.
"And it's beautiful," said Nancy. "I mean it is a really healing place."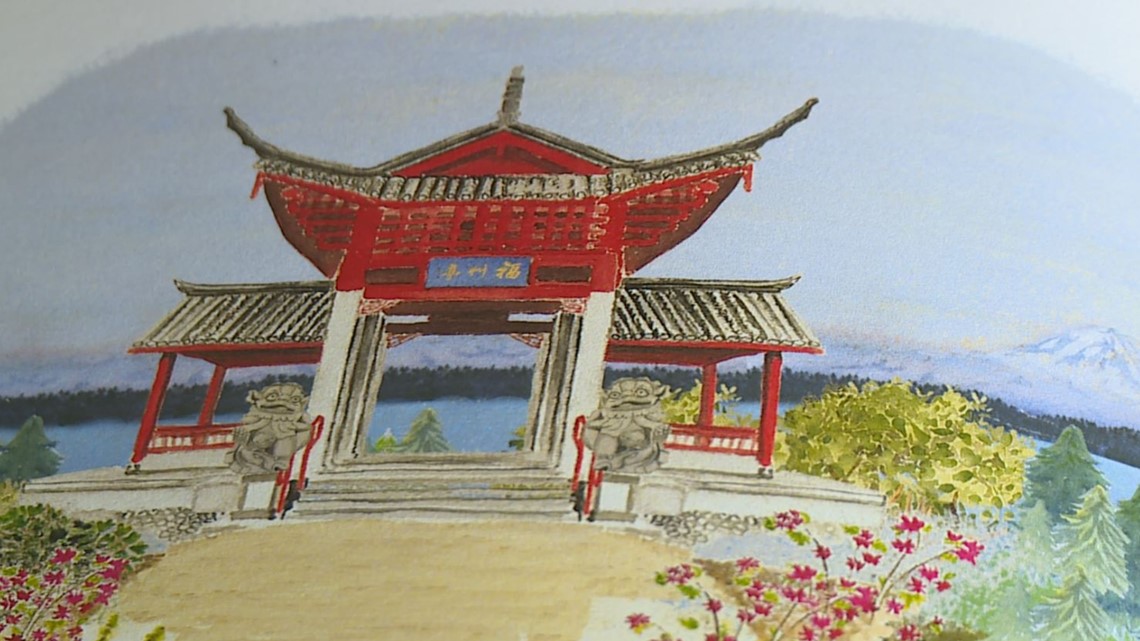 "Unless you know your history, you repeat it," said Julia.
"And I think it ties in with what's going on today with immigration," added Nancy. "How different cultures contribute to your immediate community and have a place there."
The Glen sisters say the book has been selling well all over Tacoma. They plan to write books that take part in Puyallup and Olympia as well. Some of the book's proceeds will be donated to local literacy programs.
"You know Tacoma really supports its own," said Nancy Glen. "It's been amazing."
For this reason and others the sisters have come to the same conclusion as their story's hero that Tacoma is the best city of all.