STANWOOD, Wash. — R2-D2's best friend is a man from Stanwood. And his name is Bob Jacobsen.
Jacobsen followed his dreams and built this perfect droid replica around 10 years ago. It was the culmination of a lifelong quest.
"I actually wrote it on my bucket list," Jacobsen says. "I went and watched Star Wars. And I watched those two robots go across the hall in the opening scene. I said, 'I have got to build that blue thing someday.'"
Jacobsen says, "I spent hundreds of hours watching the movie."
But after six years, and thousands of dollars of trial and error, Jacobsen created one of the Star Wars fan world's most impressive droids. All from scratch.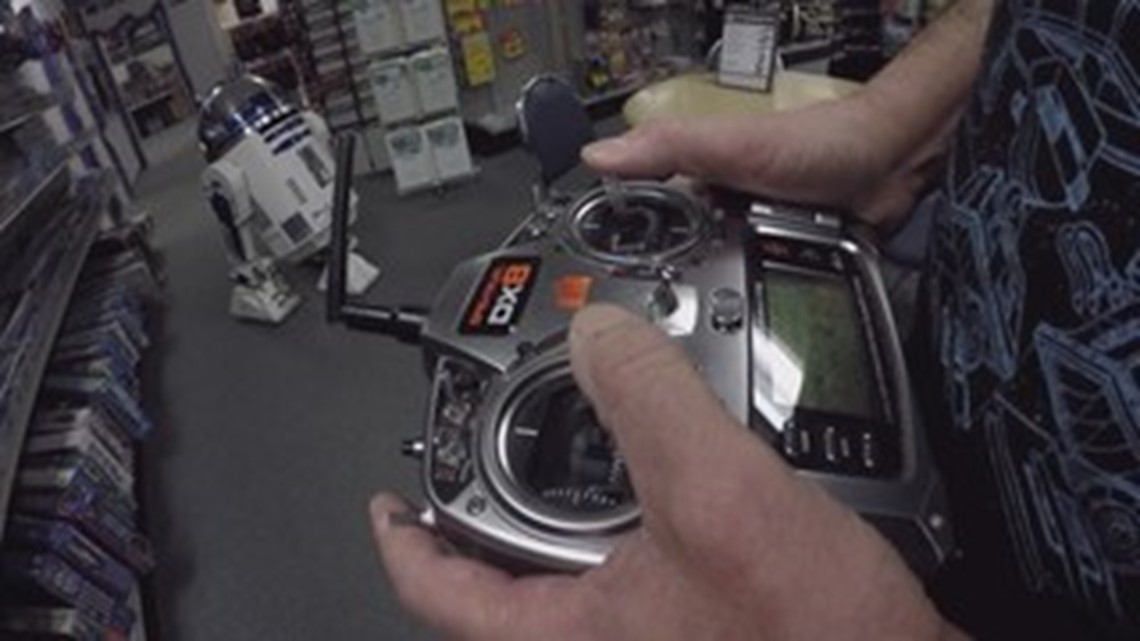 R2's hologram projector was originally an air vent from an airliner. Braided sink hoses from Lowe's now appear to serve as hydraulic tubes.
Now, Jacobsen and R2-D2 travel the world, bringing The Force to admirers everywhere.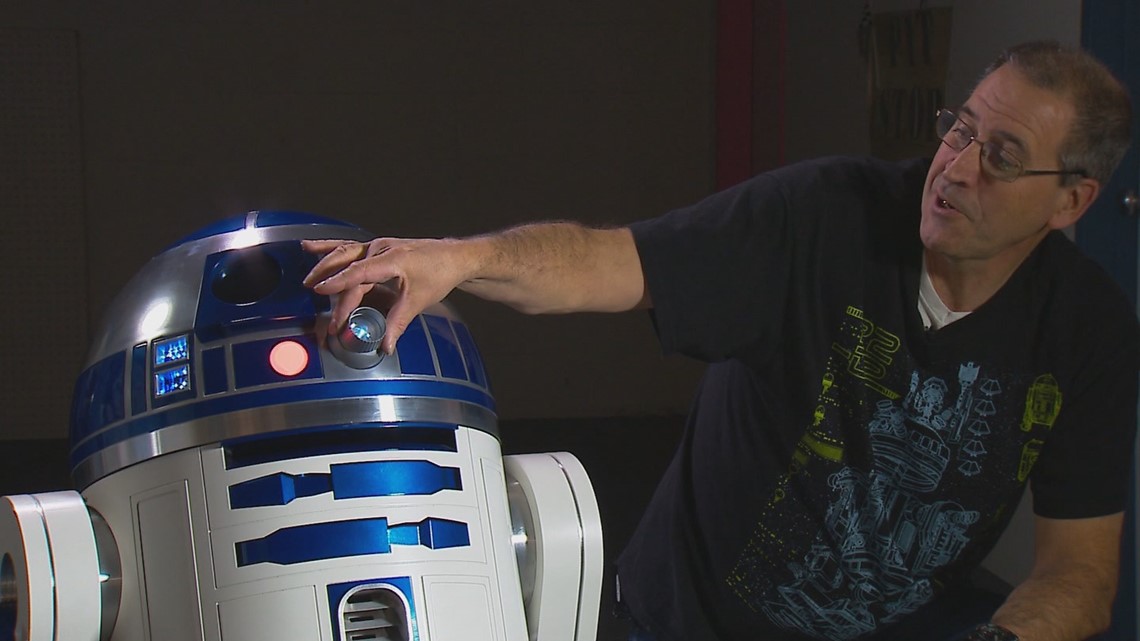 At the Galaxy Hobby store in Lynnwood, shopper Ellie Jacobs can't help but take a selfie with the droid.
"It's amazing the memories it brings back, just seeing him," Jacobs says. "My kids are going to be so jealous."
"When they're around R2, everybody's a kid," says Jacobsen.