It's a chance for 4-H Club members to show off handmade costumes, and it's a chance for chickens to strut their stuff.
Winning in the Fantasy/Sci-Fi category was River Amaden, who sported a Harry Potter costume, while his chicken was dressed like a golden snitch.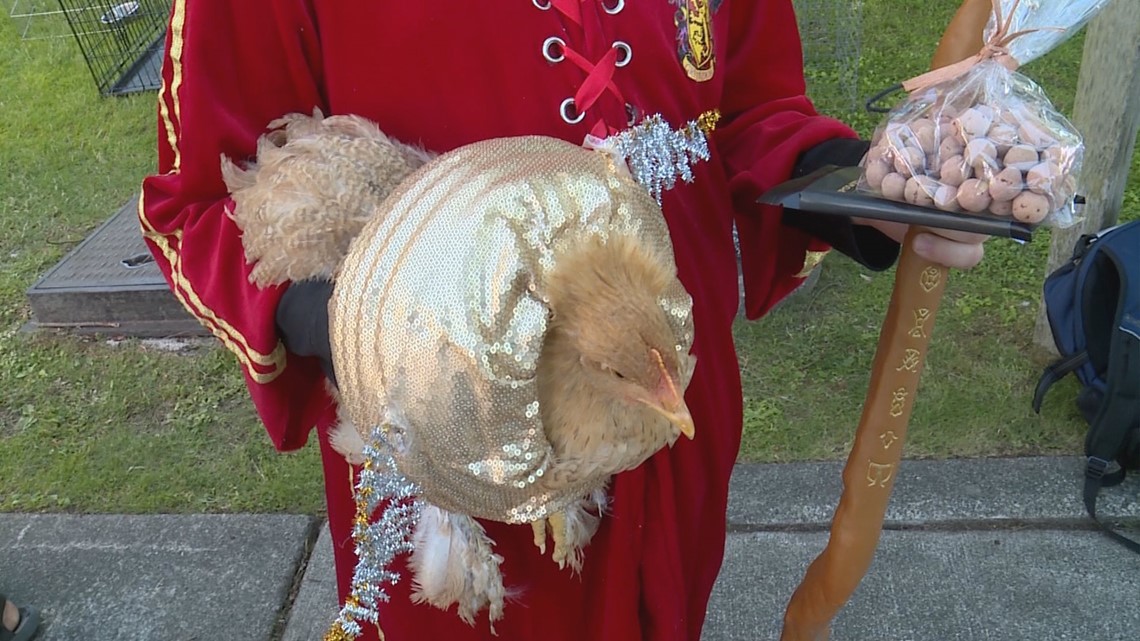 Sterling Amaden's Michael Jackson costume won in the Famous/Historical category.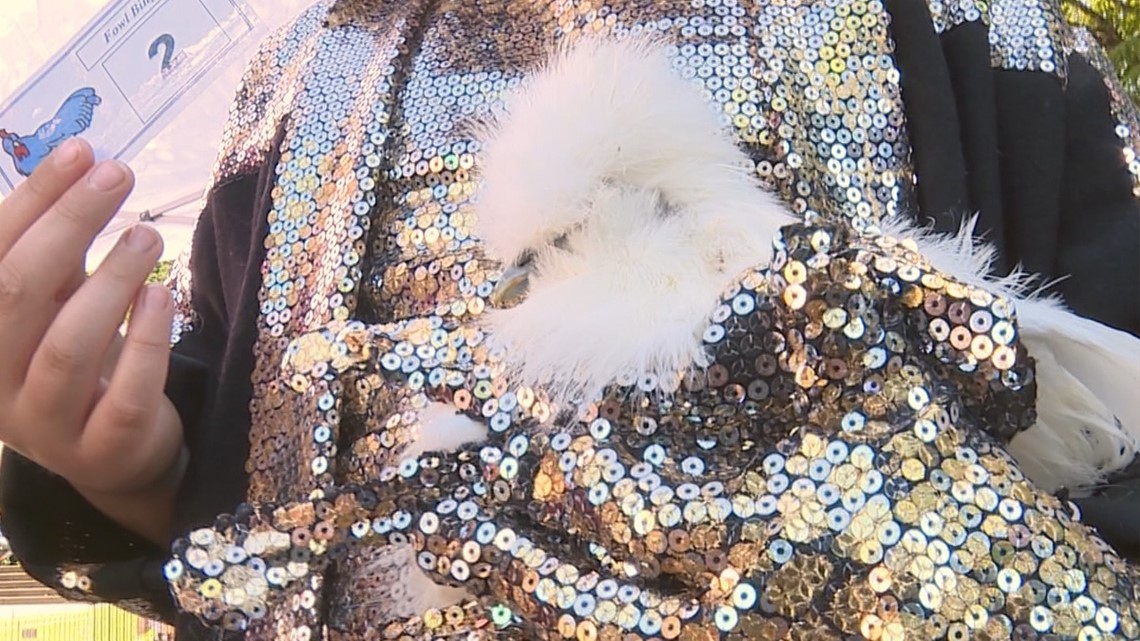 In a surprise twist, two goats masquerading as chickens in a hotdog costume won for Most Delicious.
The event is always free to enter, and open to the public for participation and judging. Event organizers say it's a great way for the 4-H club members to practice showing their animals prior to summer fairs.