HOQUIAM, Wash — The wonders of nature never cease to amaze. Take, for example, the journey that some breeds of shorebirds make each year. They migrate from Argentina all the way up to Alaska.
At Grays Harbor National Wildlife Refuge in Hoquiam, hundreds of thousands of shorebirds fly through on their migration. Wildlife biologist Marian Bailey keeps track of the number of birds stopping by.
"I've learned to look through my telescope and kind of get a sense of what a hundred birds are," said Bailey.
There are at least 50 types of shorebirds in North America, but Bailey said the ones stopping at Grays are mostly Dunlin and Western Sandpipers.
"They just migrated in from the South," said Bailey. "They are frantically eating, probing the mud flat, looking for food."
The birds are moving north towards Alaska in order to breed, but they can't make it there without a pit stop. So they stop to forage and rest.
"They pack into this huge estuary to rest," said Bailey. "They eat lugworms, the small size of clams."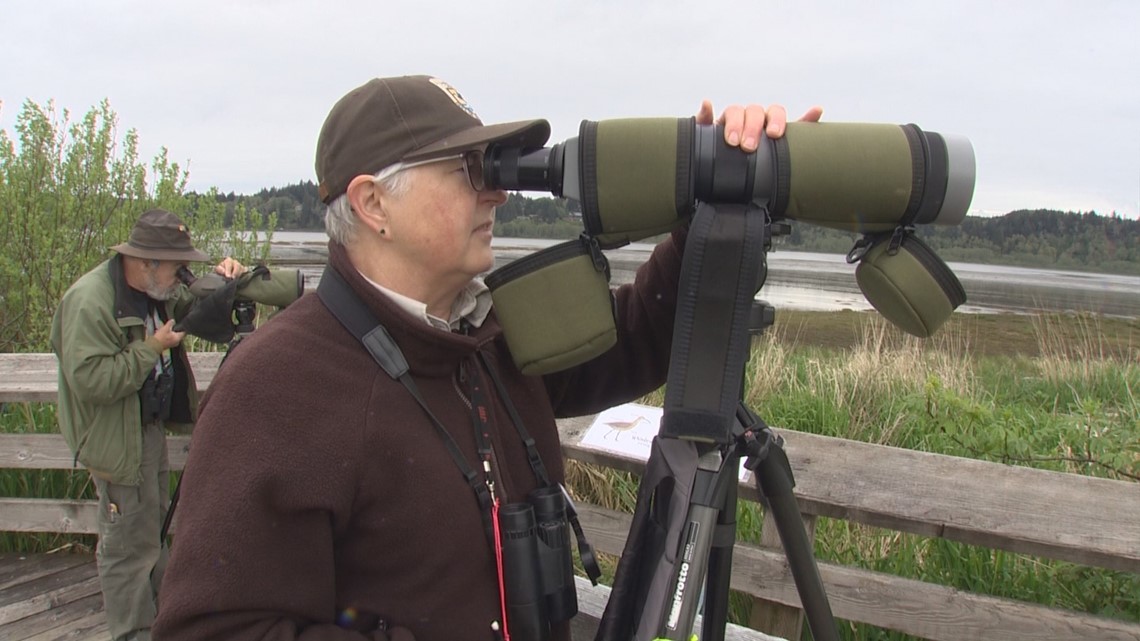 But the real beauty of this migration comes in the flock's coordinated movements and endurance.
"They are one of the wonders of nature," said Bailey, "that can migrate such huge, huge distances from Central America, South America, all the way to Alaska to breed."
Vashti Engebretson is an Americorps educator teaching children about the birds' migration.
"It's a really spectacular thing to see, because they're only here for so long," said Engebretson.
"They have a heck of a journey ahead of them, and they have a lot of perils," said Bailey. "There's a lot of threats and habitat loss all along the coast. Thankfully, this area is available to them to stop over and eat."