TUKWILA, Wash. — Chocolate always gets a gold star as a holiday gift - especially when it's locally made at Seattle Chocolate's Tukwila factory.
"We are really about making beautiful gifts, I think that's our heritage in the chocolate market," said Jean Thompson, owner and CEO of Seattle Chocolate, from the retail store located at the factory. "We started as a chocolate gift company, we continue to invest very heavily in beautiful packaging."
Chocolate bars with holiday flavors are mini works of art, with cozy critters by Seattle illustrator Frida Clements.
Seattle Chocolate's flagship store also has mix and match truffles. And here's another fun fact about the packaging: the twist wraps are now compostable.
You can even have a Willy Wonka moment and tour this chocolate factory. And tours involve plenty of chocolate tasting.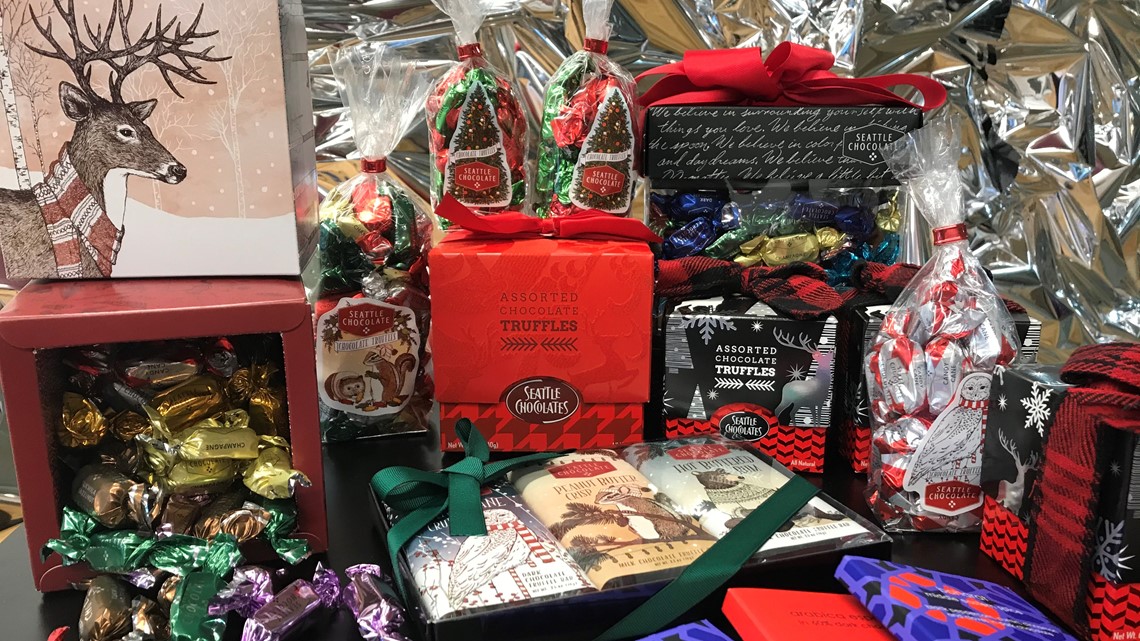 "It does smell like chocolate when you walk in there. But no chocolate rivers," laughed Thompson.
Also in Tukwila, give the gift of flight at iFly Seattle. It's skydiving without the plane and one of Team Evening's favorite field trips. Jim Dever had this to say about the experience:
"Like taking a nap on top of a tornado!"
Seattle's Major League Rugby Team - the Seawolves - call Tukwila's Starfire Stadium their home. And their gear is a great gift for any sports fan.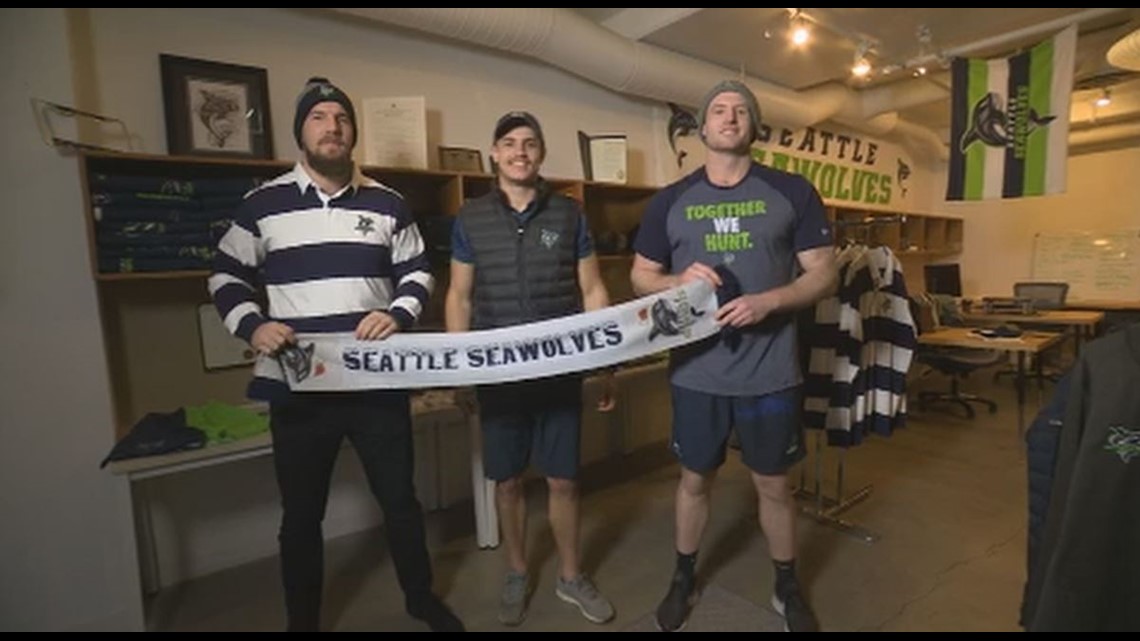 We talked some players into modeling swag for us. In addition to rugby shirts and Ts, the Seattle Seawolves Rugby Team Store offers everything from bucket hats to camp chairs to baby onesies to holiday scarves. All gear sports the angry orca, Seattle's newest and coolest pro team logo. Buying this gear is also a way to support this two-time champion rugby team.
With beers named Odin's Gift, Thor's Shadow and Galactic Space Dragon, you'd expect to find a Norwegian behind Odin Brewing Company in Tukwila. Owner and Founder Dan Lee is not from Norway. But he did name his brewery for extended family and friends with Icelandic heritage.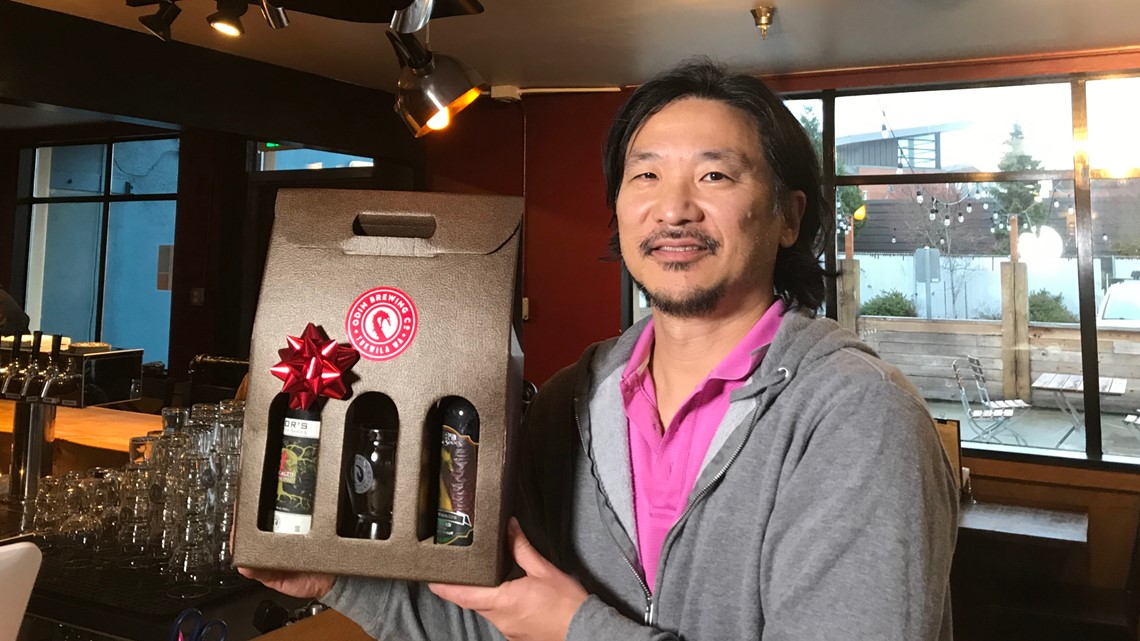 And if you have fans of Norse gods, or beer, to buy for, this is also the perfect place to wrap up your shopping. There are unique beer glasses, and Odin Brewing T-shirts and sweatshirts.
"We have a lot of unique, limited edition, award-winning, medal-winning type things put together in little special packages, we do a lot of that for the holidays," explained Lee.
Don't forget that gifts of holiday cheer need to go into checked luggage if you are flying out of Sea-Tac with them.
And don't forget to gift yourself as well: Odin Brewing has casual pub fare as well, and it's a popular place for getting an early start on that holiday vacation vibe.
"I'll bet you on any given day 10 to 20 percent of folks that walk in are either coming in or leaving to the airport," said Lee.
Flying out of Sea-Tac Airport for the holidays? With a Stay, Play and Fly package, enjoy local attractions, shopping and dining in Seattle Southside, then park your car at your hotel, and get a free shuttle to and from the airport.