SEATTLE — It's not every day you come across a lemonade-drinking, vegetable-eating robot that picks up recyclables, but that's exactly what 5-year-old Lev decided to build.
His imagination sparked by the Seattle-made toy Fort Boards ̶ the brainchild of August Graube.
"At Fort Boards we make fort building kits for kids," said Graube, "and obviously, as you can see, you can build anything you want from houses to castles to rocket ships."
August's passion for building forts started as a kid growing up in Oregon.
"We lived out in the middle of nowhere and so you had to make your own fun and so I would just build a lot of forts whether that was blanket forts in the house or a tree fort outside," said Graube.
After studying design and engineering at the University of Washington, Gugust went on to create everything from kitchen wares to full-scale mockups for Boeing.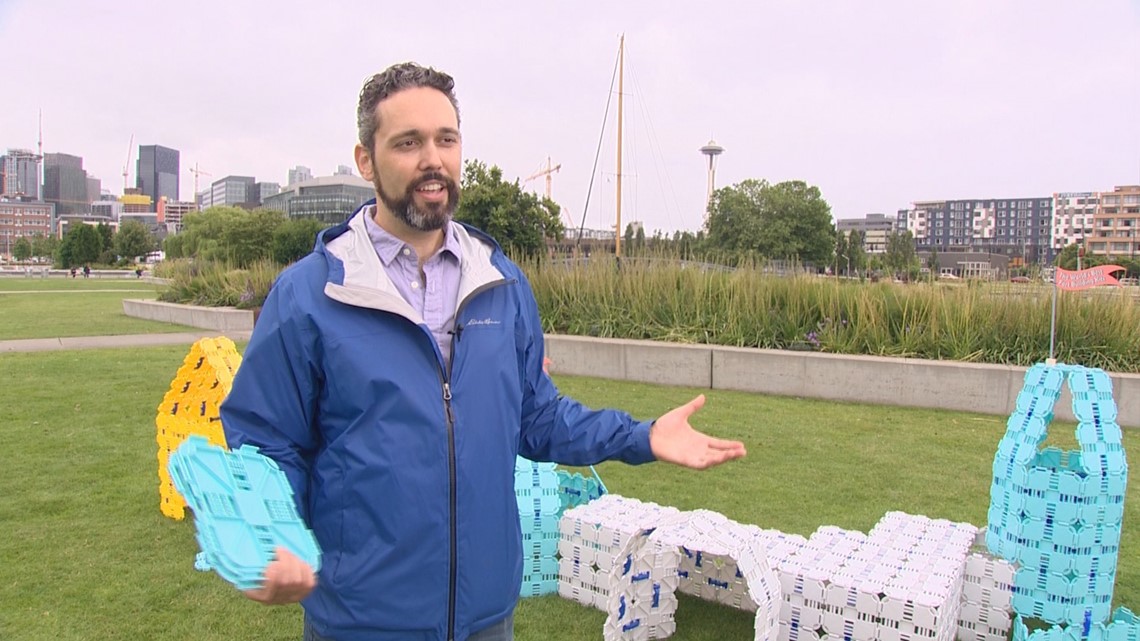 "Looking back on it was kind of like full-scale forts for adults," said Graube.
Fort boards came into the picture after trying and failing to find a fort building kit for his niece.
"I thought I could launch something in about four months," said Graube, "and it took close to three years before it was actually launched on the marketplace."
Since then the company has taken off. Fort Boards has won more than half-a-dozen awards including the grand prize in Microsoft's small business contest in 2016.
The accolades come second, though. The real payoff is seeing kids enjoying the toy.
"It's been really fun to see what kids come up with that I would have never thought of to build," said Graube. "They're becoming our project engineers."
And parents you might want to keep this secret, but your kids are actually learning when they play with Fort Boards.
"The parts link together at different angles, so you get to learn your angles," said Graube. "It really just helps with creativity and spacial reasoning skills and imagination."
None of that matters to Lev while he builds his fort, though. He's too busy building his robot named "Helper".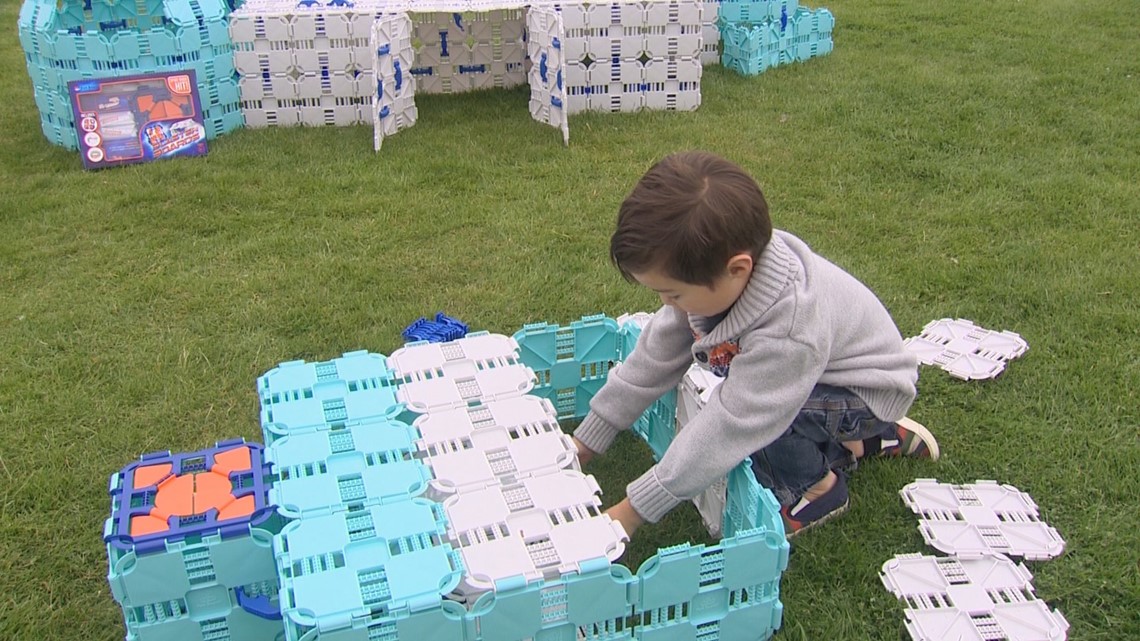 You can buy the kits on Amazon or from the company's website.
The company also has a new project in the works inspired by Nerf Wars. It's called Blaster Boards.
Kids can build bunkers, tunnels and battle armor with spinning targets.