SEATTLE — How often do you get to sip a cold one and watch a Zamboni perfect the cold ice below? 32 Bar & Grill at the Kraken Community Iceplex, home of the Seattle Kraken, is a place where you can do just that, and take in some next level pub fare as well.
The restaurant looks down on ice rinks, this is the Kraken's other lair, where they practice. Adult and kid lessons and hockey leagues happen here too, they mean the 'community' in the place's name. The 32 in the name refers to the 32,000 fans who committed to tickets so that this team could become the NHL's 32nd franchise, and 32 Fahrenheit is also the freezing temperature of ice.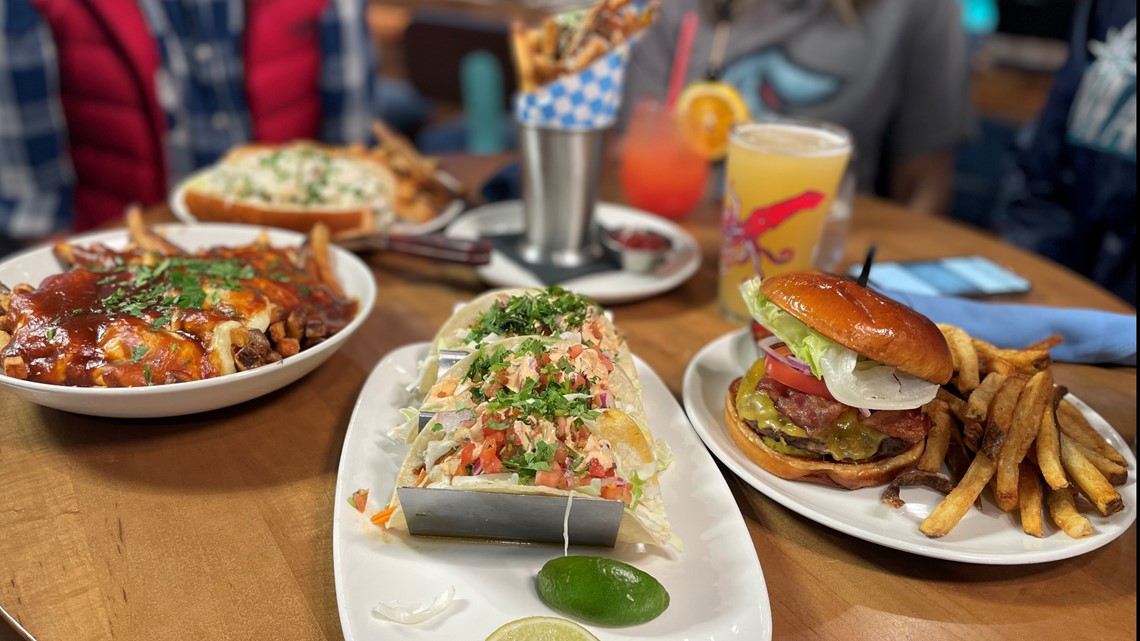 32 Bar & Grill has delicious food — executive Chef Brandon Cathey prepares the food for the hockey team as well. Many menu options come from the deep. Their Kraken Crab Roll is the most popular order, a brioche roll stuffed with Dungeness crab, no filler. Fish tacos made with fresh rockfish get chipotle crema and pico de gallo. The Big Rig Burger is a tall shout out to 6' 7" player Jamie Oleksiak, AKA Big Rig. Truffle Parmesan Fries are delicious, and take 24 hours to properly prepare. And of course there is Poutine with Beecher's cheese curds because you cannot have a restaurant devoted to hockey without including that Canadian delicacy.
While at 32 Bar & Grill we also learned what's new for Seattle Kraken's second season. They've got a marching band — Red Alert will play pre-and post game at Climate Pledge Arena. There's a new house band residency program — first band will be King Youngblood. More game-day swag is coming this year, starting with water bottles for this Saturday's home opener, and look for bobbleheads coming soon. There are new and improved salmon for tossing after goals, and of course, the Kraken have a mascot now — all hail Buoy! Also, for every single game the Kraken will donate $32k to an unsung hero in our community and their chosen non-profit.