SEATTLE — Artist Ellen Forney has spent a lifetime expressing herself through cartooning – including the part of herself that can be difficult to broach.
She has bipolar disorder.
"I was diagnosed shortly before my 30th birthday," she said.
She explored it publicly in her 2012 memoir Marbles.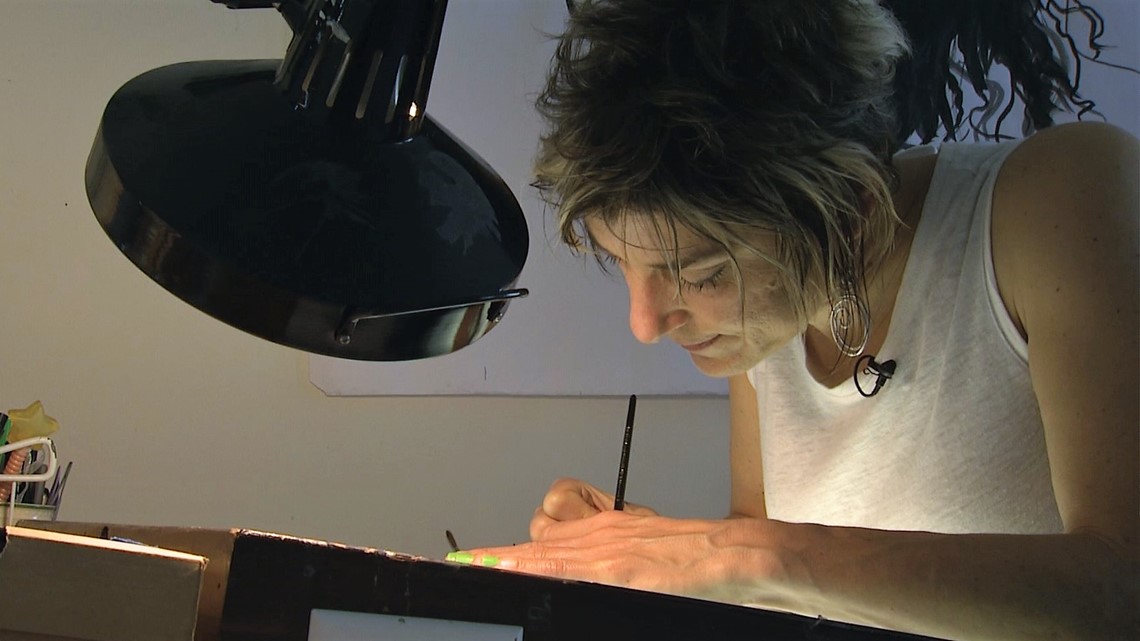 The book includes chapters on everything from managing medications to utilizing coping tools.
"There are things that you can do that scientifically relax your brain," Forney said. "Just drawing in a thoughtful way is really, really calming… I have a page on breathing exercises, on alternate nostril breathing, specifically."
Her pictures and straight-forward language translate complicated subjects into an easy-to-process format.
"For me, having a sense of humor gets me through hard times," she said.
The cartoons have a light touch, without making light of sensitive subjects. Even the most delicate matters like suicide feel approachable.
"It seems like so much comes back to 'you are not alone,'" she said. "I like to say, 'you have company.'"
While the graphic novel is based specifically on her bipolar disorder, Forney believes the take-away can resonate with anyone feeling uncertainty or anxiety.
"It's for maintaining stability in unstable times," she said. "People wind up feeling really isolated with their pain. And it's also hard to reach out when you're feeling vulnerable. Taking care of yourself is important."