TENINO, Wash. — Walking around Merkaba with new owner Scott Strader is a little like following a kid having his best Christmas morning ever.
"This wisteria here," he said raising his arms towards the purple plants hanging outside his home, "I've never seen the vines grow this big and it's beautiful, and the smell, and the filtered light. It's just gorgeous! Wow!"
At one point the asking price for this 85-acre estate was $11 million. Strader bought it--sight unseen--for $2.3 million in an online auction.
"Merkaba means body, light and spirit," he said. "It just embodies everything I've been doing for the last 25 years."
After a movie career that included an appearance in "The Karate Kid" and a starring role in "Jocks", Strader made a fortune with his second act, as the owner of Lotus Plant Energy Drinks. His $100 million company makes plant-based caffeinated beverages often used in coffee houses.
"Our motto is 'Rise to your highest vibrant self' and in this area, it's got a very cultish following for mind body and spirit," Strader said.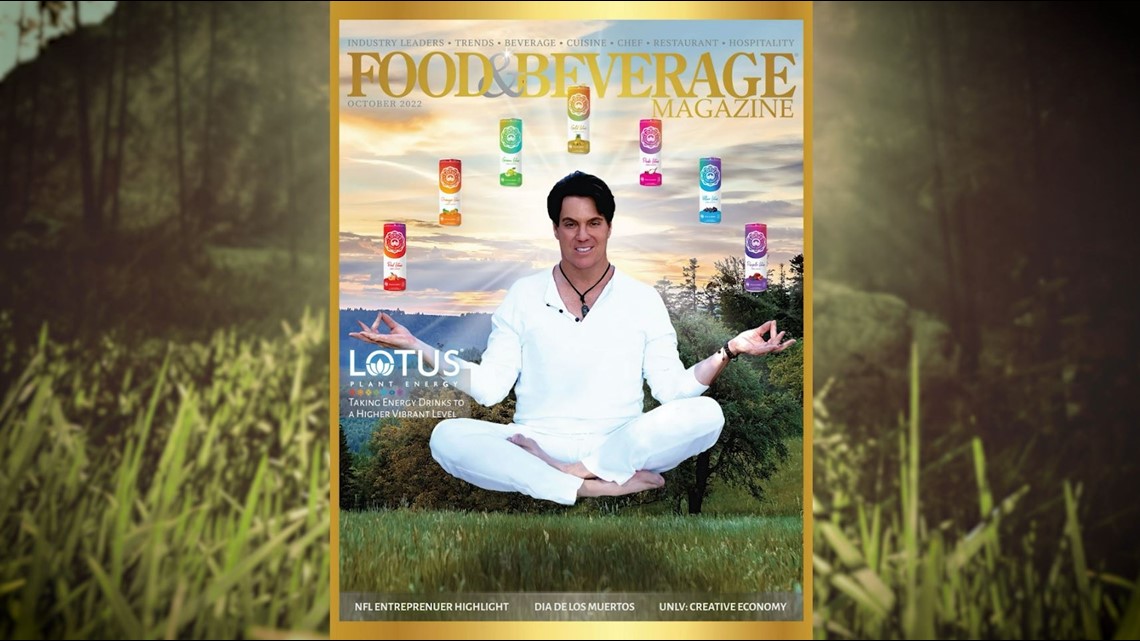 Merkaba was once owned by the heiress to a diamond fortune who followed a New Age guru nearby. One look at the cover of a recent Food & Beverage magazine and you'll realize it's kismet. Strader is the perfect buyer for the property.
"Everywhere that you go you find some new thing that you get to be a part of," he said. "And that's Merkaba!"
Like the meditation room lined with copper.
"All of your extra frequencies that we hear like on a daily basis are gone," Strader said. "You just have your own thoughts and if you want to get some meditation on, this is the spot to do it."
All the walls are rounded and the rooms are egg-shaped.
"I love that it's curved," Strader said. "It's like the road of life, it is not straight."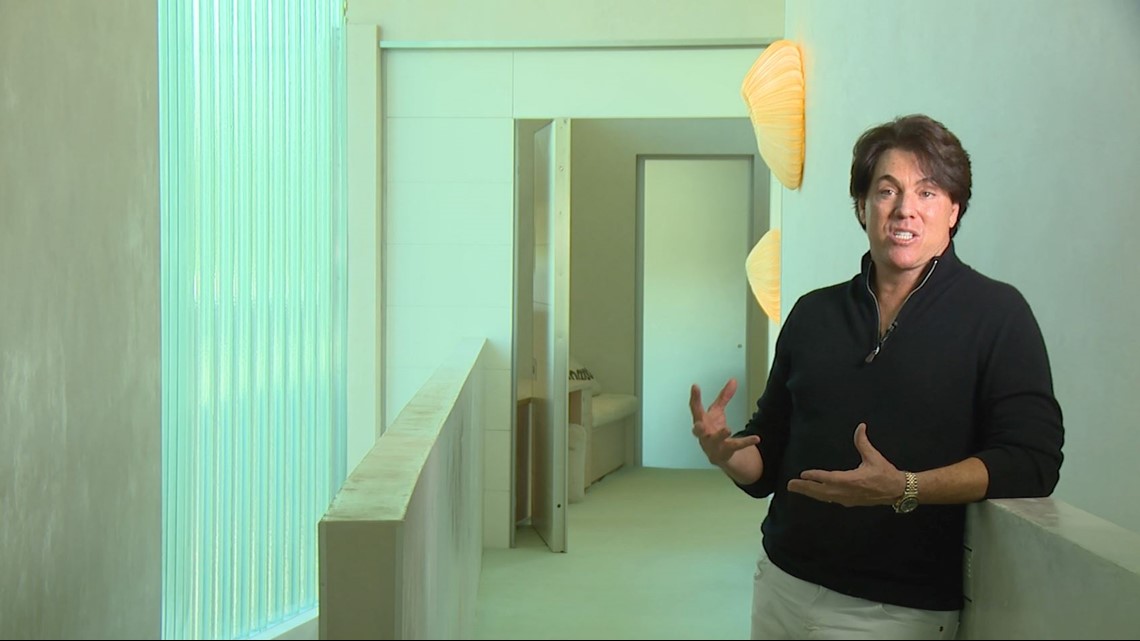 There's a saltwater pool within steps of the house. Glass doors can make it feel indoors or out. The property includes acres of forest land, a barn with bedrooms and a garden of hundred of varieties of plants, all coming back to life.
Strader said he could someday see Merkaba as a meditation and yoga retreat. But for the moment he's still unwrapping this stunning treasure.
"To think that I would be here? Man," he said. "There's a plan and I'm definitely not running it. I'll tell you that. This is incredible. I like where it's going."