SEATTLE — Saltstone Ceramics in Seattle's Wallingford neighborhood is more than just a gallery of beautiful pieces crafted by top-notch artists. It's also a place where beginners like KING 5 Evening's Saint, Kim, Michael and Jim can try their hand at the fine and sometimes fickle process of transforming clay into a durable masterpiece.
Team Evening takes a spin at Saltstone Ceramics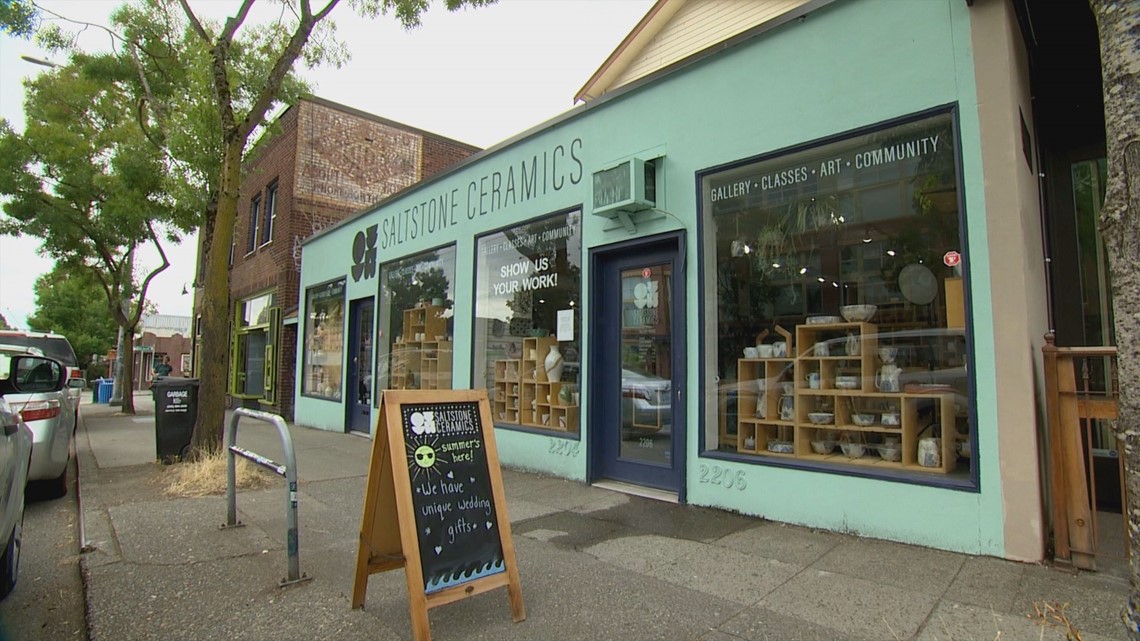 Sarah Steininger Leroux, the founder of Saltstone, says the studio doubles as a sort of community center.
"I have a student who calls pottery class the new yoga class," she says. "We are a teaching studio, a membership studio, and a gallery."
RELATED: You won't believe what makes these pieces from ShanMan Clay Co. so colorful
Saltstone offers instruction, from one-time classes to 8-week-long sessions. They also provide youth training, workshops and private lessons.
Their shop features finished works from the professional teaching staff and other artists.