MUKILTEO, Wash. — SAGE & CINDER was voted BEST VEGAN RESTAURANT in 2019's Best of Western Washington viewers choice poll.
Sage & Cinder is perched on the hill above the Mukilteo ferry, offering beautiful views of the water- and delicious vegan food! The restaurant is owned by couple Cynthia and Sean Hesselwood. They whip up vegan breakfast, lunch, and dinner in their restaurant, which also happens to be an almost 100-year-old house.
Cynthia has been vegan for about seven years and is passionate about making creative, inviting vegan food.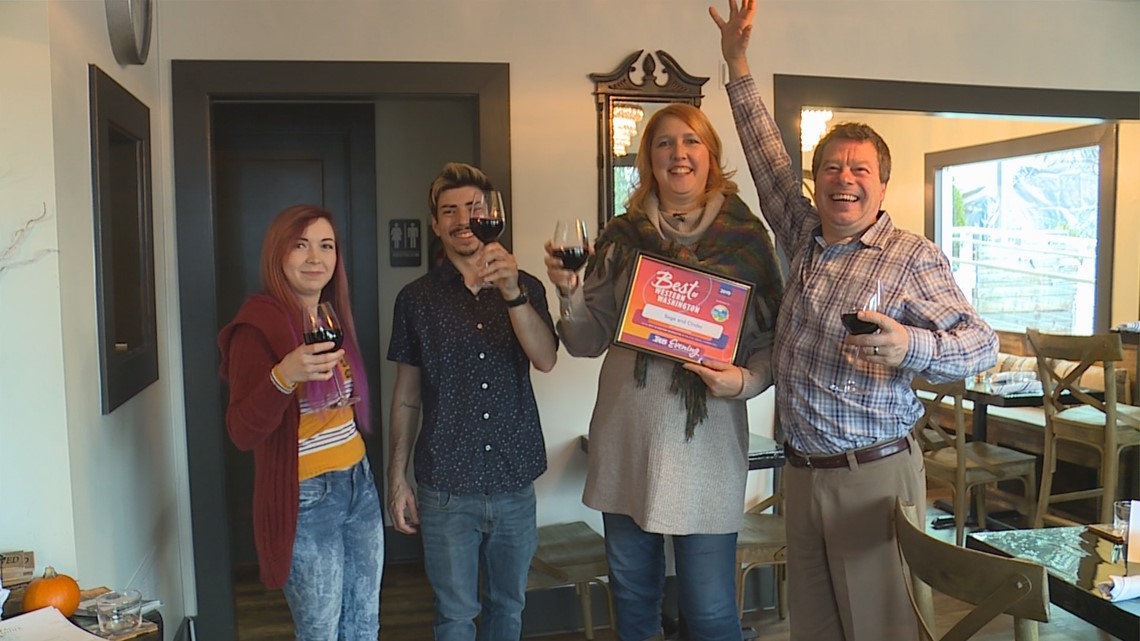 "To be honest, I really wanted to actually introduce people up here to vegan food, how it can be healthy, fun and super approachable," Cynthia says.
They even make their own vegan cheese for their charcuterie boards- and they're planning to eventually make their own vegan meat!