PORT TOWNSEND, Wash — THE ROSE THEATRE was voted Best INDIE THEATER in 2019's Best of Western Washington viewers choice poll.
In Port Townsend, if you want to see a movie in a theater like no other, you must first get some exercise.

"You have to climb three flights of stairs," says Dale Spears who is a regular here. "Steep, rickety stairs."

Stairs that will lead you to The Rose Theater's Starlight Room: 46 seats on couches and love seats and easy chairs that almost always fill up.

"This is just a wonderful experience because it's at the top of the building," says Spears. "We have a beautiful view of the city and the sound. And you're sitting in furniture like you would be at home."

"People love the ambiance," says Rocky Friedman who has been running The Rose for 27 years. Built in 1907 it is the last surviving Nickelodeon in the state and the site of the Port Townsend Film festival.

"The first guest for the film festival was Tony Curtis," says Friedman. "We've had Eva Marie Saint. Sally Field has been here."

Friedman has climbed the stairs to the Starlight Room more than anyone.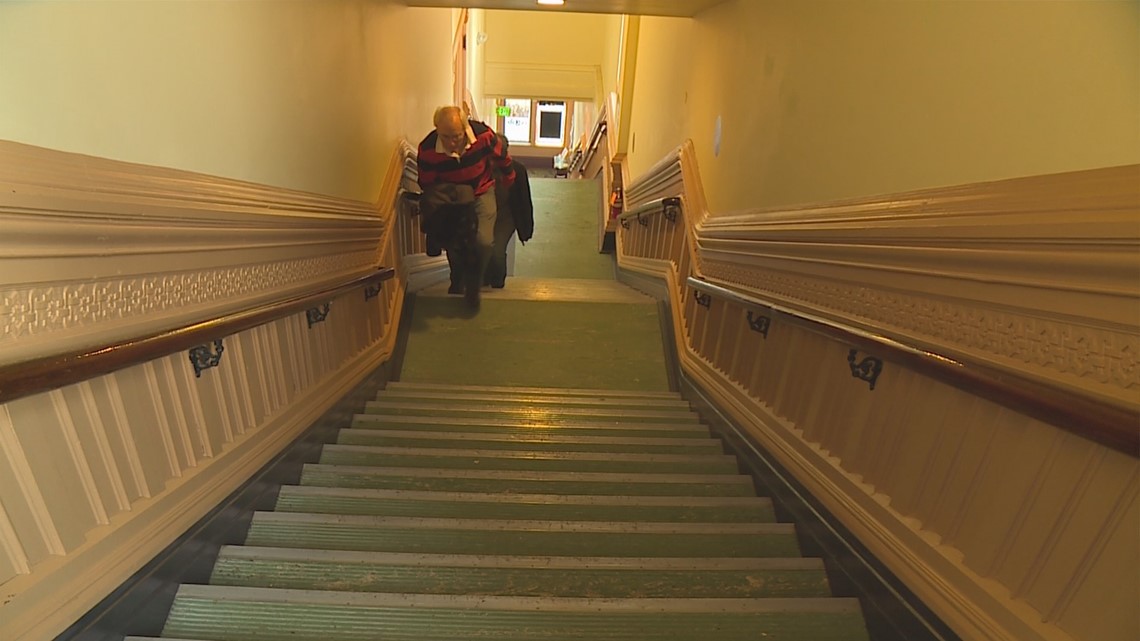 "When I was getting ready to open the Starlight Room I figured most people would be taking the elevator, but no I was completely wrong," says Friedman, " hence these signs I put on the wall: 41 Steps to the Starlight Room. 26 steps to the Starlight Room.14 steps to the Starlight room."
It's well worth the hike. Moviegoers can line up at the bar and order well-shaken martinis with heaping bowls of popcorn. There's even a kitchen where chefs make sliders and salads.

Best of all, the Starlight Room is an old photography studio.

"So the blackout curtains on the tracks they were already there," says Friedman. "We had to do so little to convert that beautiful space into a movie theater."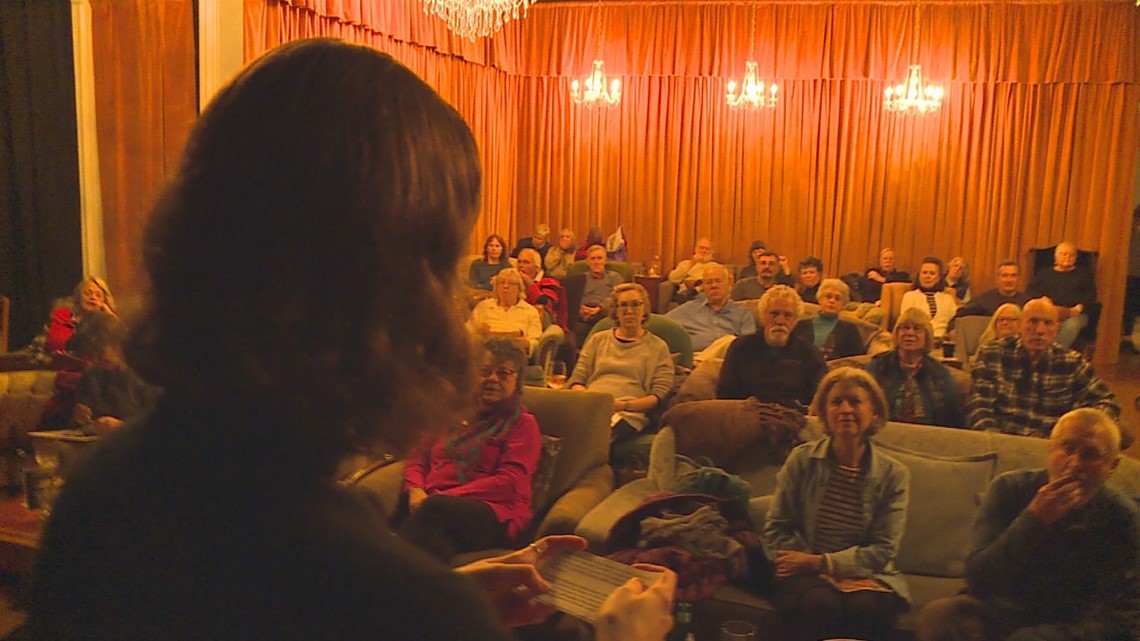 The Rose actually has three theaters. The other two are more standard. They have all become a big part of the Port Townsend community, as is Rocky Friedman

"I feel rather blessed to have a job I still love all these years," he says, "to earn a living at it and to live in a beautiful place like this."