CARNATION, Wash. — Remlinger Farms is the winner of Best Family Farm in 2023's Best Northwest Escapes viewer's poll.
Since 1965, Remlinger Farms has been a destination for families in Carnation.
The family-run business dates back to Nathan Sherfey's great-grandfather.
"I think I was about 8 years old when I first started working here," Sherfey said.
He loved pitching in during summers but made other life plans.
"I actually got my master's in finance and thought I was going over to New York, Wall Street. And then I got pulled over to the farm," he said. "No regrets! It means so much to me that I get to be a part of something that's so special, in so many people's lives."
Now a manager taking over operations for his grandfather, Sherfey said traditions like the petting zoo and berry picking will always be part of the farm's appeal. But Remlinger is also adding to the fun.
In the park, there are several new rides including a Ferris wheel and a zipline.
"It's a 40-foot tower zipline and it goes 300 feet across a lake and through the trees, so it's pretty fun," Sherfey said.
The famous kids' train that shuttles families around the park has also been replaced with a shiny new model.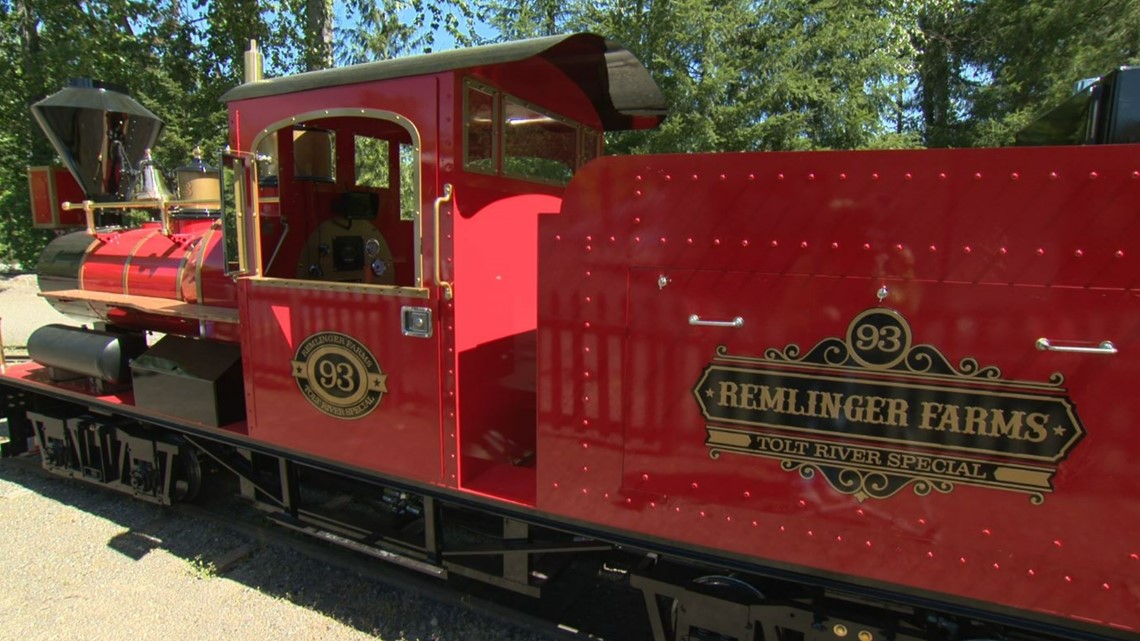 For teenagers, the farm added a brand new arcade with more than 20 games.
Adults will enjoy the other new addition, inside the dining area: a taproom.
Remlinger Brewing features cider and beer made on-site by an award-winning brewmaster.
"First year, entered into the Washington state competition and he won two medals," Sherfey said.
There's also live music from local musicians every weekend.
Remlinger Farms has come a long way from its beginnings, as a produce stand. Sherfey said his family's goal is to keep the tradition alive for years to come.
"The best compliment I think we've heard is, 'I love how new the farm feels.' It's something that we want to carry on of still having the farm, but making it exciting and new for everyone to enjoy again," he said.

Remlinger Farms is located at 32610 NE 32nd Street in Carnation. The brewery is open Wednesday – Sunday and the park is open Thursday – Sunday. Tickets are available online.