SEATTLE — It may take after bars you'd find in Europe, but the Queen Anne Beerhall is all about the Northwest.
"When we took over about a year ago it was a real traditional Czech Republic beerhall. It's changed a little bit. Our concept was instead of having 25 taps of European beers, we took 15 and made them all local breweries," said co-owner Gary Szeredy.

They currently have 25 beers on tap but two stand out.

"Two of our favorites Fremont's Sky Kraken. It's a hazy pale ale so it's on the lighter side but really fruity," said co-owner Justin Andrews. "The second beer we had brewed with our friends over at Kirkland, Washington, Chainline. And they brewed it specifically for us it's called Uptown Helles. It's a Helle's logger. It's delicious."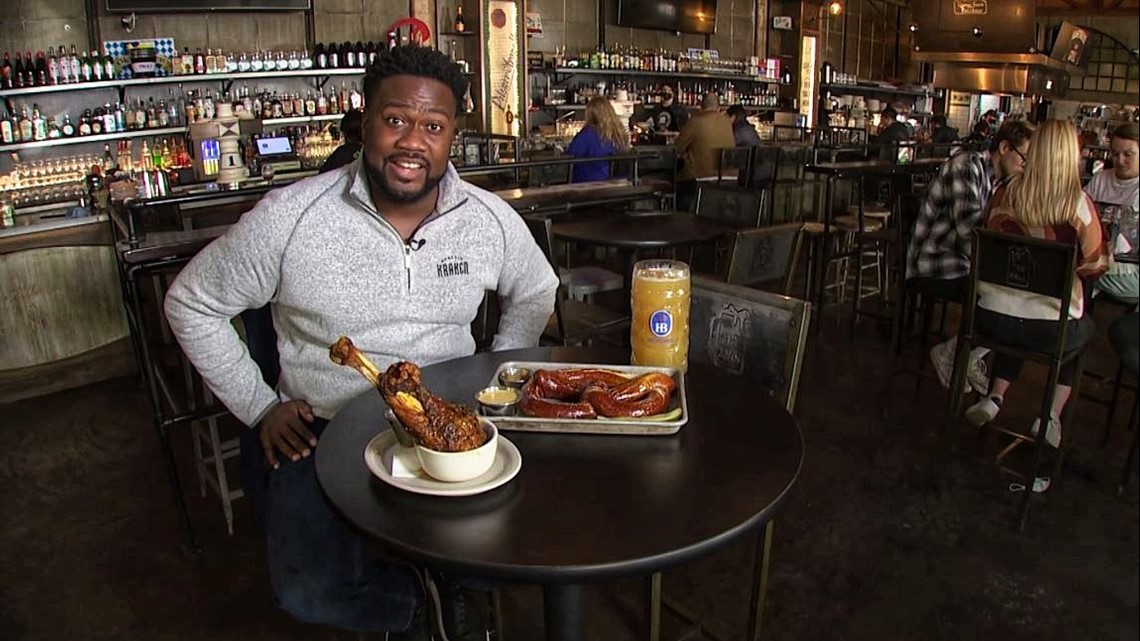 Besides the beers, the bar's food menu has also had a makeover. But they kept some classics too.

"Probably our biggest highlight and our top seller is our pretzel. It's a giant pretzel. It's fresh-baked we make them every single day," Szeredy said. "We've added now a buffalo turkey leg. The turkey leg is lightly dunked in our house-made buffalo sauce with blue cheese dipping on the side."

With its old-world vibes and Northwest focus, Queen Anne Beerhall gives Kraken fans the best of both.