TACOMA, Wash. — You could say it was destiny that made globetrotter Chris Staudinger an ambassador of sorts for the city of destiny.
"I had a background as a travel journalist. So, I spent several years doing other people's tours around the world. And then when we got to this point where my wife and I were like, let's settle down into Tacoma, I was like, I know what we need to do. We need to do tours and we need to do them right here in town," said Staudinger, co-founder of Pretty Gritty Tours.
Pretty Gritty offers walking tours of Tacoma, with a focus on historic or iconic features of the city. Since its start in 2016, Staudinger's tour company has shown thousands the 'now' and 'then' sides of Tacoma.

"We offer a whole variety of tours from our like signature ones, which are our ghost tours, beer tours, candy tours downtown," said Staudinger.
"It is a sub-basement to top floor of the attic tour of that iconic building from 1891," said Staudinger.
"They bring in about 84 people on a little cruise ship, and they get to come to get experience in Tacoma," he said.
Most of their customer base -- around 70% -- is local, Staudinger said, but they do have a fair number of visitors to the region come through as well.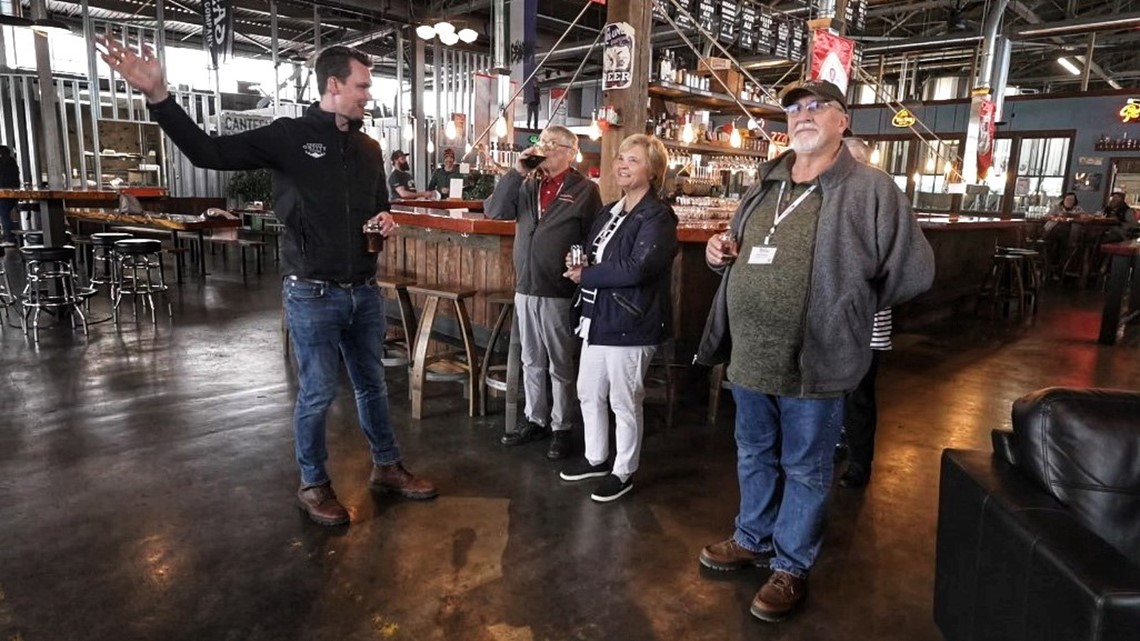 But you don't have to come to Tacoma to learn something.
"At the urging of my wife, I decided to start a TikTok account, and it had explosive growth, I would say. I really focus on Washington state, Pacific Northwest," said Staudinger. "It's about the little-known stories that really highlight why this place is so great."

He hopes that whoever comes on one of his Pretty Gritty Tours will be better for it.

"When you travel, you enrich yourself, you build your own narrative by understanding a different place better," said Staudinger. "The people here, when they learn about it, I think feel better about themselves and that's all I've wanted to do is help the city and help the people who visit it."