PORT TOWNSEND, Wash. — Port Townsend is the winner of Best Solo Getaway in 2023's Best Northwest Escapes viewer's poll.
The best thing about traveling solo is we're more open to chance encounters. So chance played a big role in our visit to the charming and historic city of Port Townsend.
At each stop, we asked a local to share their recommendation for where to visit next. The result was as unique and picturesque as the city itself.
Better Living Through Coffee
Only one place makes sense to kick off our visit. We'll start getting to know Port Townsend where locals start their day.
At the sunlit cafe, you can grab some of the fair-trade, organic, locally roasted drip coffee and espresso and imagine what it's like to live a storybook life among the locals.
"We have people that come and play games and people that come work," said Webster. "We have people that just come here to hang out and see our bright smiling faces in the back".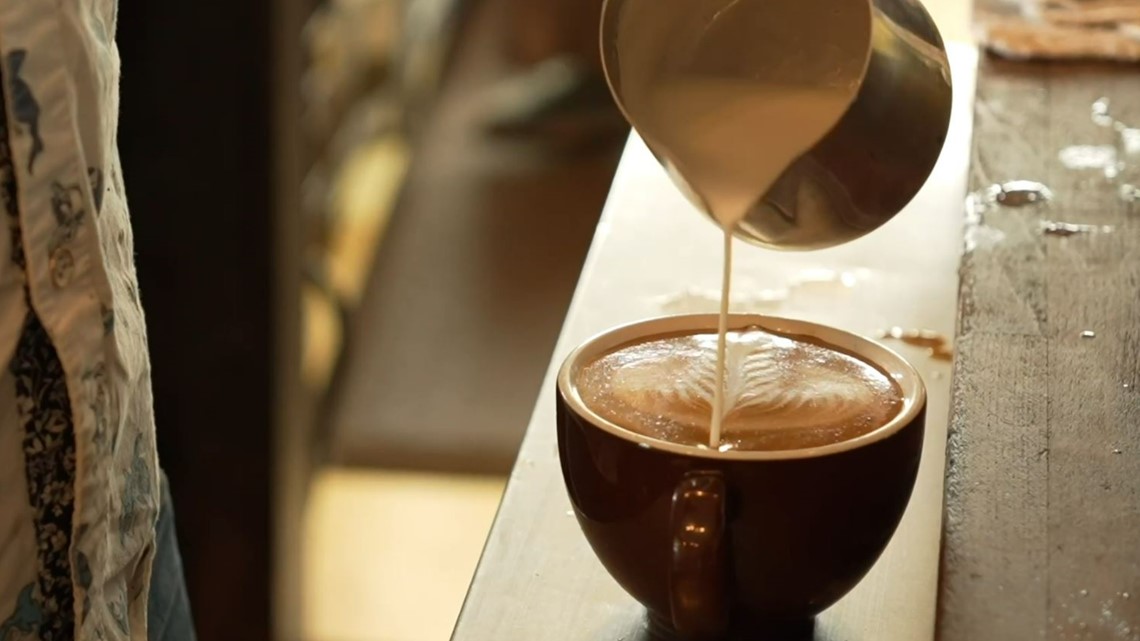 Fort Warden
We asked Webster where we should go next?
"Fort Worden has a lot to offer," she said. "You get to go and look at the lighthouse. I love taking my kids out there and playing in the bunkers".
Built around the turn of the last century to protect Puget Sound, Fort Worden's old military bunkers now seem like the perfect place to shoot a horror film full of jump scares.
Here we ran into college friends Jim Bussell and Steve Wescott, on a hike with their dogs. We asked them to send us somewhere to eat.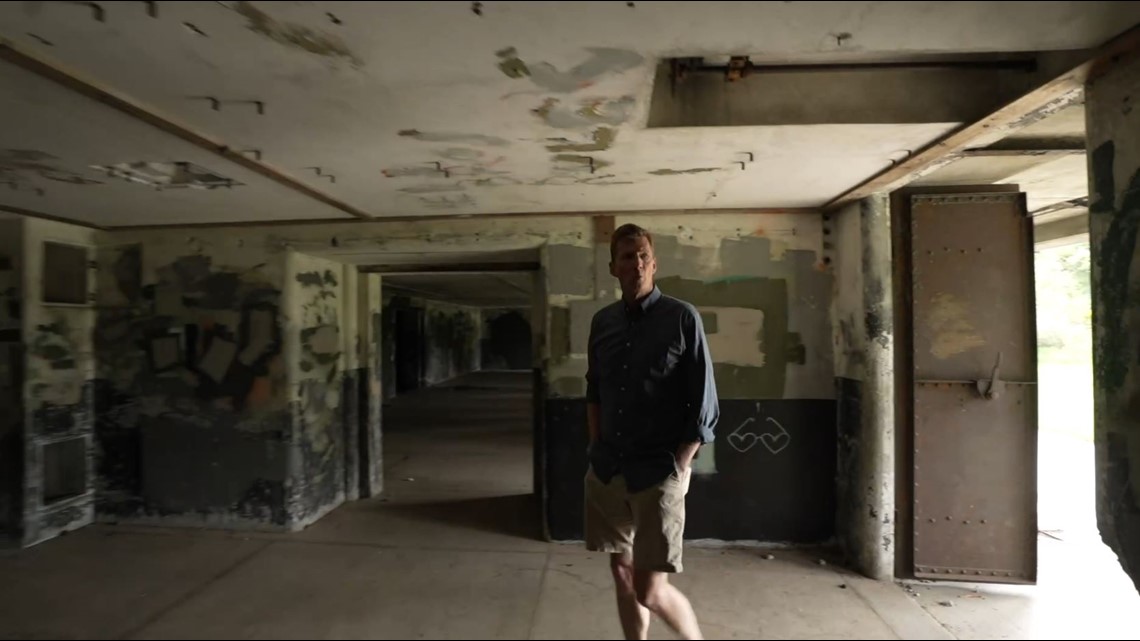 Waterfront Pizza
"Hey, how about Waterfront Pizza in downtown Port Townsend?" offered Bussell. "They've got any kind of pizza you can imagine and it's really great really great".
Founded more than 40 years ago, Waterfront Pizza offers delicious slices that draw lines out the door. Joe Veitenhans has been coming here almost his entire life.
"Everywhere I go I always try the pizza and so far I've found nothing better than Waterfront," he said.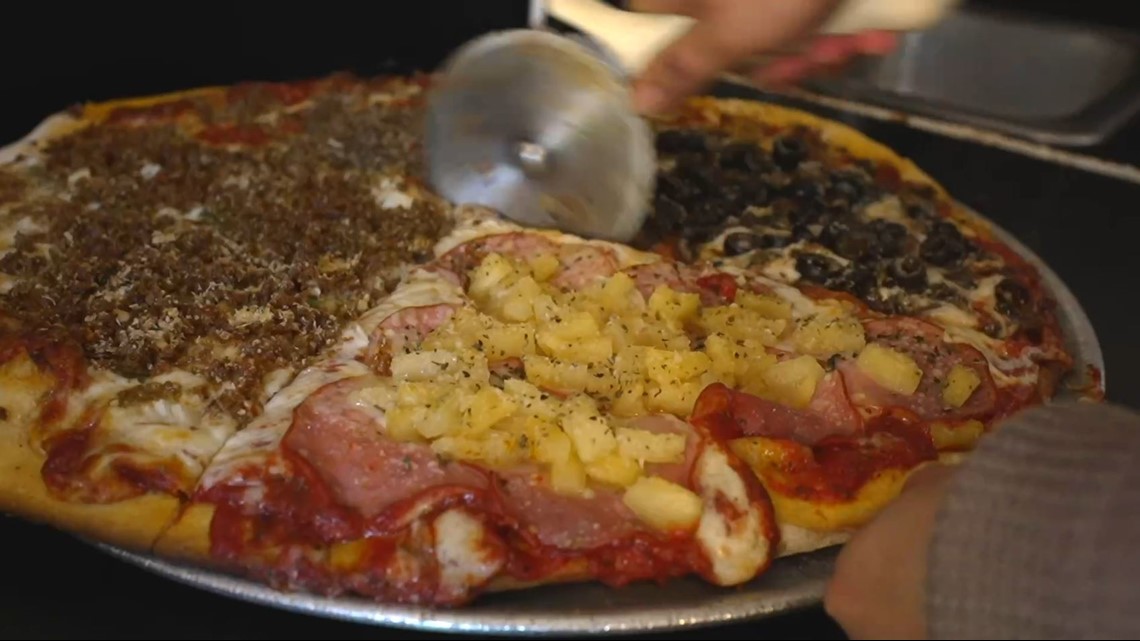 Phoenix Rising
We asked Veitenhans to send us someplace to go shopping.
"There's a really cool shop in town," he said." It's called Phoenix Rising. They sell a lot of things like gemstones, the kind of stuff you can put on a shelf and be happy about it."
For nearly 40 years Jill Spier has owned one of the largest metaphysical shops in the country. Her store sells crystals, self-help books, offers workshops and brings in consultants for psychic readings.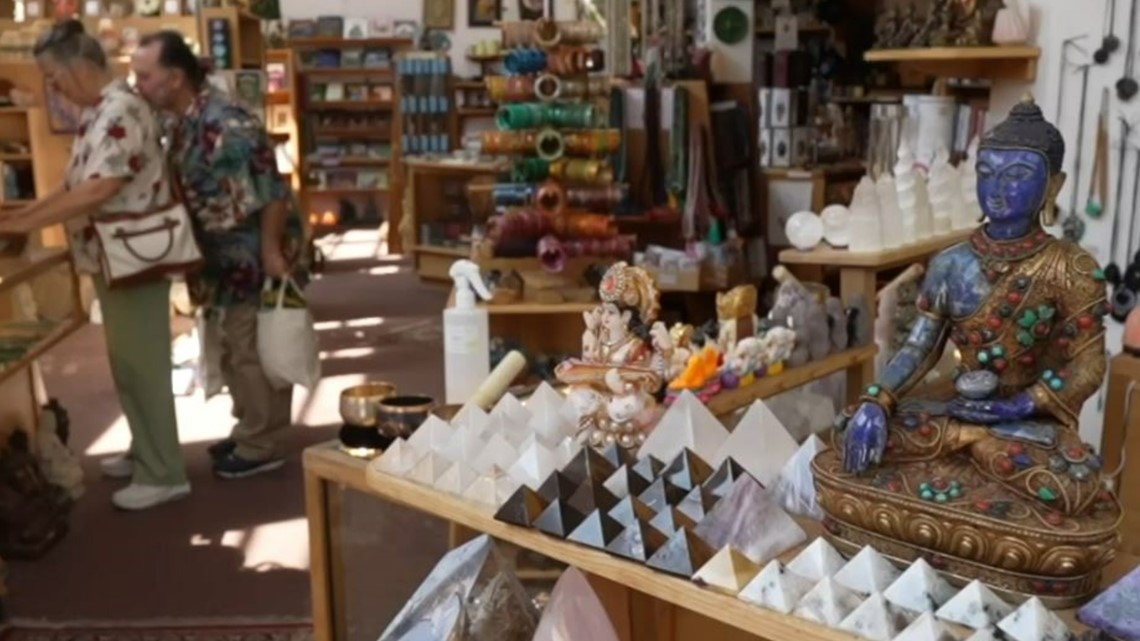 "It has always been my goal to help people heal," Spier said. "Me and thousands of others. And if you walk around the shop, you'll see things you won't see anywhere else ."
Spier lives part-time in India and buys products throughout Asia. We asked her to help us end our adventure on a sweet note.
Elevated Ice Cream
"Ice cream," she said. "Elevated Ice Cream across the street. It's been here forever and their ice cream is homemade and it's wonderful."
Handmade in small batches right there in the store, the ice cream here is fresh and made with natural flavors. On a sunny day it melts quickly so eat it up quickly! And know that you're doing things the right way. Every great adventure ends with ice cream.