OLYMPIA, Wash. — When Kristina Wunsch's photography business, Poppi Photography, came to a screeching halt thanks to the Coronavirus, she remembered what her mother taught to her do when she was feeling sad: help others.
That's why on a recent weekend she picked up her camera and shared some kindness from a safe social distance.
"I'm just an eternal optimist," she said. "I like the idea that people can have something to look back on that was maybe a struggle and know that they overcame it."
With a telephoto lens, Wunsch captured life around Olympia in the age of the social isolation. Most families posed outside their doors or in their front yards. The Overstreet family wanted something to help them remember.
"You're supposed to celebrate the good times and the hard times and just any milestone in life," Daniel Overstreet said. "And this is definitely one of those."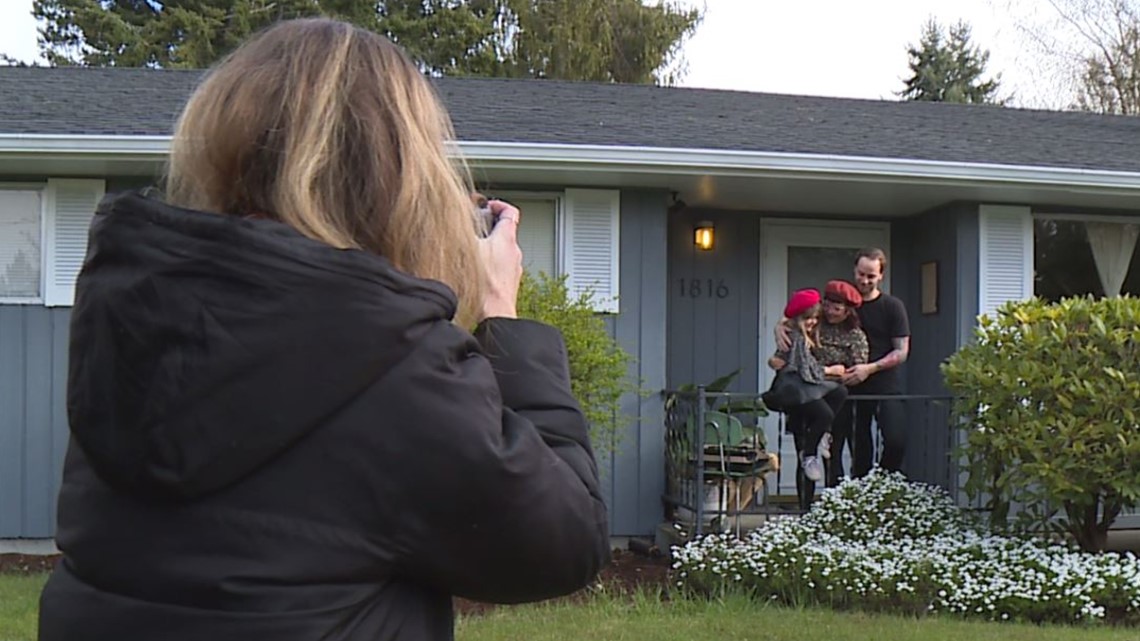 Wunsch shot 30 family portraits in two days.
"I kind of gave everybody creative control and I encouraged them to be themselves and to treat this portrait as their moment to show what their family's personality is," she said.
Porch Portraits in Olympia - Gallery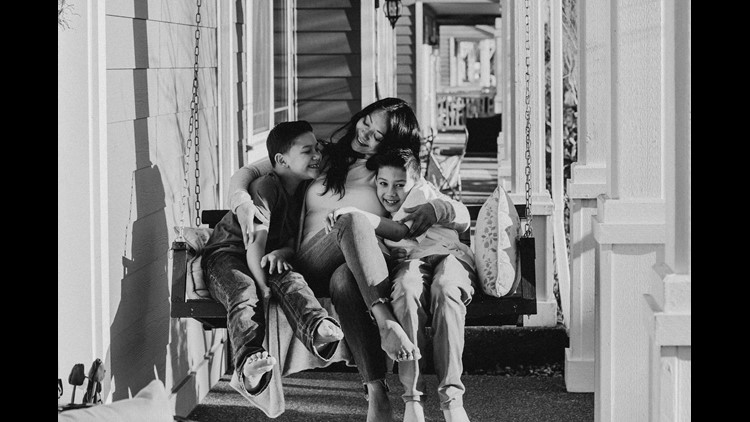 Most of the shots are playful but there are also some touching photographs. One family poses with their newborn daughter. Another family, missing the firefighter in their family, holds up a sign that reads "Come home safe. We love you." There's a mother and daughter playing together the same weekend they were scheduled to visit Disneyland.

"It's really sweet that everyone is going to have this really fun memory to look back on," Wunsch says.

The Ossa-Hahn family was supposed to have a party to celebrate their daughter Asha's sixth birthday.
"We wanted to capture this moment in time in a way that feels empowering and playful," says Monique Ossa.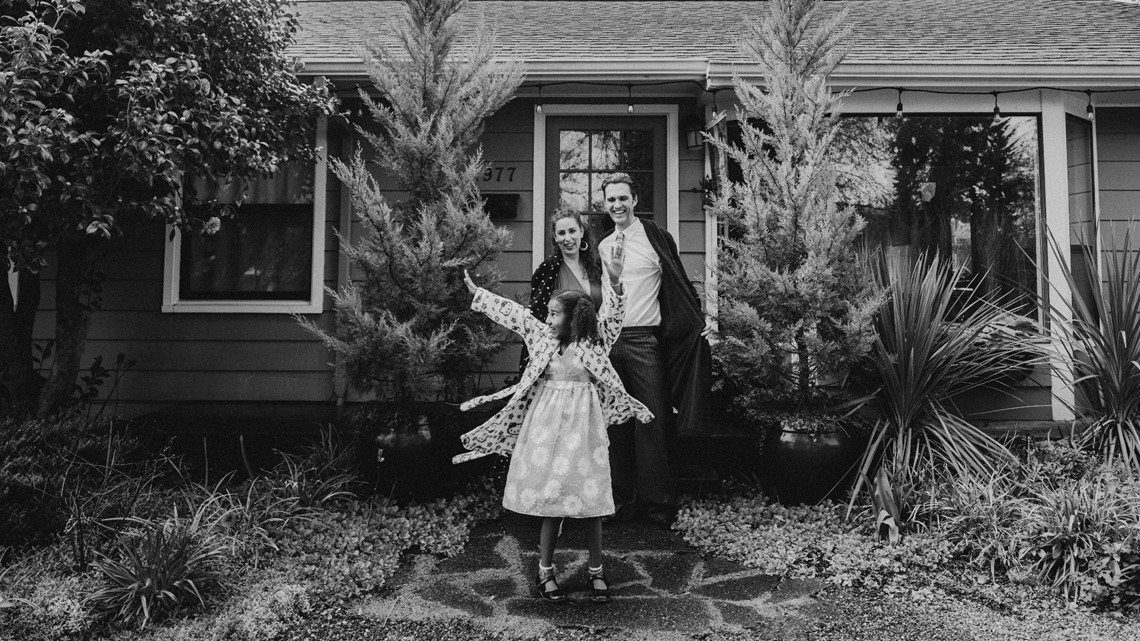 These are challenging times. But also joyful. As families try to make the best of this strange situation.
"I think photography is so powerful because it transports you immediately back to an emotion, and into a time," says Wunsch. "And I think everyone's going to look back on this and just think 'Wow!That was a wild start to 2020'."