SEATTLE — Pastry Pets- made by local toymakers MarninSaylor are taking Seattle by storm. You can find them Friday through Monday in Pike Place Market, and they're pretty hard to miss.
Thomas Marnin, one half of the married duo behind the company, runs the booth. He dons a soda shop costume, sets up a perfectly pink booth, and sells the Pastry Pets.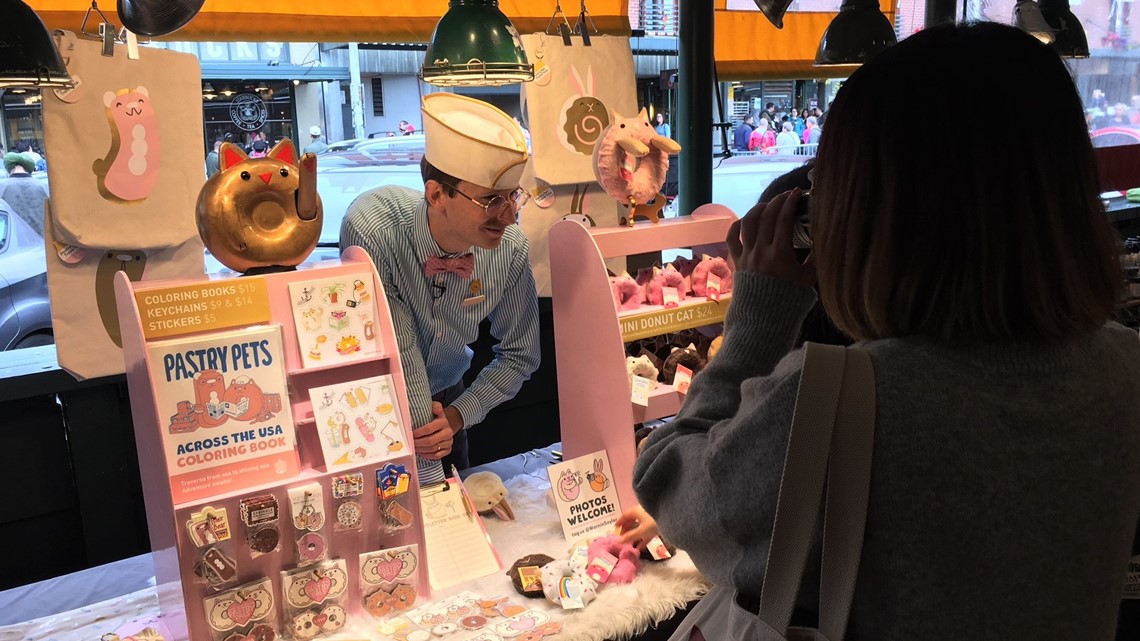 Skye Saylor, the other half of MarninSaylor, mostly works behind the scenes, crafting the toys in their workshop, the Fluff Factory.
"People tell me this all the time at the market- I can't believe you make a living out of doing this! And I say, I can't either...but here we are!" says Skye Saylor.
Saylor and Marnin both make the Pastry Pets- sewing, stuffing and stitching each one by hand, helped by two employees.
"I can confidently say I'm the best donut cat maker in the world," Marnin says. "Or, at least, face sewer-oner."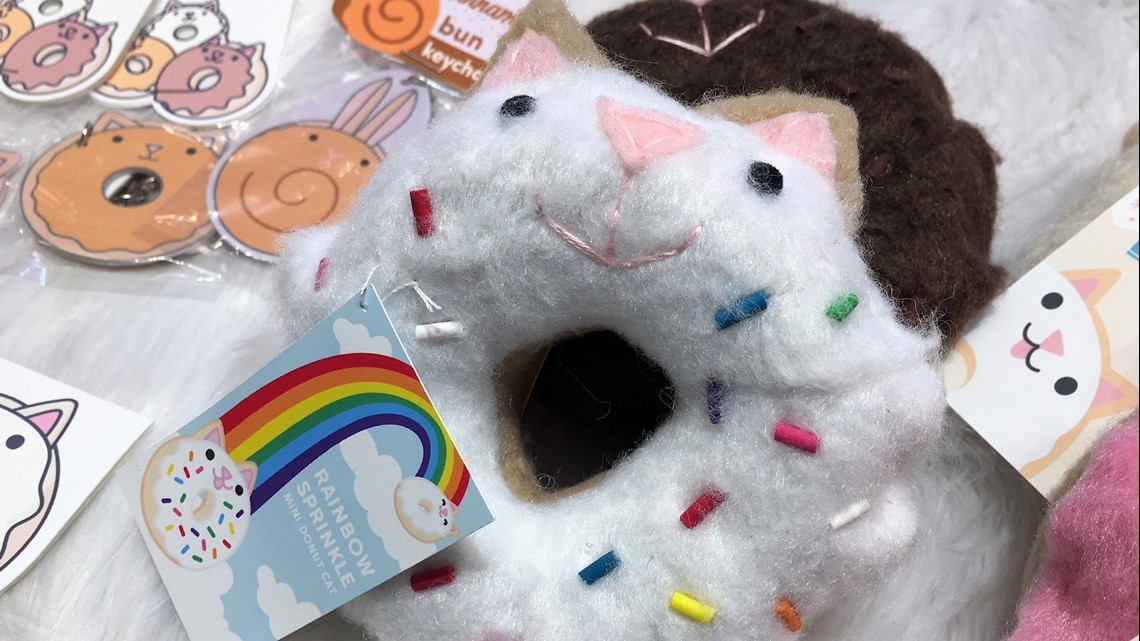 The duo's been making Pastry Pets since 2012. Now, they're planning to open a brick and mortar shop below Pike Place Market- but they need your help!
They're raising money on their Indiegogo campaign to offset some of the opening costs. They're trying to raise $30,000, so they can share even more Pastry Pets with the world.