SNOQUALMIE, Wash. — Snoqualmie Falls is the best of both worlds- magnificent falls, and you don't have to hike! It's 260 feet of cascading water, immortalized in the opening of Twin Peaks.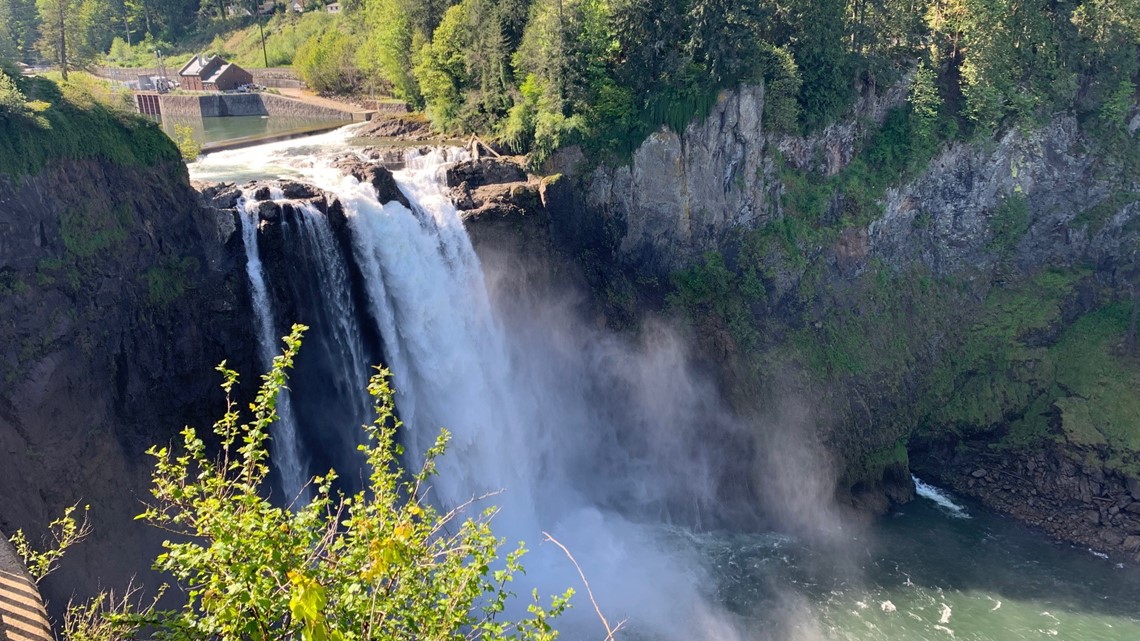 The falls get one and a half million visitors a year, thanks to its accessibility and proximity to the Seattle area. The best part is that it's free, although you have to pay for some areas of parking.
It's so famous, it's featured on a pancake box! Now that's famous.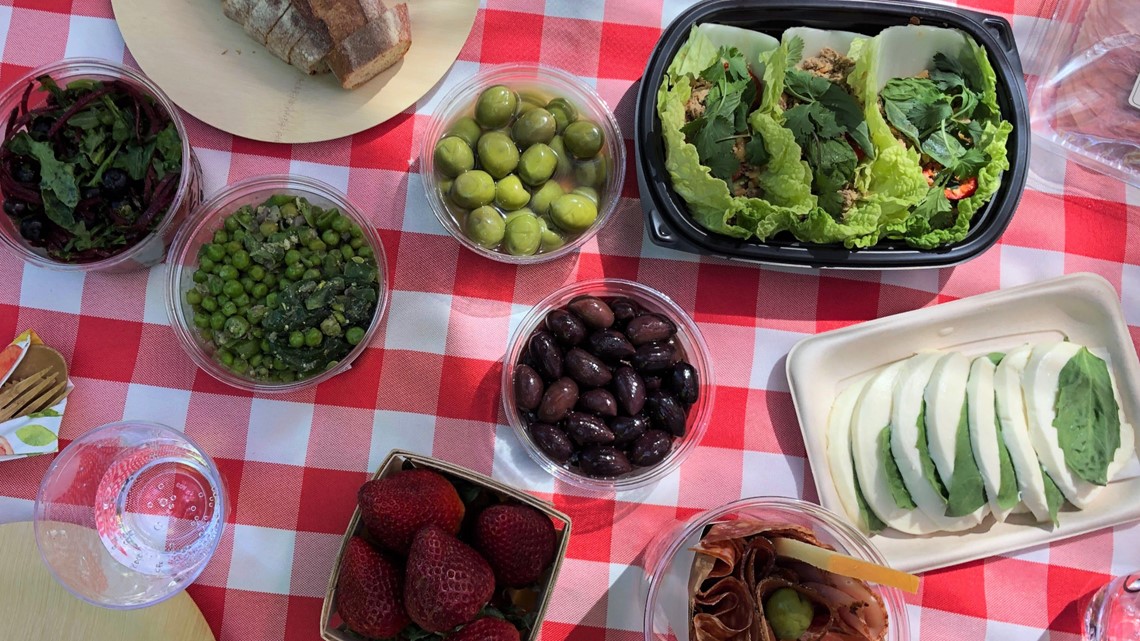 Snoqualmie Falls is also a great place for a picnic- it has a shaded picnic area with tables.
Metropolitan Market hooked us up with some amazing treats for a great picnic- many of them from their Best of Met list. Their sliced prosciutto and olives from their antipasti bar both make great snacks, along with a Skagit Valley Baguette and some truffle burrata.
For vegans and vegetarians, their Impossible Beef Larb is a delicious, light lunch. And while you can't enjoy a glass of wine at Snoqualmie Falls, their Metropolitan Market Rose Wine is only $8- a great steal for a picnic.
Snoqualmie Falls is a great place to enjoy a picnic on a sunny Pacific Northwest day.