SEATTLE — A longtime seafood restaurant in Seattle's Capitol Hill neighborhood has re-opened after a six-month closure.
Fortunately, no one was hurt. But the shakeup became an opportunity for the owners to rebuild both the dining room and the menu.
Chefs Tanner Smith and Felipe Prieto were brought on board to revamp the menu.
"Our thing is elevated comfort food," Smith said. "It's everything we've eaten in our lives, but when we met each other there was such a likeness in Latin food that we were able to develop our own kind of cuisine based on that."
Prieto's Columbian roots help define many items, but wild-caught seafood remains the star of the show.
"I think it's very inspirational to take a staple of the city and trying to renew what was done before, and bring our influence," Prieto said. "It's comforting to us to know we landed in a place that lets us imprint our own style."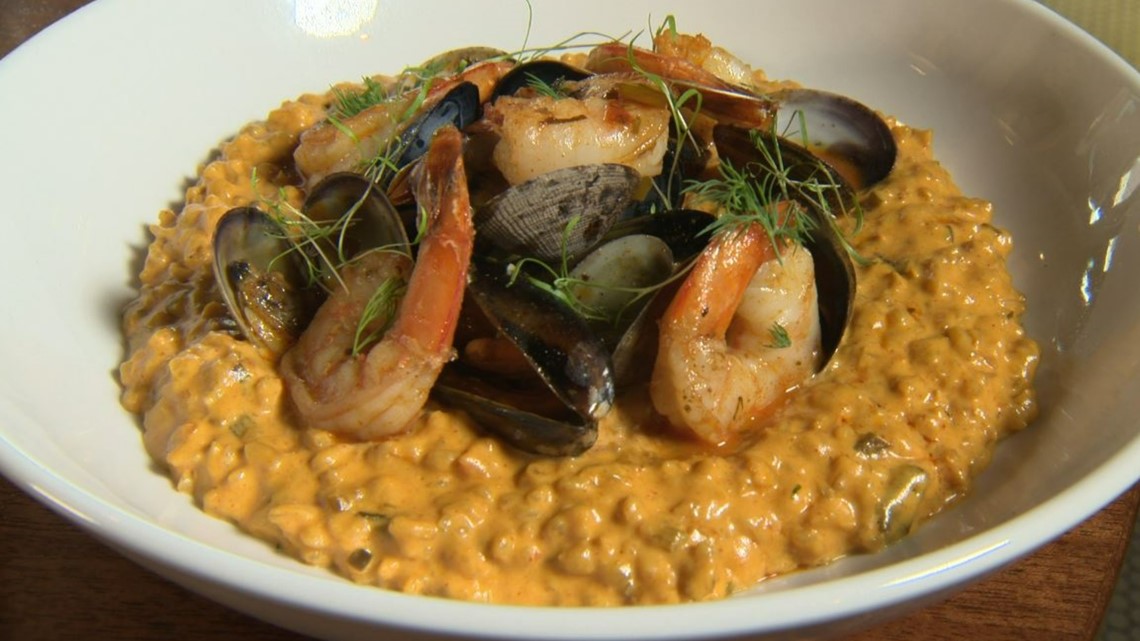 Popular menu items include boquerones (Spanish tin fish on crostini,) oysters with caviar, wild Alaskan salmon served on a bed of seasonal vegetables, and seafood risotto with spot prawns, clams, and mussels.
The bar menu features drinks named for Seattle history and nautical themes. The most popular option? The Salacia martini — named after the Greek goddess of salt water, it includes kelp-infused vermouth and an anchovy garnish.
Smith said the greatest compliments he's received are from longtime customers.
"Our regulars that came in from the past 30 years, that have been coming to Coastal the entire time from living in the neighborhood, said we took over this place in a gracious manner, and we didn't bombard and step over what it was."
"Because we want to prolong it for the next 30 years or 40 years or as long as this beautiful old house can withhold time," Prieto added.
Coastal Kitchen is open daily for dinner service, and for brunch on the weekends. It's located at 429 15th Ave. E. in Seattle.