SEATTLE — West Seattle Island has a new cocktail bar with cool digs and classy cocktails. Otter on the Rocks is on Admiral Way, housed in the former Parliament space. It's got two floors of seating, a snazzy-looking bar, and high-quality cocktails. Also, a ridiculously cute mascot.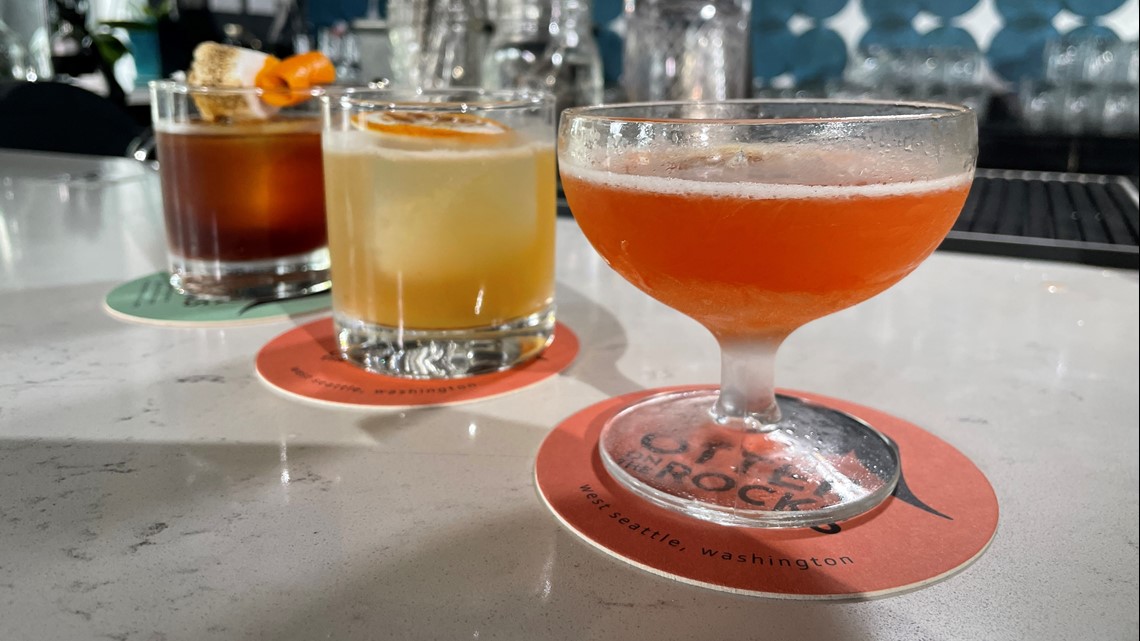 Owner Tanner Jitmongkonkul grew up in Thailand, so he brings a lot of Thai flavors and ingredients into his concoctions. But no matter what's in his drinks, they're bound to be tasty — like the Spring Fling on the new spring menu, featuring bael fruit-infused rum. Jitmongkonkul describes it as "slightly tropical with vanilla notes."
There's also the Otter Old Fashioned, which comes with a toasted marshmallow!
Besides tasty drinks, Otter on the Rocks also serves flatbreads. Below is the mango chutney flatbread with, of course, mango chutney, pulled pork, goat cheese, mozzarella, and arugula.

Otter on the Rocks opens at 4 p.m. Tuesday through Sunday. Their first open mic night is debuting May 3 at 7 p.m. — but sign-up starts at 6 p.m., so come early!