Cocktail extraordinaire and expert Natalie Migliarini runs the wildly popular blog Beautiful Booze. You can think of her as a cocktail stylist.
So for this weekend's Oscar festivities, we asked Natalie to give us three cocktails inspired by the nominees. Because what viewing party couldn't use a few appropriately themed drinks?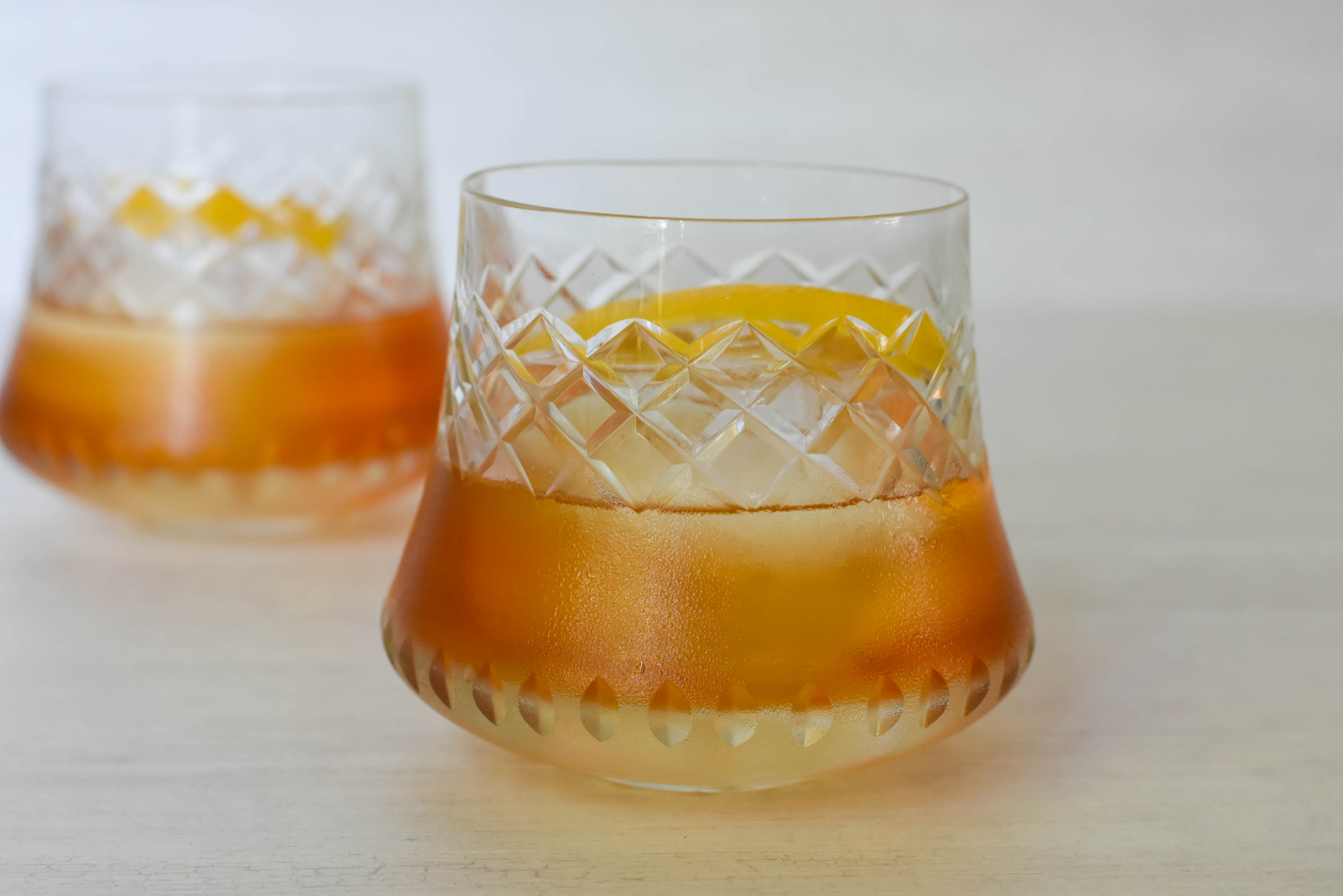 Hell or Fire Water for Hell or High Water:
When we checked out the Hell or High Water movie the main thing that stuck in our minds was the setting of the movie being the Wild West. This immediately made us think of old manly cocktails with bourbon or rye and the Sazerac seemed like the perfect cocktail for a cowboy to be drinking because it has the added kick from the absinthe. Instead of Peychaud's Bitters we used some local Seattle Fire Water bitters from Scrappy's, which really gives it an extra pep.
Recipe:
1½ ounce Rye whiskey
¼ ounce Absinthe
2 dashes Scrappy's Firewater
½ ounce simple syrup
Method:
In a mixing glass combine all of the ingredients with 1 cup of ice
Stir gently for 1 minute to chill and combine ingredients
Strain into a rocks glass over fresh ice (or serve neat)
Garnish with a lemon peel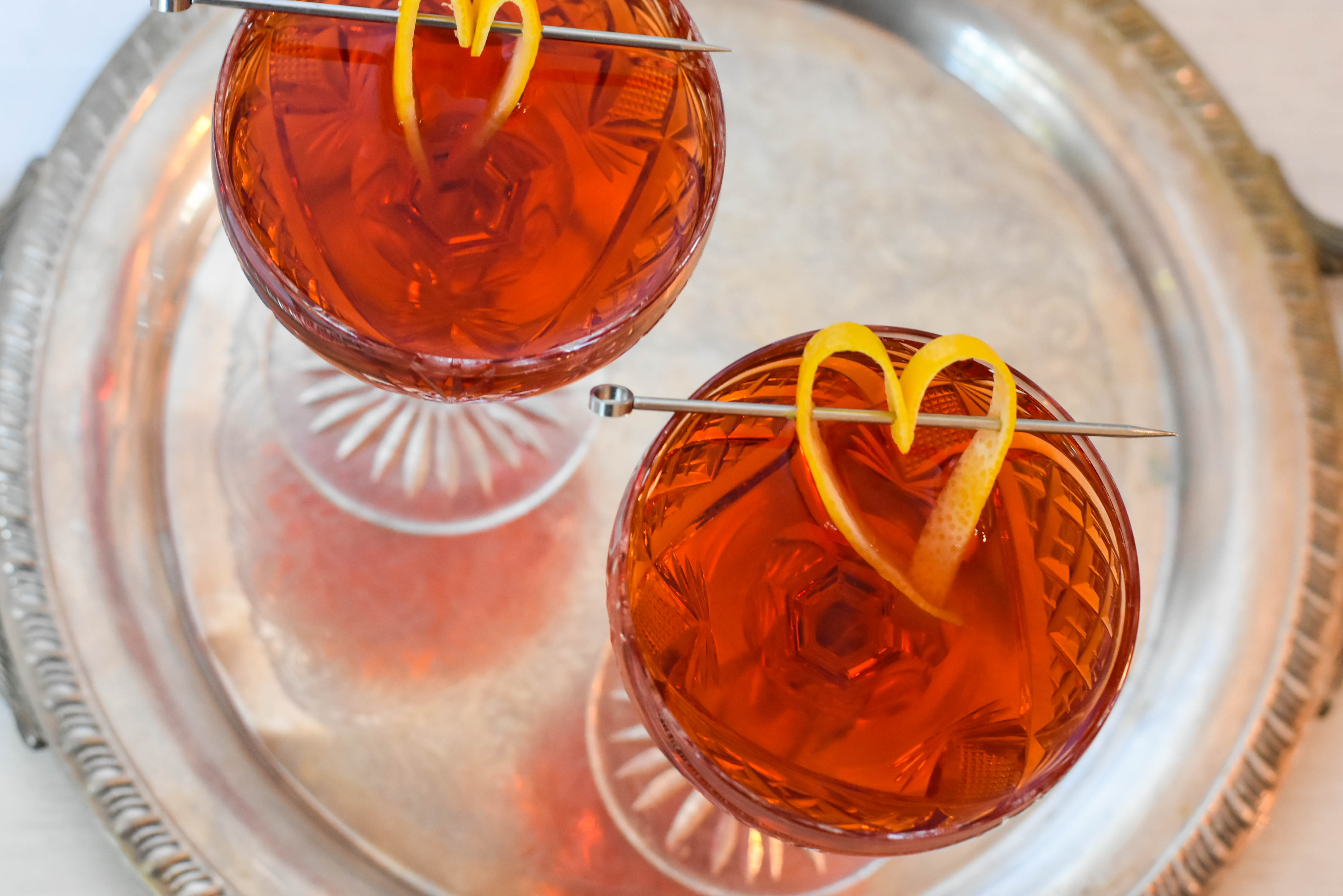 Sparkling Negroni for La La Land
La La Land seems to be all about a bittersweet romance so we decided to take a drink from each area and combine them. For the bittersweet part we straight away thought of a classic Negroni and whenever you think of romance there has to be some champagne involved so we took the classic Negroni and topped it off with some sparkling wine.
Recipe:
½ ounce gin
½ ounce sweet vermouth
½ ounce Campari
2 ounces Champagne (sparkling wine)
Method:
Combine gin, sweet vermouth and Campari in a mixing glass with 1 cup of ice
Stir gently for 1 minute to chill and combine ingredients
Strain into a coupe glass
Top with Champagne
Garnish with a lemon zest heart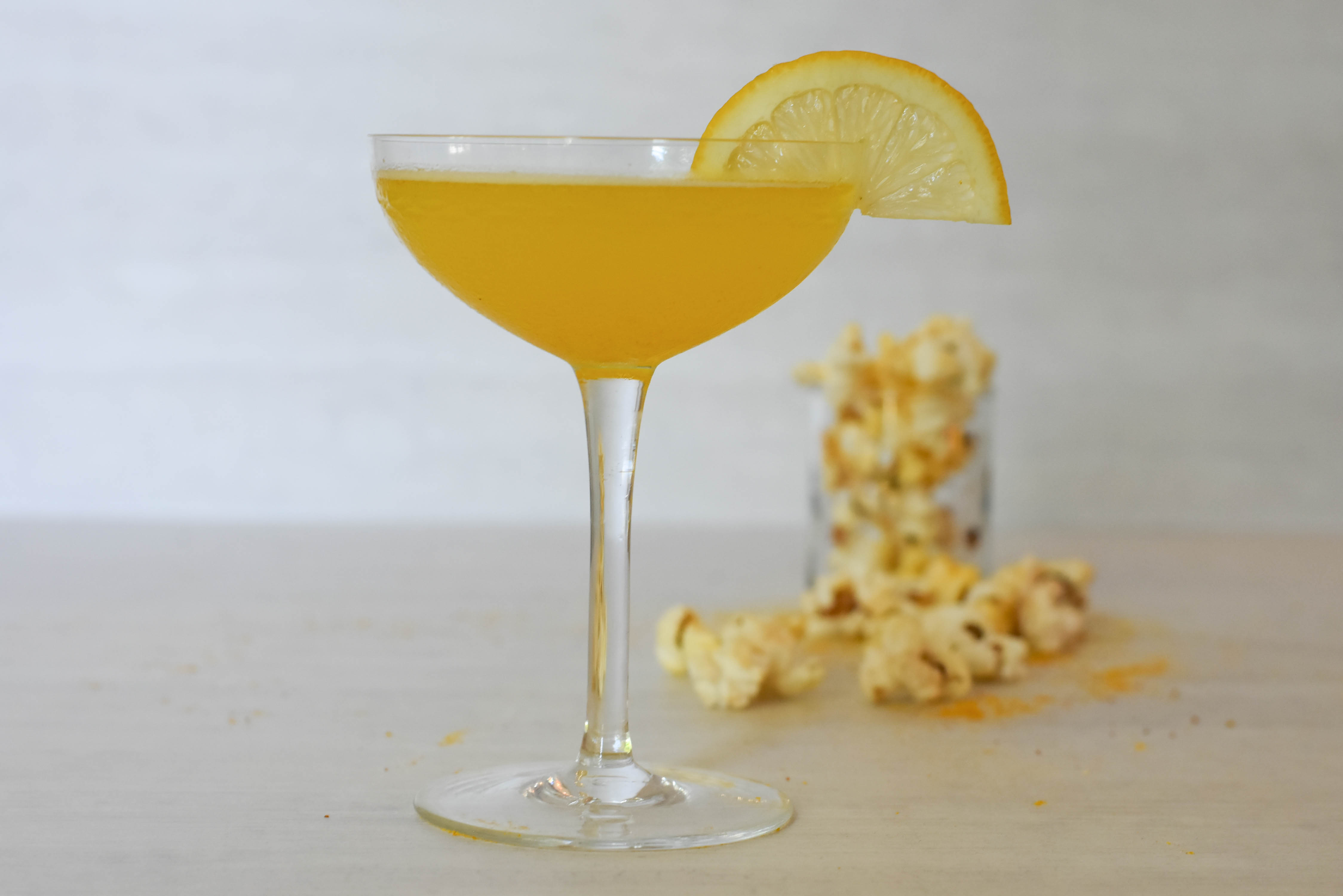 Haldee Kokatel for The Lion
This was inspired from the Indian influence throughout the film. We wanted to create something with a unique flavor that we hadn't used in a cocktail yet so it would be something no one had seen and it delivered perfectly. We made a classic 1-1 simple syrup and added the turmeric to taste but if you are doing 1 cup of sugar to 1 cup water then I would recommend around 1 table spoon of turmeric. We also used orange bitters for an extra flavor hit and some lemon juice to bring it all together. We also added some turmeric dusted popcorn because of the movie reference and I think everyone should enjoy a little popcorn when watching the Oscars.
Recipe:
1½ ounces vodka
1 ounce lemon juice
½ ounce turmeric simple syrup
2 dashes orange bitters
Method:
Combine all ingredients into a cocktail shaker with 1 cup of ice
Shake for 30 seconds to chill and combine ingredients
Fine strain into a coupe glass
Garnish with a lemon slice and some turmeric dusted popcorn