SEATTLE — Nue specializes in award-winning global street food and is home to arguably the most adventurous brunch in all of Seattle.
"It's food that we've experienced traveling around the world that we can't find back home," said owner Chris Cvetkovich, who runs the restaurant with his wife Uyen Nguyen.
They share a passion for travel – on their honeymoon, they visited 24 different countries. Nue was a way to bring together flavors from around the world on one menu.
Nue in Seattle is serving up favorites inspired from around the globe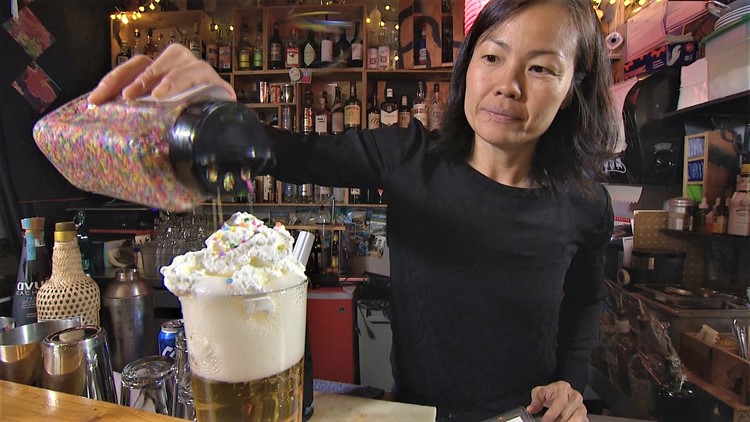 "There's a lot more commonality among food than we ever expected, and just cultures in general," Nguyen said. "That's what we hope people will realize - there's a common thread in different cultures through the food that you see and you eat."
Their brunch menu, which is served Saturdays and Sundays from 10:00 AM to 3:00 PM, features dishes from Holland, the Philippines, Puerto Rico, China, Israel, South Africa, Mexico, and Syria.
They also offer an array of unique cocktails, including one using "wood apple," a fruit only found in India and Sri Lanka.
For truly adventurous eaters, the dinner menu includes Thai Mang Da Na – a plate of three large Thai water beetles, which taste floral or fruity.
"In Thailand, they're considered kind of expensive," Cvetkovich said. "You're not going to get full on it, there's not that much meat in there, but the flavor is so intense."
Team Evening tasted some of the menu items - watch to see their reactions!
Nue | 1519 14th Avenue Seattle, WA 98122 | Open seven days a week, daily happy hour from 3:00 PM to 6:00 PM.