5 must-visit neighborhoods around Western Washington and what to do at each one
Explore Mercer Island, Fairhaven, Old Town Tacoma, West Seattle and Langley -- from food to shops to mother nature! Sponsored by Windermere Real Estate.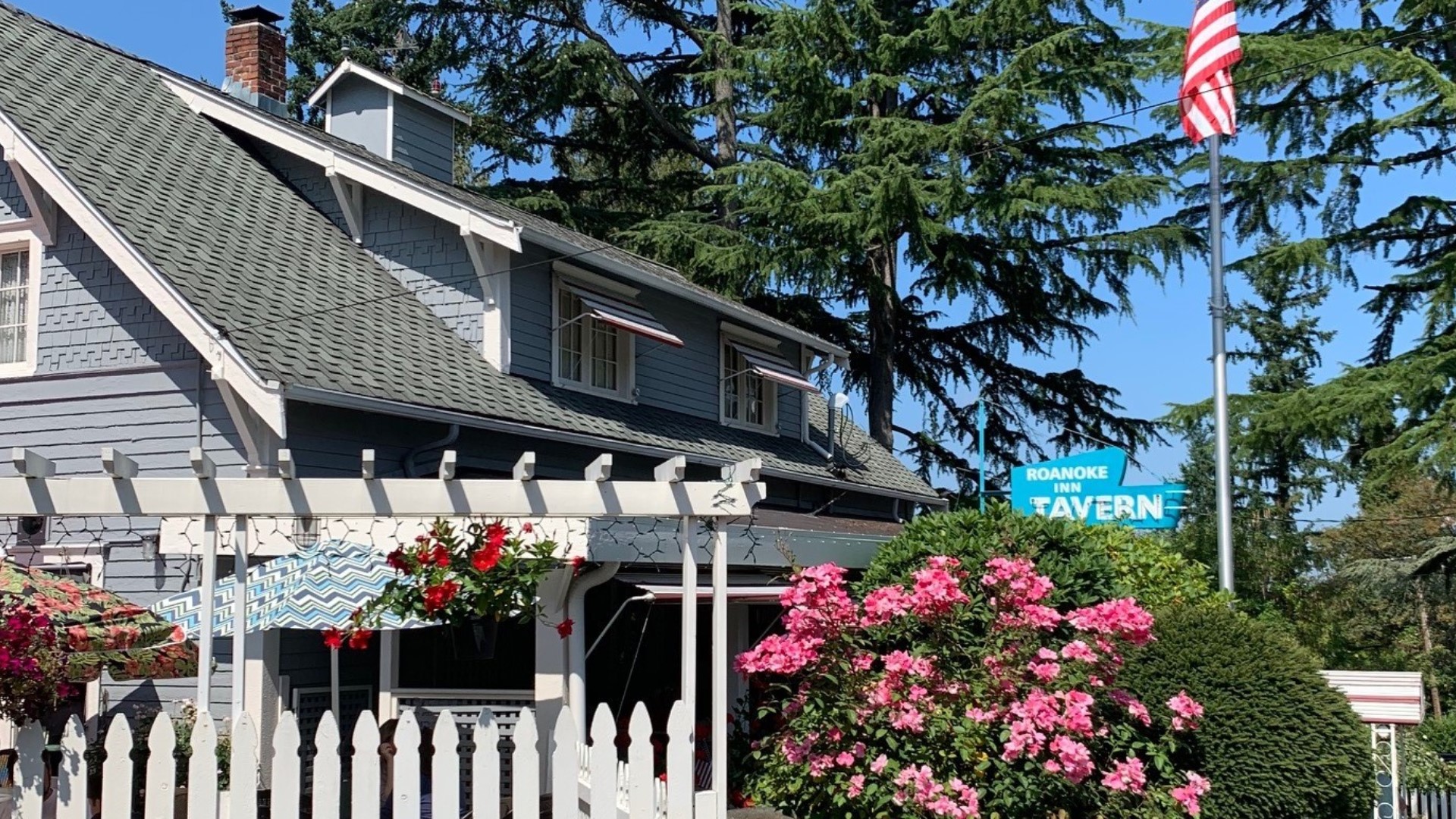 Whether you recently moved to Seattle or you've been here through the rise and fall of the Alaskan Way Viaduct, there's always something new to be discovered.
There's so much to see, do, and especially to eat in every community so take a tour with Team Evening as we visit 5 must-see neighborhoods to find the best local spots that only a neighbor would know!
Mercer Island
:
This small island sandwiched in between Seattle and Bellevue is anything but sleepy. Mercer Island is easy to pass by as you drive on I-90 East, but if you've never stopped by for a bite to eat or a book to read, we'd recommend visiting.
The Roanoke Inn
This Island institution opened in 1914, surviving the prohibition era by serving alcohol in coffee mugs. "Roanoke" as the locals call it, is a cozy spot to grab drinks and food. Their chicken wings appetizer, the "Wings of Fire" is a menu favorite. They're not too fiery, though -- so spice-averse readers can enjoy, too!
Island Books
Another long-running local establishment is Island Books. After 45 years in business, Island Books is a pillar to the Mercer Island community and a great place to bring kids on a rainy day.
Luther Burbank Park
A full 7 acres of space to roam, play, and enjoy, this park is a great way to enjoy a little slice of island life while staying close to the city.
Fairhaven, Bellingham
:
Fairhaven district is located in south Bellingham. A haven for outdoor enthusiasts and a town with rich history, it's worth a visit if you find yourself up north.
Fat Pie
The town is charming and the pizza is deep-dish. What more could you ask for? Fat Pie serves up some serious slices as well as a great view of downtown from their third floor.
Fat Pie | 1015 Harris Ave, Bellingham, WA 98225
Mount Baker Theatre
If 3 floors isn't enough, try 15. Mount Baker Theatre was constructed in 1927, the last year of silent movies. It's survived the changing times thanks to it's stage and movie screen combo. You can still catch a movie at this historic building.
Chuckanut Drive
Exploring new places often means taking the scenic route. Lucky enough, Chuckanut Drive offers breathtaking views of Samish Bay any day of the week. If you didn't bring the car, you can also hit the South Interurban trail with a bike or a good pair of walking shoes.
Old Town, Tacoma
:
The oldest neighborhood in Tacoma is perhaps one of the coolest. Old Town is a small, cute pocket of Tacoma right along the water. From parks to restaurants to local shops, there's something for everyone in this quiet neighborhood.
The Spar
Located in the oldest neighborhood is also the oldest saloon known as The Spar. Named The Spar in 1926, it was originally built in 1917 and now functions as a combination coffee shop and bar.
The Spar | 2121 N 30th St, Tacoma, WA 98403
Old Town Park
More Restaurants and Shopping
Old town has plenty of places to stop and grab a bite to eat. Northern Fish Co. is a longtime spot known for their smoked salmon. Montamara Kitchen also serves classic Pacific Northwest breakfast and lunch.
If you're looking to do a little shopping, Cupboard & Clay sells artful tile for the home -- while Throwing Mud Gallery invites people to get in touch with their artistic side with pottery classes.
West Seattle
:
Over the bridge and through downtown, it's off to West Seattle you go! There are plenty of charming spots in this neighborhood that's worth heading over the bridge and checking out.
Lincoln Park
For local residents, Lincoln Park is a mainstay -- but for the rest of the city, and beyond, it might be more of a hidden gem. This park, close to the Fauntleroy Ferry, has lots of different landscapes for plenty of activity, including sports fields and a water-front trail.
West Seattle Nursery & Garden Center
Green thumbs will love the West Seattle Nursery and Garden Center. In the spring, head here for plants for your garden. In the winter, this is a great spot to find wreaths and Christmas trees. It also helps that all the employees are foliage experts.
Good Day Donuts
While it's still up for debate if White Center is part of West Seattle, there's no contest about how good these donuts are. Good Day Donuts is where chef Erik Jackson serves up pastries that brings crowds to the shop. The donuts mostly stick to the classics, glazed, french crullers, buttermilk, but Erik puts a twist in them that elevates these humble little donuts. Sea salt maple cake is his pride and joy -- and a definite customer favorite.
Langley, Whidbey Island
:
Langley is one of the several charming towns in Whidbey Island. Even though the ferry ride and the drive there are both relatively short, it's still easy to feel worlds away from the mainland.
Langley Whale Center
Nicknamed "Village by the Sea", Langley is a great place to see wildlife including whales. Boy and Dog Park has a viewing deck with binoculars, but if the orcas aren't out, you can still learn about them at the Langley Whale Center. The Orca Network's Langley Whale Center educates residents and visitors alike about orcas, whales and other animals in the Salish Sea.
Village Pizzeria and Prima Bistro
Two great local spots are Village Pizzeria and Prima Bistro. Grab a slice with views of the water at Village Pizzeria, a favorite restaurant of the residents. If you are in the mood for a glass of wine or two, head over to Prima Bistro. This French-inspired wine bar has a seasonal menu and a great outdoor space.
Flying Bear Farm
A beautiful bouquet of flowers or a sentimental keepsake, Flying Bear Farm is a local mortar gift shop. Anything from bath and beauty products, to jewelry, to greeting cards, you can find in their store.