SEATTLE — The fashion trend of 2018 may be neckties – but, not for men. For women.
Seattle brand andieanderin turned the accessory into a statement piece, in more ways than one.
Founders Lisa Santos and Cara Ingham wanted to blend their backgrounds in fashion, marketing and business to honor trailblazers.
"Neckties seemed perfect because they've been around for centuries, but they really became popular in the 70's and 80's with the women's movement," Santos said. "And so now it just seems relevant to bring them back."
Each necktie comes with a storyboard - a one-of-a-kind illustration of the woman, with information about her achievements and why she was selected as the design's inspiration.
The neckties can be wrapped, knotted and draped in various ways, and fit both women and girls.
'We chose to also design for girls because we think it's important to reiterate, or in some cases introduce, these women that are accomplishing these amazing things. It's a motivator," Santos said.
Neckties for women are the ultimate statement piece (Gallery)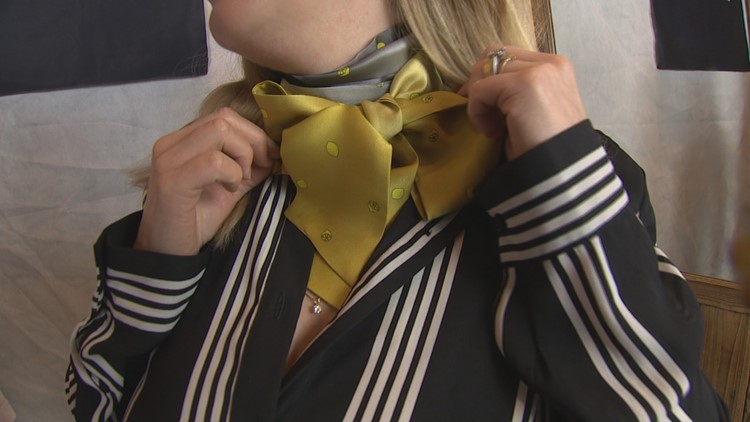 The necktie lines are limited. When they sell out, Andieanderin will release new collections inspired by other women.
"It's been a really great experience to be creative in this way while celebrating amazing, amazing women," Ingham said.
The neckties range in price from $40-$60, and a portion of proceeds are donated to Step Up, an organization pairing young girls with mentors.