KIRKLAND, Wash. — When it comes to the bond between a dog and its owner, none were tighter than Fay Anderson and her canine companion, Louie.
"Louie was just an adorable little cotton ball. He came to my life and he really changed my world around," Anderson said.
To keep Louie warm in our Northwest weather, Anderson made him some clothes to wear. When strangers started asking if she had other outfits for dogs, a new business idea was born.
"The name of the company is Louie de Coton, it's Louie's name," said Anderson. "The brand started with small dogs. It was Louie, I thought that only small dogs wanted that. But as we grew, people just really want it to have for the larger dogs too."
In the beginning, she didn't have too many items.
"The early days I started with fleece. Then I made the rain jacket," Anderson said.
But it's not the rain that Anderson worries about the most, but rather, the sun.
"I realize through tons of have tons of research that actually UV (ultraviolet) is as harmful to dogs as it is to humans," said Anderson. "They need protection. Our sun shirt and sun product has grown so much and it's keep growing."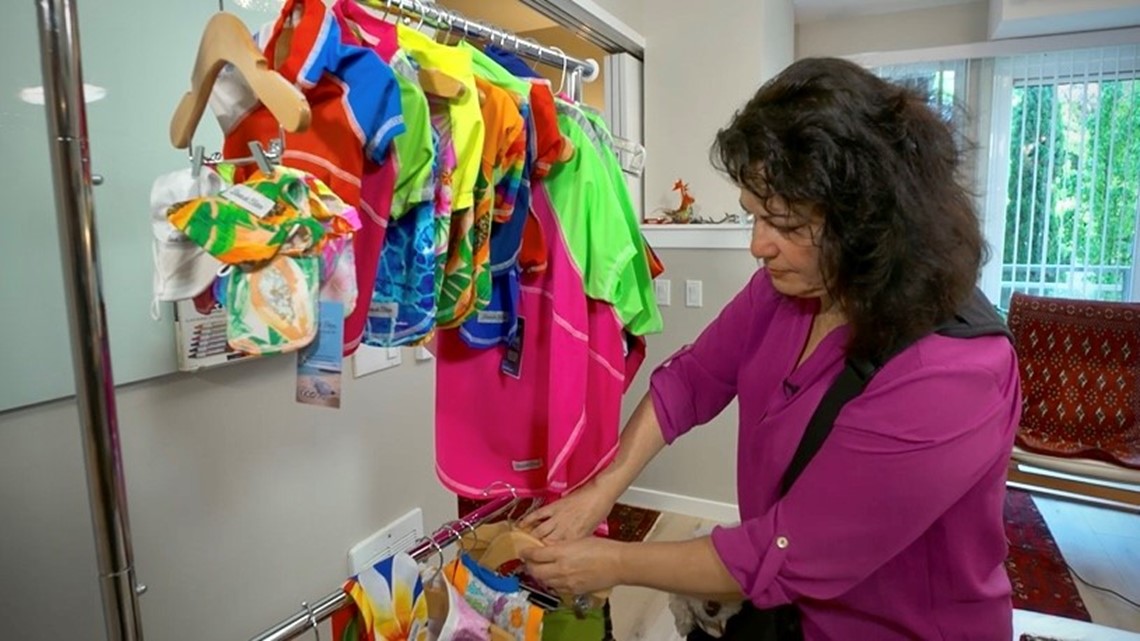 Making UV-protecting dog clothing is just one thing that keeps Anderson's locally-based seamstresses busy.
"We have a facility in Seattle that we're using," Anderson said. "All of our products are chemical-free. It's all-natural, with the way the fabric is woven that it provides protection from the UV. We ship worldwide and we have customers from all over the world."
And those customers are eager to share pictures of their dogs in their new duds.

"We are very active on social media," said Anderson. "It's like our family. People come in, share the videos share their stories, everything. When I get pictures with our calendar, with anything, that brings the whole joy to me that makes everything worth it."
What started as a gesture of love for one dog, has now given thousands of other owners that same feeling.
"This is absolutely joyful for me to do what I'm doing and making a difference in many people's lives," Anderson said.