LA CONNER, Wash. — On a sunny Saturday hundreds of people gathered on the sidewalks of La Conner to cheer the man wearing a crown and waving peace signs from a passing firetruck that was blowing bubbles
"Tom Robbins has lived here for almost 50 years," said Warren Smith. "He's done a ton of stuff for the town itself and we figured it was time to pay back."
For decades Robbins has celebrated the playful, the rebellious and the immature. So what better way to celebrate Robbins?
"He's just a quirky kind of guy and it's a quirky kind of town," said parade organizer Gina Torpey. "We're all quirky around here!"
That's why locals dressed up as characters from Robbins's books and followed the fire truck down First Street. One said she was Leigh-Cheri, deposed princess of "Still Life With Woodpecker." Another said he was the bastard sun of Tanuki from "Villa Incognito."
"All of his characters are kind of quirky but they are relatable," said Julie Smith. "All of his books have a message and people just really enjoy his writing."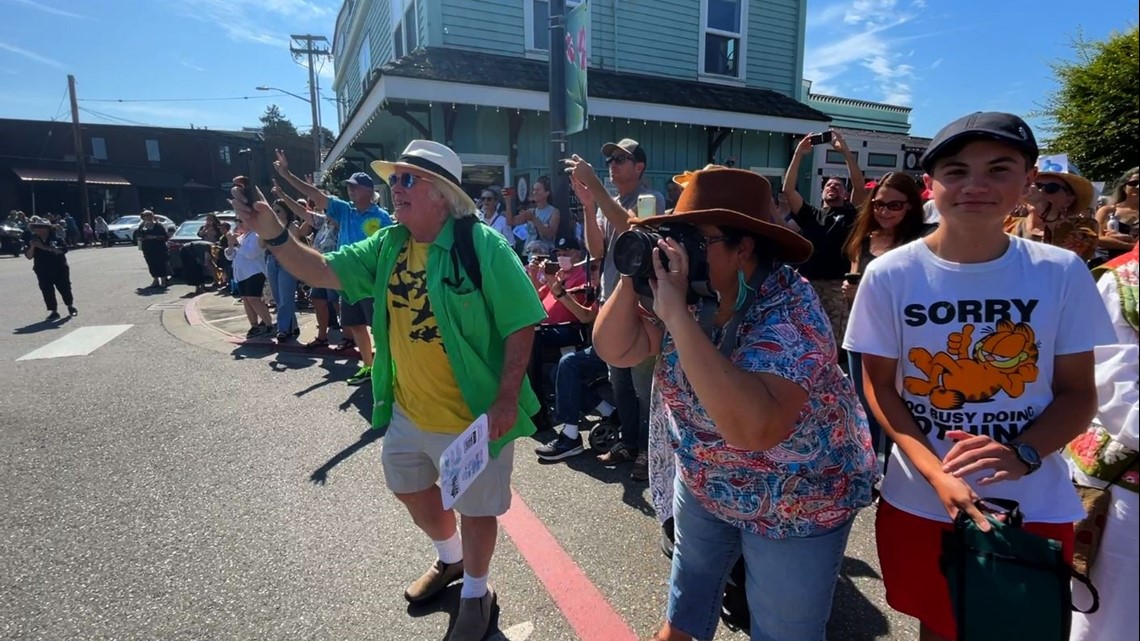 Gus Van Sant turned "Even Cowgirls Get The Blues" into a movie, but every Robbins novel has its fans. There were several women dressed in frog pajamas ("Half Asleep in Frog Pajamas") and one local even dressed up as a beet, (one of the secrets to a long life in "Jitterbug Perfume").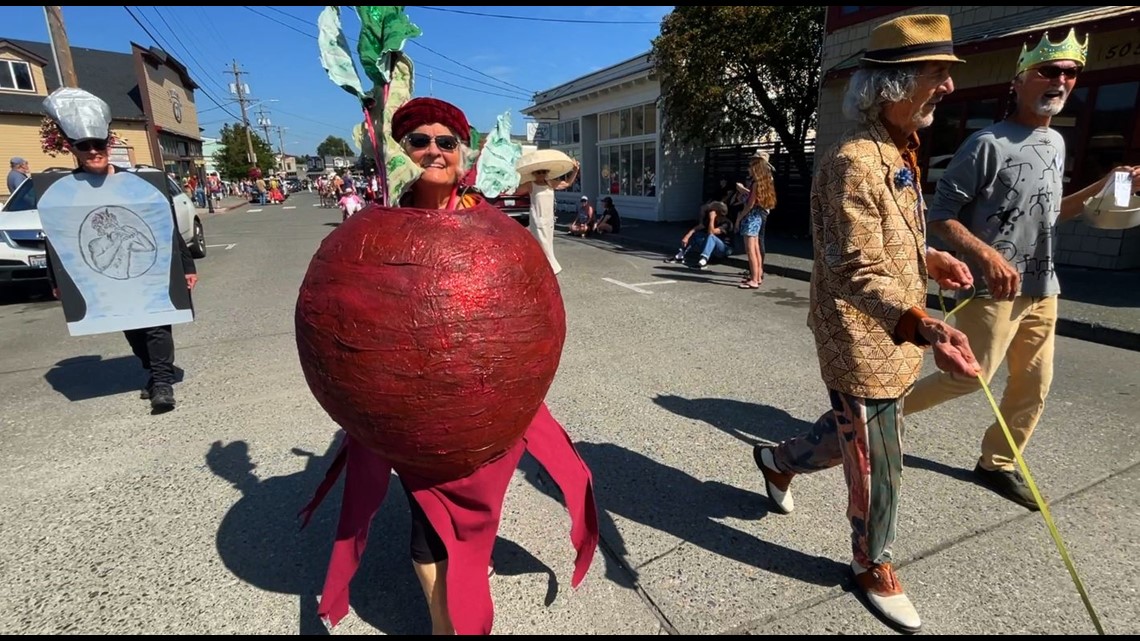 Robbins is in his early 90's, so in this age of selfies, Torpey made sure there was a cardboard cutout available for fans.
There were art cars that have rolled in from miles and miles away, and while a local line dancing troupe performed, Warren and Julie Smith sold raffle tickets to raise money for a teen art program at the library.
"It's the best town in the world and today it's showing it," Torpey said.
This was La Conner untamed. A side of the town people haven't seen in decades Some enjoyed their time so much they want to make Tom Robbins Day an annual festivity.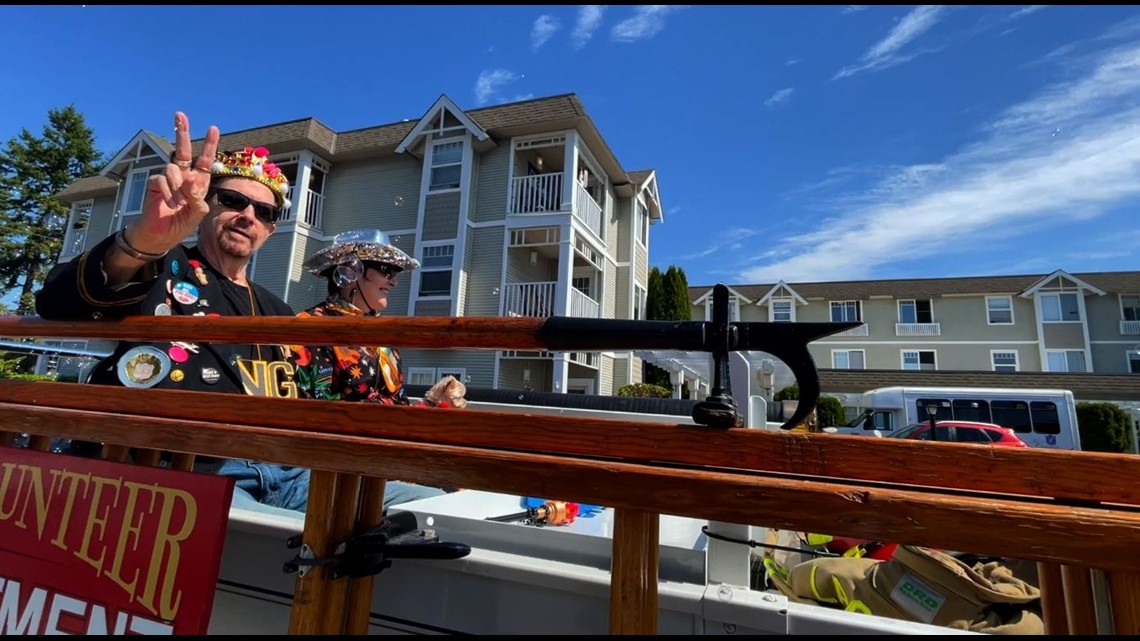 But Tom and Alexa Robbins told us this was a one-time event they will always treasure.
In a statement they added "The day honored Tom's literary legacy but it also celebrated imagination, creativity, joy and fun. We are grateful and honored to be a part of such a caring community."
"It's a joy to live here," Julie Smith said. "We hope that Tom feels honored , knows that he is well respected and loved in this town."