SNOQUALMIE, Wash. — KISW 99.9 FM is the winner of BEST RADIO STATION in 2019's Best of Western Washington viewers poll.
For the last three years, KISW, Seattle's long-lived rock radio station, goes live in front of their fans for the entire day. As their ads for the event say, "What could possibly go wrong?" This year Live Day took over Snoqualmie Casino, and the place was packed with fans who had been there since 6 am enjoying the party.
This year the theme was 80's - we saw velour jumpsuits, red Devo hats, thick gold chains, and hair. Lots and lots of hair.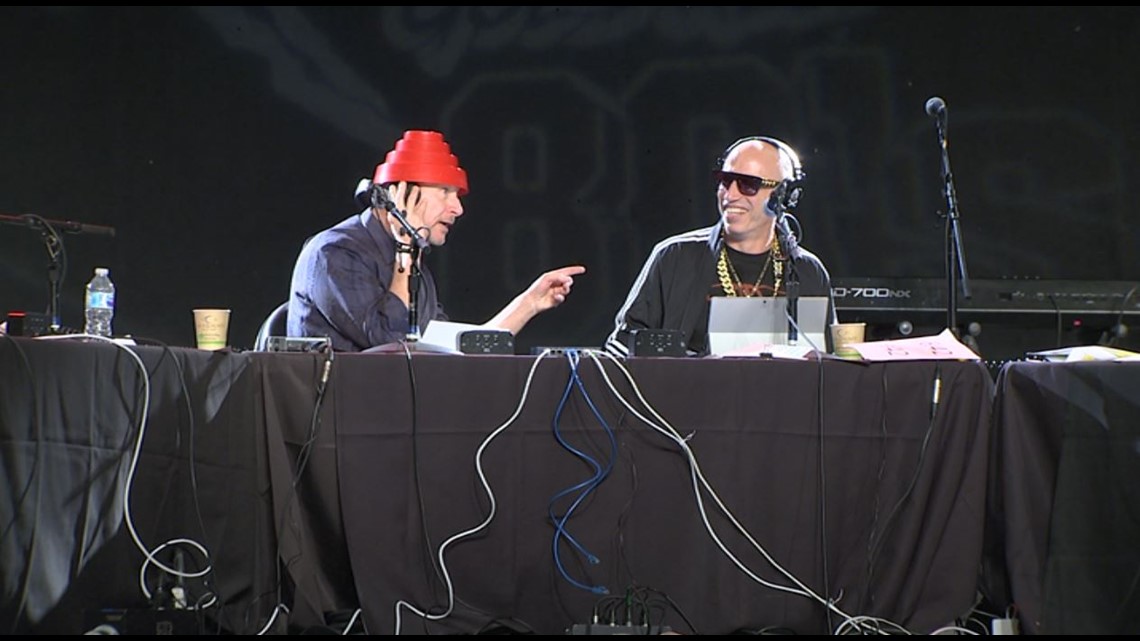 On stage KISW staffers read radio ads live, a Foley artist did sound effects in real-time, and bands played live sets. Hundreds of Rockaholics watched BJ & Migs, and later The Men's Room, do shows sans recording booths.
During this year's show, Evening's Kim Holcomb and Jim Dever dropped in to the morning show as guests - under the pretense that they were doing a story on Live Day. But after some banter - where we learned Kim's favorite rock band is GNR and Jim's is AC DC, out came the always fabulous Best of Western Washington Winner's plaque - and the confetti cannons.
As the Queen tribute band struck up "We Are the Champions" BJ & Migs celebrated, and KISW 99.9 FM lived the ultimate moment, reveling in the fact that they are, indeed, the Champions of the World.