Some contemporary homes can leave you cold. But this modern master for sale in Kirkland's Holmes Point neighborhood warms you right up.
"When you walk into the home you really get this sense of transitional feel and design," said Robert Gershberg of Homes & Equity Real Estate Group. "The white oak flooring, the staircase, the gas fireplace. It gives the home a little more warmth, and I feel like it gives the home the perfect blend for the Northwest."
Normally ceilings don't draw your eye. But the one in the great room demands your attention.
"You have this European stretch ceiling which is unlike anything we see here in the Northwest," he said. "It is a blend of silk and poly-vinyl that's stretched over the ceiling. It just makes all the LED lighting pop."
Across the room, the modern style continues in the kitchen.
"The kitchen is pretty special," Gershberg said. "It has a very minimalist style. It has imported German cabinetry. We have a full Miele appliance suite. A built-in china cabinet which is pretty rare and unique to tie into an ultra-modern home."
This Kirkland contemporary home is a modern oasis - Unrealestate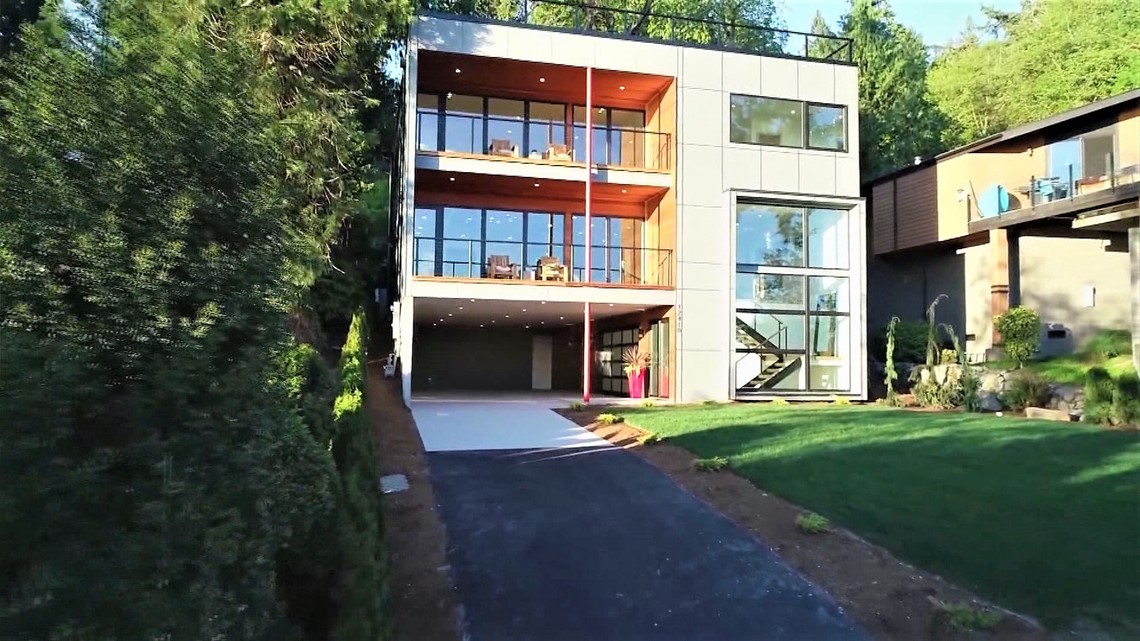 Upstairs you'll find three of the home's four bedrooms, including the magnificent master.
"The master is huge," he said. "You walk in there, you feel like you're in a whole different living space. We have wall to ceiling windows. We have a great sitting area and oversized closet for all your stuff. The master bathroom is truly a spa-like experience. The floors are heated. There are tiled accent walls."
But as big as the master is, what's on top of it is even bigger.
"The cream of the crop, if you will, is the rooftop deck which is a huge – 1,600 square-foot with unobstructed views of the lake," Gershberg said. "The views are just absolutely out of this world."
So while contemporary may not be everyone's cup of tea, this home may have you changing your taste.
"The future lucky owners will never look for another venue again," Gershberg said.
This home is listed at $3.1 million.
This story brought to you by Floor & Decor, open now in Tukwila. Evening is your guide to Seattle and the Pacific Northwest. Watch it weeknights at 7:30 on KING-TV Ch. 5 or streaming live on KING5.com. Connect with Evening via Facebook, Twitter, Instagram or Email.