SEATTLE — On Christmas Eve, Christina Veregge came home to a package on her doorstep. Inside, she discovered a bundle of papers, 600 pages of hospital bills totaling $3.75 million.
She looks them over in a room she rarely visits, her husband Jeffery's studio. They've been inseparable since they were 14. Until now.
"The whole thing has completely knocked our lives upside down," she said.
We first met Jeffrey Veregge in 2018 at the Port Gamble S'Klallam reservation where he grew up and soaked up inspiration.
"I say I'm a storyteller," he told us then. "I'm doing the same thing my ancestors did hundred of years ago. I'm talking about gods. I'm just doing it with characters that we know and grew up with. The native element is my telling the story."
With his fusion of Formline and comic book art, a style he calls "Salish Geek," Veregge had been on a roll. He's been commissioned to create dozens of Marvel covers, to design murals like the one at Seattle's Citizen M hotel; he's even had his art featured by the Smithsonian.
Then came Father's Day of 2021.
"He seemed fine," Christina said. "He had a little bit of a cough. The next day he woke up and was coughing blood."
Veregge went to the hospital for what he thought was pneumonia. He he spent five weeks in an induced coma, woke up, and discovered he'd been diagnosed with an especially aggressive form of lupus, an incurable auto immune disease that affects 1.5 million Americans.

We spoke over the phone last summer.

"You can only deal with it and try to keep the symptoms at bay," Veregge told us.
It's a battle that has taken its toll. Veregge has lost 75 pounds. He's received a liver and double kidney transplant, and he's been a resident of Swedish Hospital's Intensive Care Unit for more than a year.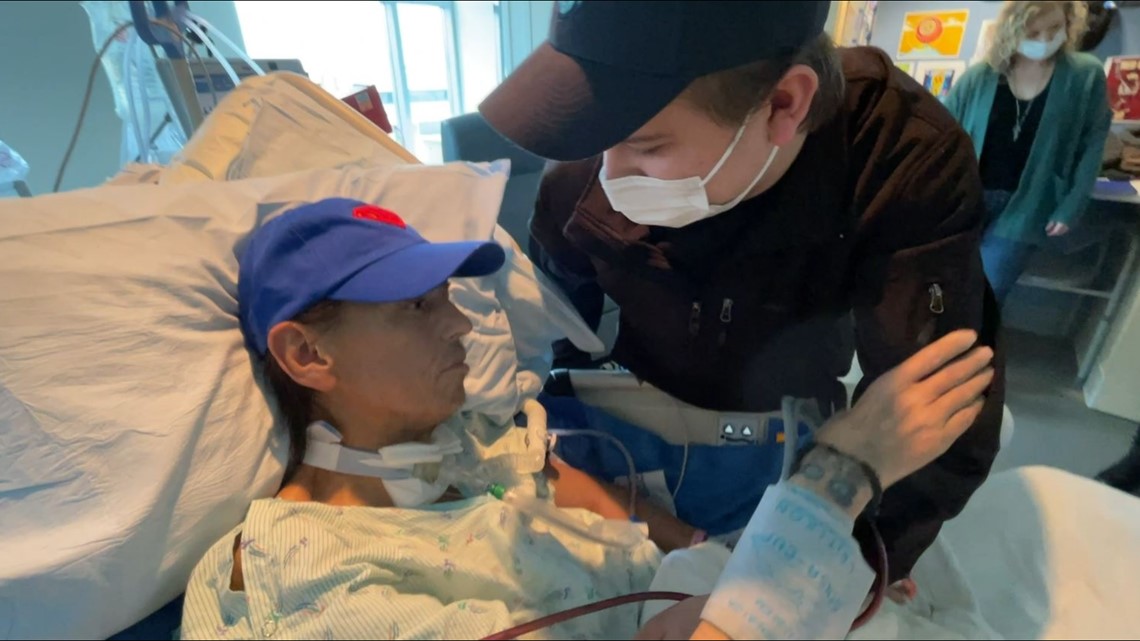 "He's had every kind of setback you can imagine," his wife said. "He's had a stroke. He's had fluid around his heart. He's had infections in his abdomen. He's had sepsis."
With lupus, the body's immune system attacks its own tissues and organs. Doctors say fighting lupus is a bit like playing Whack-A-Mole. You can treat one organ and then discover lupous has moved on to another.
"Each day is a bit of a battle, " Dr. Shane O'Mahony said. "We approach each day looking to see, 'Where are you now? What can we help you accomplish and is there something new happening?'"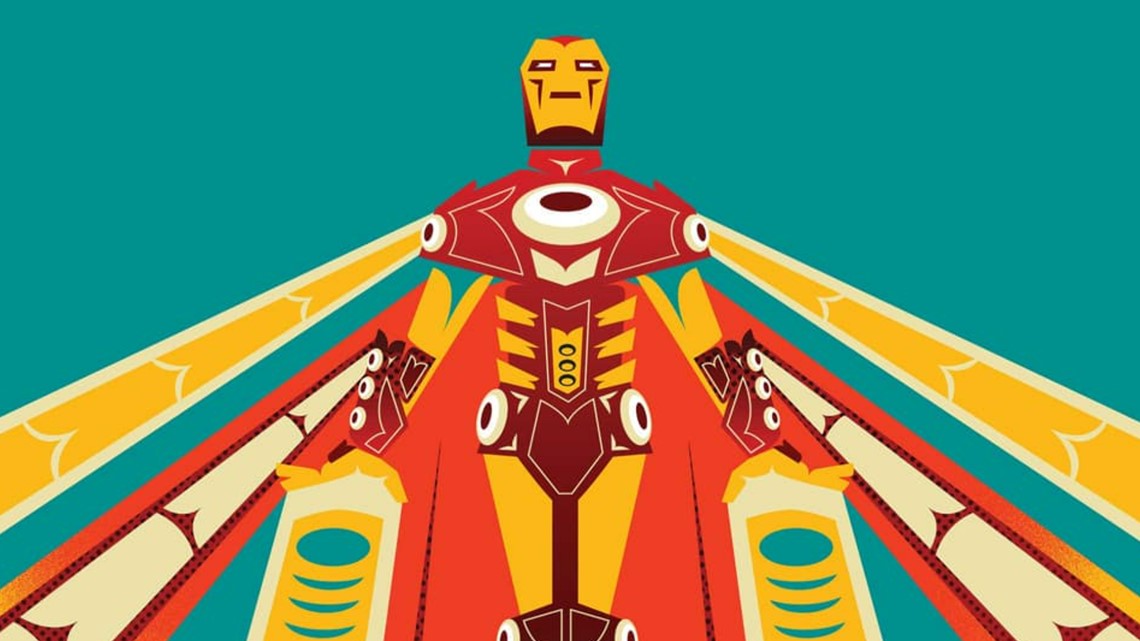 On this day, Verrege was awake enough to comfort his kids. He's fighting for his family, who have been helped through these hard times by acts of kindness.
On a night the Seattle Kraken played a home game, Climate Pledge Arena awarded the family tickets and invited the Veregges to see, for the first time, Legacy, the mural their father designed, depicting the city's past, present, and future.
"Breathtaking," Christina said. "It's beautiful."
Just visiting Seattle these days is a challenge. The Veregges are a one car family and their Ford Fusion recently broke down in the middle of the night outside Tacoma. The family is surviving on Go Fund Me payments. Christina said Go Fund Me is the only reason they haven't lost their home.
"We are all struggling," the eldest son Morgan Veregge said. "But we see each other every day and it just makes it easier having each other there for support on the good days and on the bad."
Coming out of one of his transplant surgeries last year, Veregge handwrote a note for his wife. It reads "I'm Superman."
"I tell him all time he's my real life superhero," she said.