What with the palm trees, waterfalls and the beach, it is as if you're at a lakeside resort. The 11-thousand square foot estate on Lake Sammamish will knock your socks off...which is perfect because then your can jump right in the indoor/outdoor pool!
"We have six kids. And they're all gone now ...but at the time, there was so much energy around here. The pool, the climbing rock, the dock, the beach. I think that's another favorite part. Rarely do you see a beach that's big enough for sand volleyball," says owner Craig Kinzer.
He and his wife Danna built the place a decade ago to be the gathering place.
"We definitely designed it for that. I like to know where my kids are at all times," Danna says.
The home is classy but not showy, as the Kinzer's two dogs can attest. Craig's favorite part of the property is a natural stream they uncovered on the west side of the lot that runs right down to the lake.
"When we were building the foundation, as they were digging, it came out," Craig recalls.
Danna loves mornings on the deck that naturally flows itself from the open kitchen/family room area.
Broker Karl Lindor calls it a "one of a kind" spot, with its 177-feet of waterfront.
"As I'm sitting talking to you now, I'm hearing the waterfalls in the background and, as the winds pick up, you'll hear the waves lapping on the beach, the water spilling over the infinity pool. It's just a wonderful sensory experience," he says.
This Lake Sammamish home not only has a few surprises, but will give you some serious beach vibes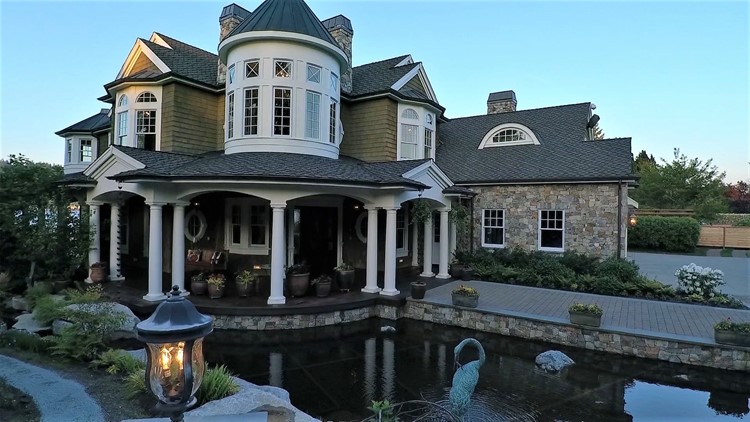 It's so spectacular, it could be featured in a magazine...which it IS! It graces the cover of the latest "Luxury Home Magazine."
More information on this home can be found here.