TACOMA, Wash. — There's a big, noisy reason Monster Jam is called the most action-packed motorsports experience around.
And if you think it's fun to watch, imagine what it's like in the driver's seat.
"I can hear the fans and I the rumble in the stands," says Grave Digger driver Brandon Vinson. "That's what drives us to do what we do. That's the love. That's the passion that goes into Monster Jam."
Vinson spent eight years working behind the scenes as a mechanic on Grave Digger. It was once his job to help change the vehicle's 700-pound tires. Now he's winning over fans with some distinguished driving.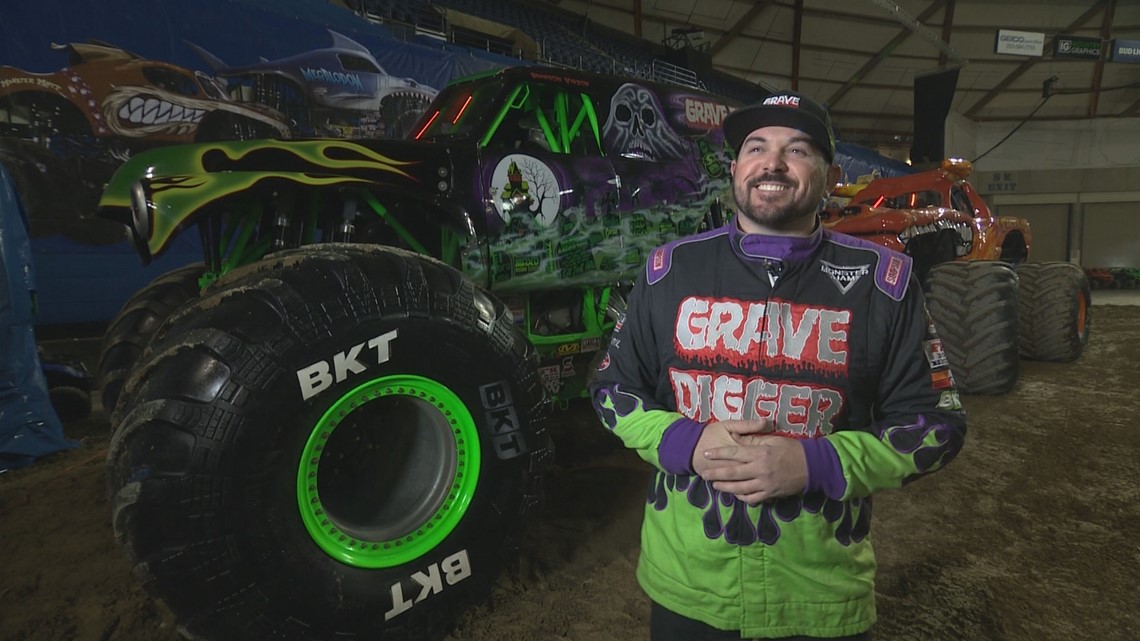 "A good save will just put a smile on your face," says Vinson. "Everybody loves a good save. When you can take a 12-thousand pound Monster Jam truck, put it up on two wheels looking like it's getting ready to crash and then, out of nowhere, pull it back up on four wheels and keep going it's something special to see and something special to do. It takes a lot of skill."
So I'm suiting up, not to drive, but, if I can ever get my six and a half foot frame inside, to ride shotgun with Vinson in the Grave Digger speedster. We're lower to the ground so the speeds seem higher.
By the way, Vinson didn't tell me we would be racing up the six-foot high ramps in our drive. I got just a taste of the adrenaline that keeps drivers like Vinson going for years.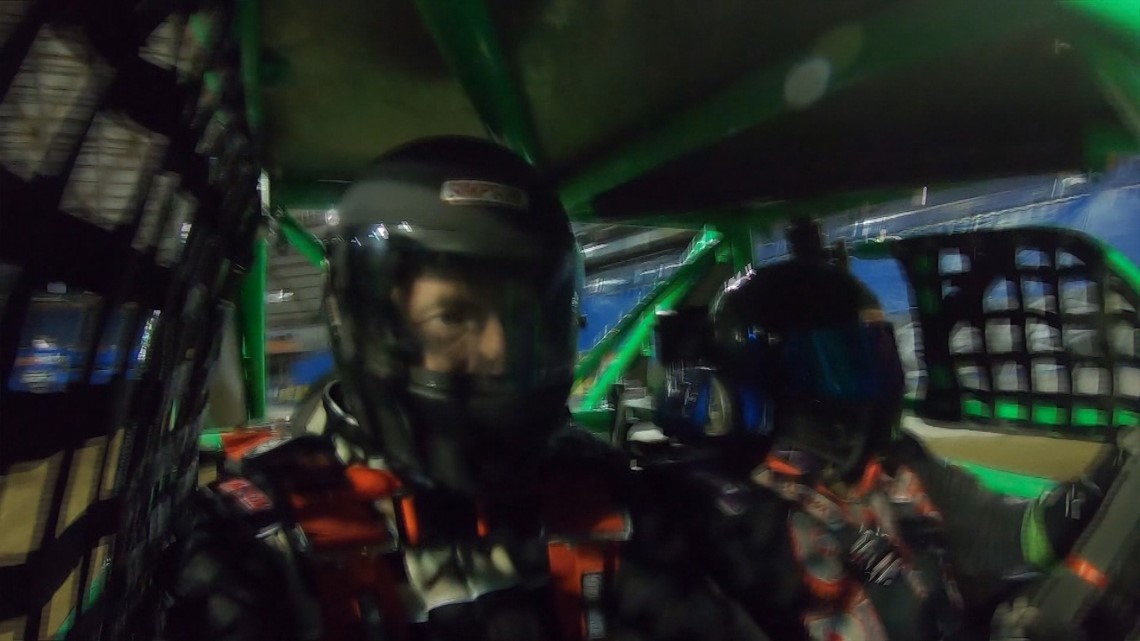 "I'm here," he says. "I'm living my dream right here in the Tacoma Dome this weekend."
The Monster Jam Triple Threat Series, featuring six different competitions of speed, racing, and freestyle stunts take place at the Tacoma Dome from January 10-12, 2020. There are matinee and evening competitions on Saturday and Sunday. Tickets start at $15.